My tennis buddy Henrik in Sweden has been able to test three of the new Blade V8 models. Here is his Wilson Blade V8 Review – First impressions.
My Wilson Blade V8 review will come soon. I will get my test racquet at the end of next week. Henrik's review deals with three models the Blade 100L, Blade 98 18×20, and Blade 98 16×19.
Wilson Blade 100L V8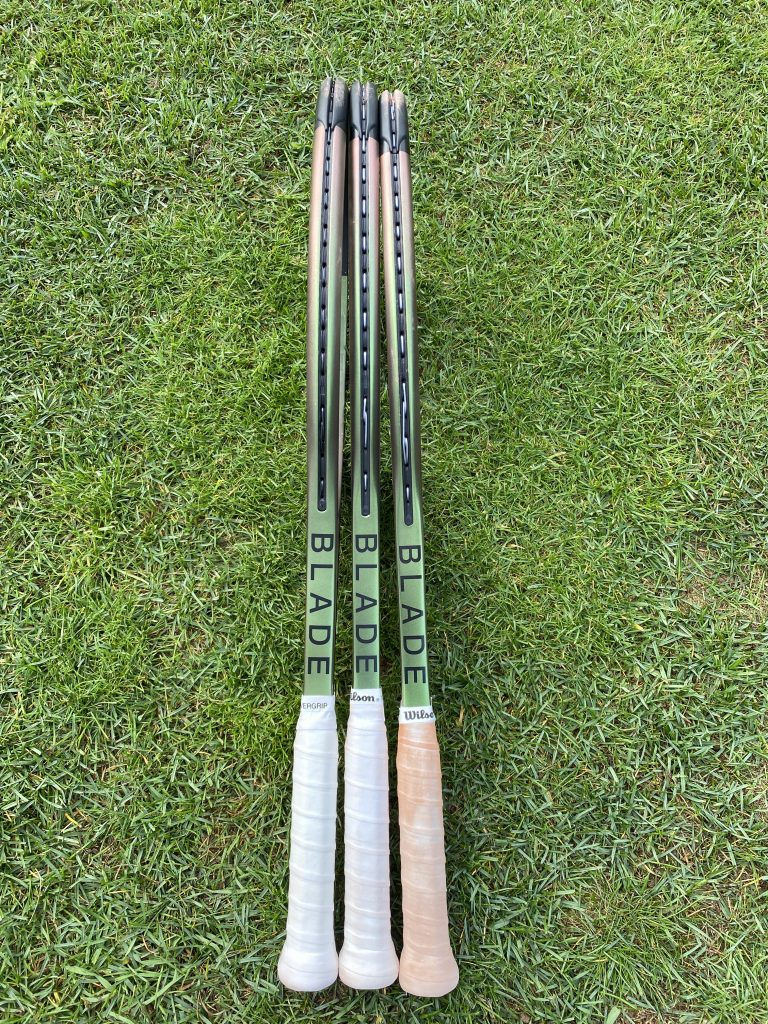 The Wilson Blade 100L V8 is a very underrated frame! With its low 285 gram static weight and relatively thin beam, it's a dream for customizing. The only drawback is the high flex-rating. The V7 had a flex of around 70, and it feels like the V8 is about the same.
I have tried the V8 100L a lot, and of all three models I have tried in the V8 line, the 100L is the frame I played my best tennis with. It has a tight 16/19 pattern which offers good control and more open spacing in the outer parts of the stringbed. The high flex makes it very stable, and it has a big sweet spot. The frame I tried had a strung swing weight of 320, which is good enough to keep up the pace against big-hitting players.
On groundstrokes, this racquet is easy to swing and very predictable. It is easy to use for pretty much all types of players. Slice is no problem as the ball gets a good bite from the stringbed. Thanks to the dynamic string pattern with its tighter main strings, you get nice control if you are a flat hitter, but topspin players will also get some help with spin as the ball bites into the strings in an excellent way.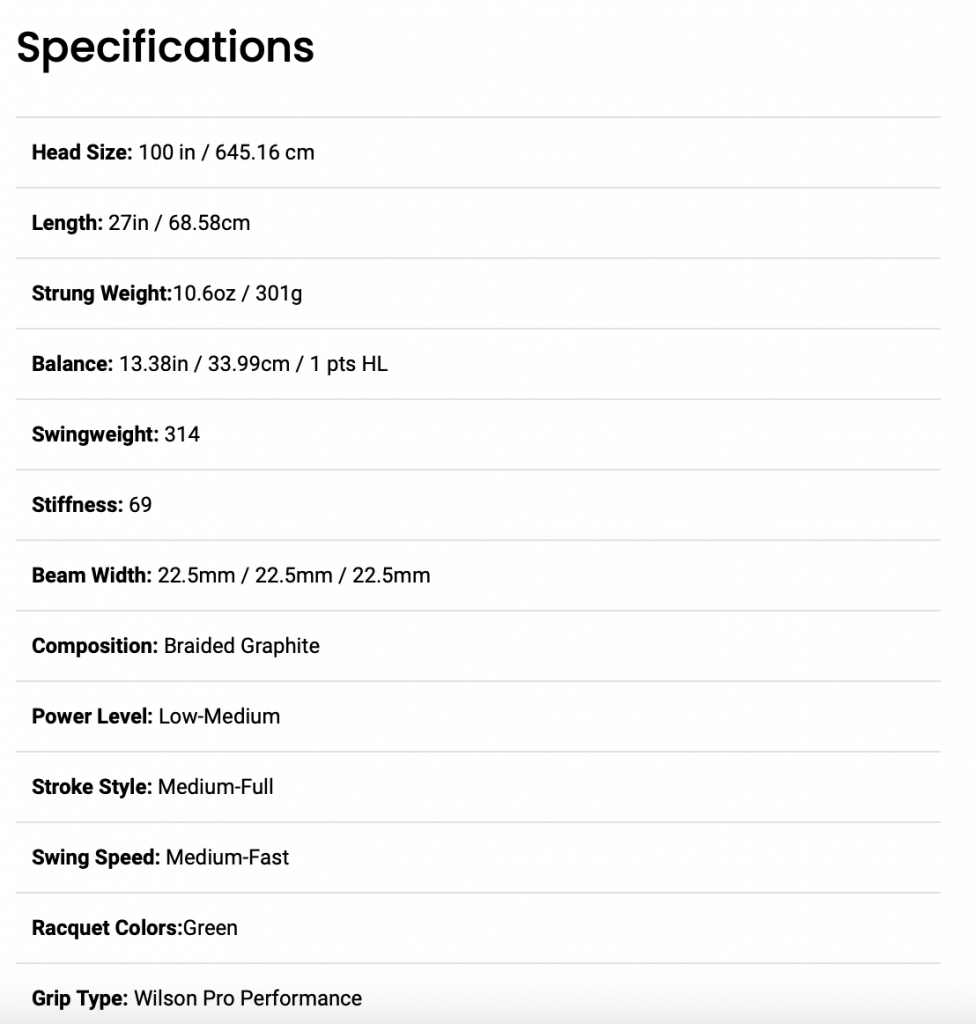 On volleys, it's solid enough despite its low static weight. It's not the most buttery feel in this frame, but it's easy to put away volleys.
The big 100-inch head size helps generate a nice amount of power and you can hit some big serves. It's also easy to slice and hit topspin serves.
I have used it in both its original specs and a fully customized setup with silicone in the handle and lead at the sides. In customized mode, it feels softer, more muted and it creates an even heavier ball. If the flex would have been a bit lower, but the sweetspot and every other aspect would have been the same, this could easily be a frame I could consider using full time.
I have not tried the newly released V7 100 300 gram version that has a lower 62 RA flex, so I cannot compare it, but I know Wilson will release a 100 in a 300-gram version of the V8 as well, and an advanced guess is it will have about the same specs as the V7. I am looking forward to trying that frame, like a child waiting for Santa Claus.
Check out the Wilson Blade 100L V8 at Tennis Warehouse
Check out Henrik's review of the 100L V7
Wilson Blade 98 18/20 V8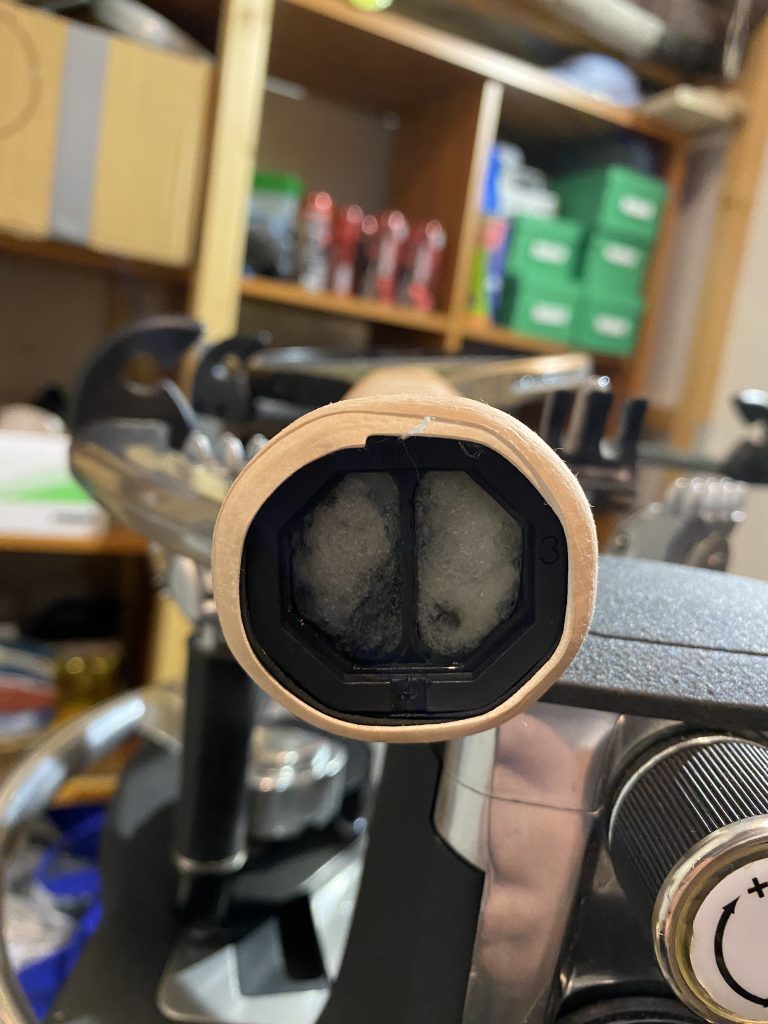 I liked the Blade 98 18/20 in the V7 version. It was a substantial frame that ticked all the boxes apart from one essential thing. It had a devilish high SW in stock form. I had some frames that had a strung SW of 340, and for me, with my somewhat limited technique and ability to move out in the corners, it simply was too heavy to use in long matches. It was perfect in about an hour, but then I could not keep up with the heavy swing weight of the frame.
The V8 version seems to have about the same specs as the V7, but the SW is considerably lower, at least in the frame I got. Strung with a 1.25 Luxilon Alu Power, it had an SW of 324.6. It doesn't sound like a big difference, but it's like the world for me and my game. With a lower stock SW, it's also easier to make some minor customizing if you want/need the frames to be identical.
The tighter 18/20 version played the best for me when I lowered the tension a lot. When I moved down from 23 kg / 51 lbs to 18 kilos / 41 lbs the power, feel and the sweet spot felt massive in comparison!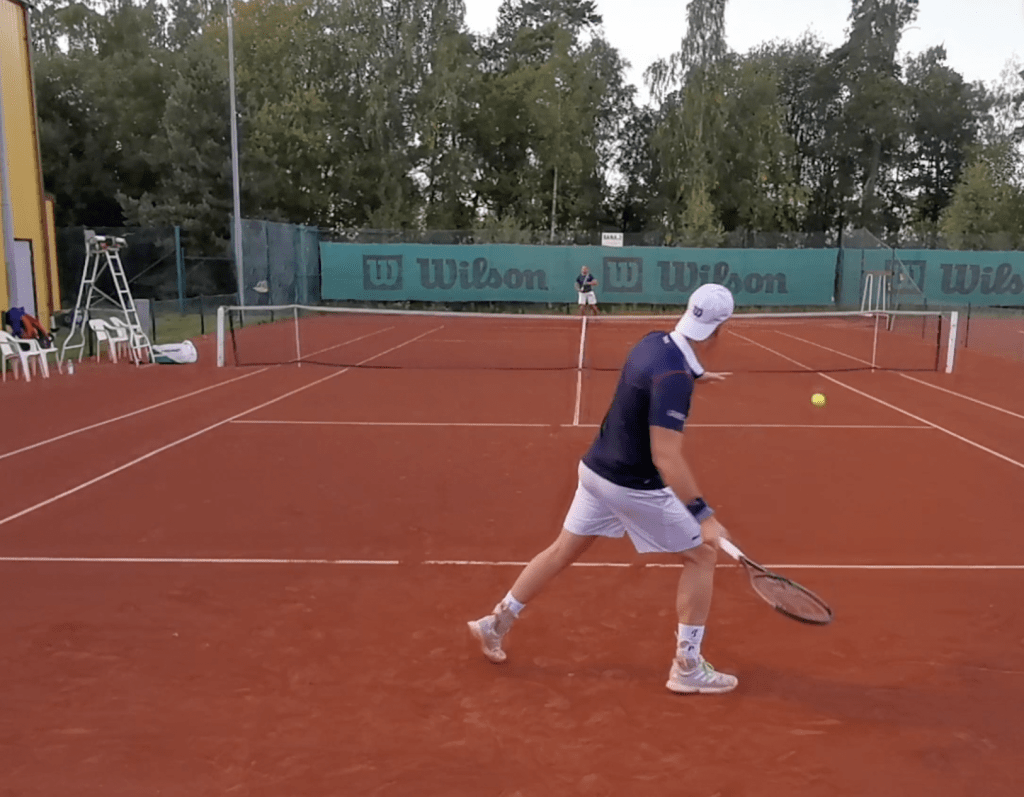 It is easy to hit out in the corners, the slice is razor-sharp, and the spin this tight string pattern creates is impressive. The reported low flex of the frame doesn't feel as low as it's measured as (60 strung). It has a stiffer feel compared to the V7, and you notice it in the handle. If this is thanks to the new construction of the handle or not, I don't know. I'm sure Jonas will look into it more in-depth in his review later.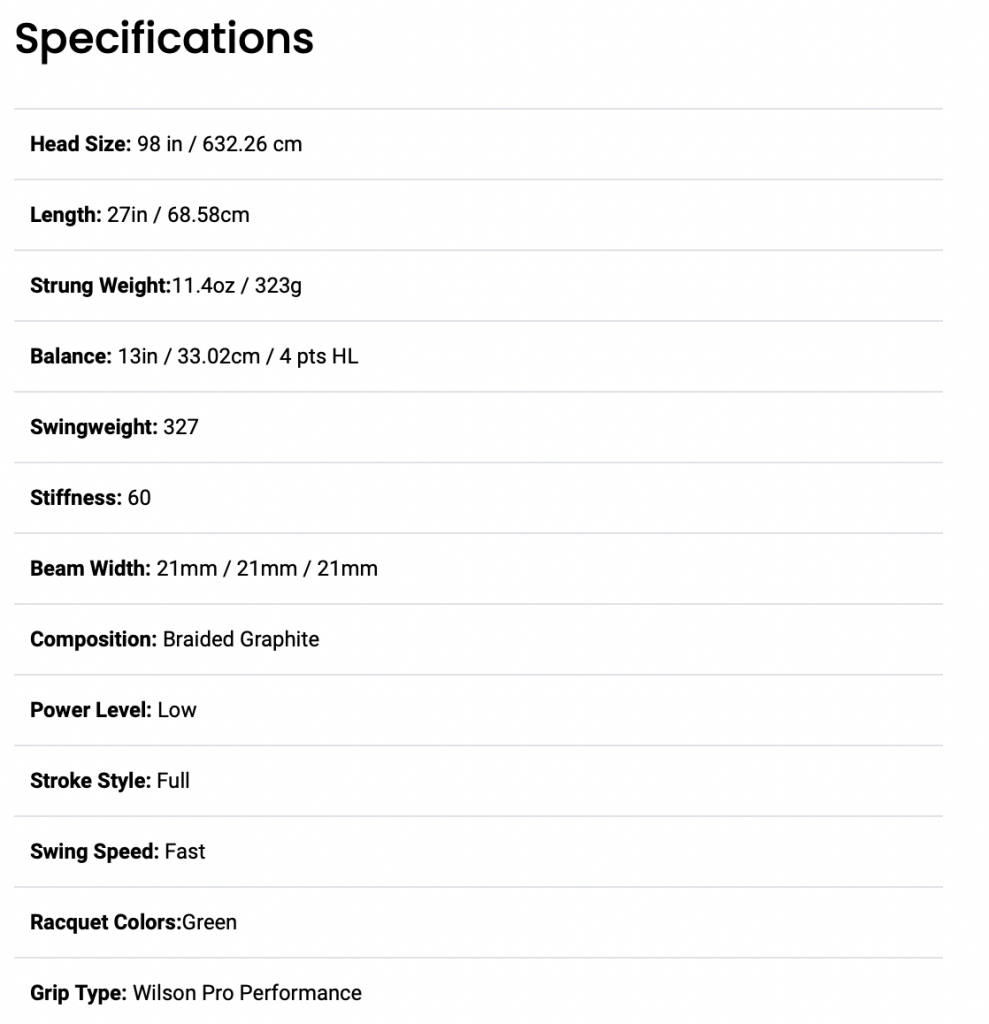 The 18/20 shines if you play offensive. I served really well with this frame. It feels fast through the air, and it's easy to generate a good amount of power, spin and slice. It's also easy to step in and go for winners with confidence. I am not the most natural volleyer, so I have limited time on net with this frame, but the few volleys I hit, I felt you have to be pretty sharp and on your toes to get good results. The 100L is much easier at net than this one. A good, natural volleyer will most probably prefer this frame over 100L at the net. But for me, a shaky amateur player that sees the net as unnatural as mustard on ice cream, the 98 is a demanding task.
I did not customize the 98 18/20 at all, but I have ordered two more of this frame, and when they arrive, I will experiment a bit with lead and silicone and see how it changes the frame.
Check out the Wilson Blade V8 18×20 at Tennis Warehouse
Wilson Blade 98 16/19 V8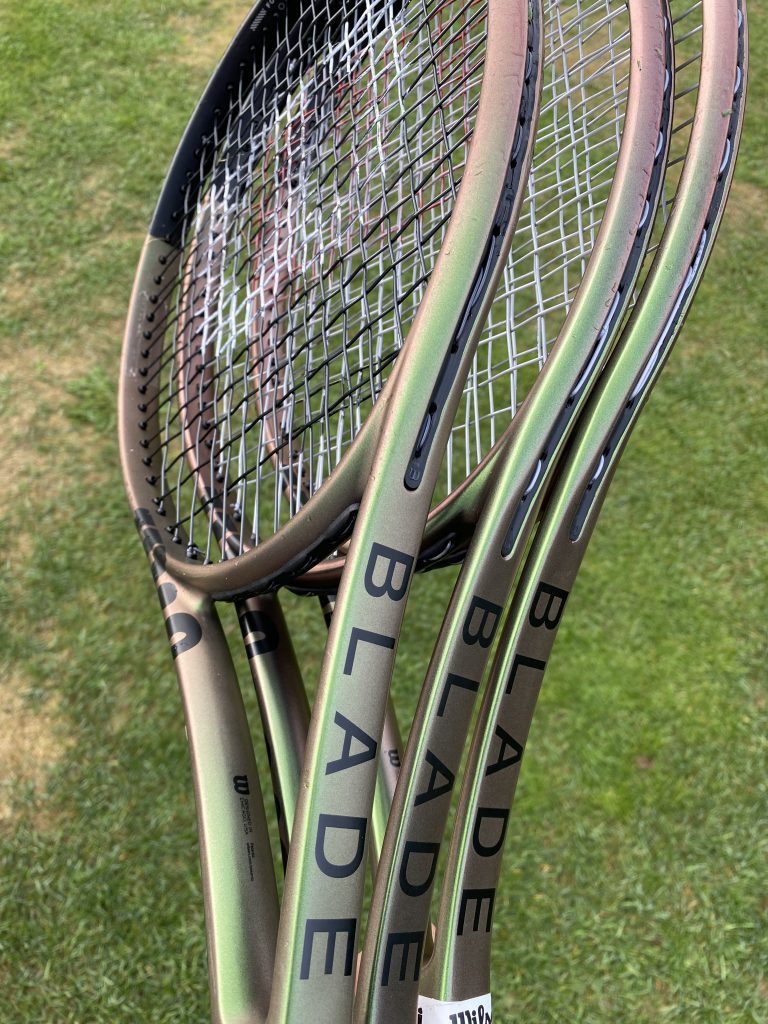 This is a hard one for me! I have, over the years played my best tennis with 16/19 frames and I have always thought and wanted the Blade 98 16/19 to be a frame that would suit me and my game perfectly. But I just cannot find the groove with it.
The version I tested had a very low SW. Strung with 1.25 Alu Power, the SW was as low as 314,4, of course, be a major part of my unsatisfied performance with the 16/19. When just hitting baseline strokes, it felt good. Nice spin and bite on slices, but as soon as my opponents hit a heavier ball or I had to be on the defense in the corners, this light SW made it difficult to hit the ball back with enough pace. It just lacked the stability I need.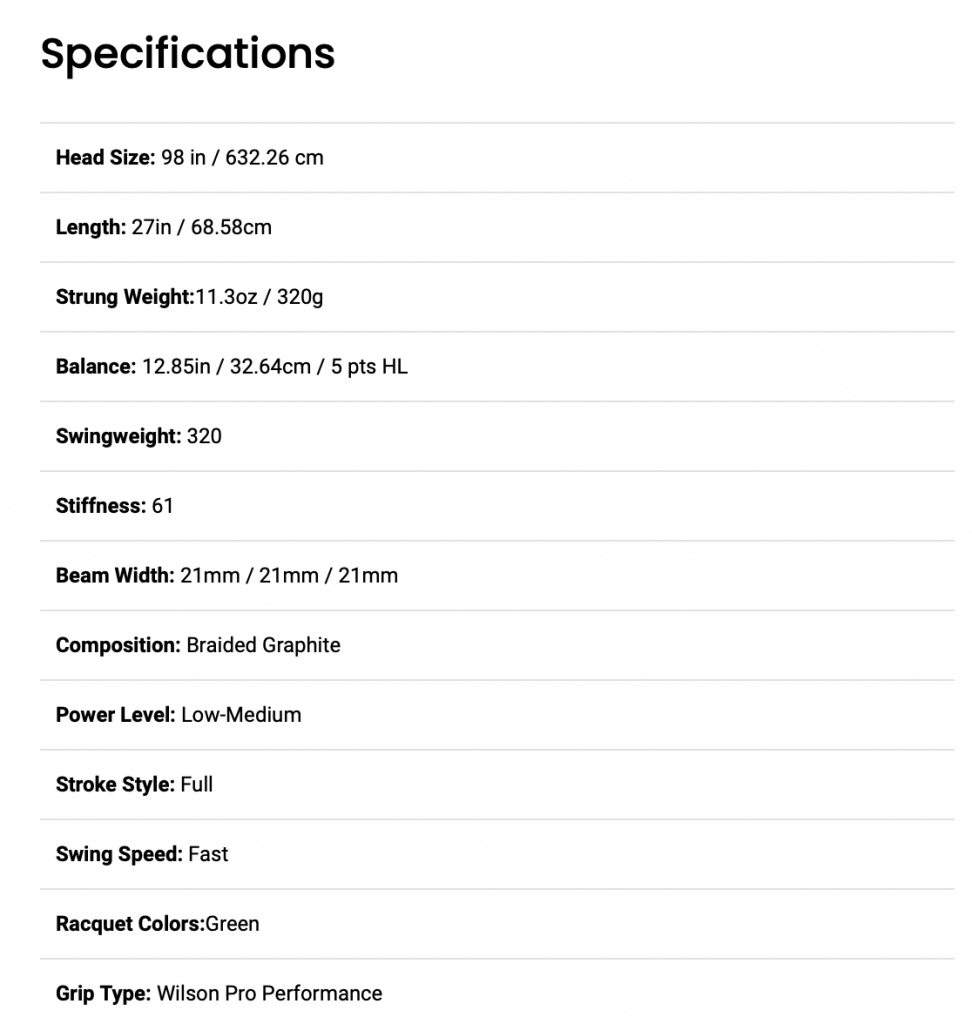 When the first test is over, it will be interesting to give this frame some customizing love and beef up both the static weight and the swing weight to around 325. I will also need to string it a bit tighter. I strung it at 19 kilos / 44 lbs with Alu Power, and with the 16/19 pattern, this is just too low (for me). Maybe a report back from me in the review from Jonas later this month will be a good display of how the 16/19 feels like in heavier specs. I generally think this open string pattern helps me and my game better than the 18/20 pattern.
Check out the Wilson Blade 98 16×19 V8 at Tennis Warehouse
Summary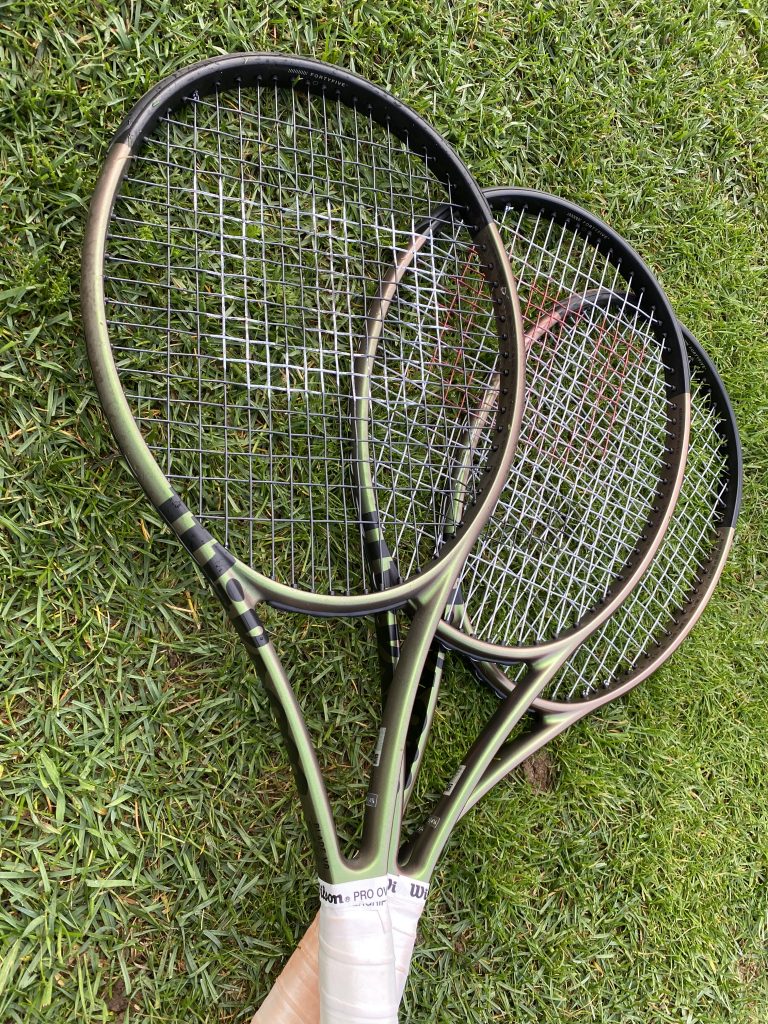 Thanks, Henrik, for your first impressions! I hope you tennis nerds find these valuable and I'm now curious to try these sticks myself. It sounds like these frames are pretty similar to the V7 racquets but with lower swing weights overall and I think most players will appreciate that. However, you can't go too low with the specs like with the 16×19 in this play-test because then the racquet becomes too unstable. On the other hand, if you're open to customizing your frames, that should be okay too.
More to come on the topic of the Wilson Blade V8!