I have had the fortune to test a lighter Wilson Pro Staff RF97 Autograph from the German customization company Ring&Roll. Here is my review.
A lot of players love the hefty feel of the Wilson Pro Staff RF97 Autograph racquet, but many also find it a bit too heavy and cumbersome for longer sessions. This custom RF97A is quite a bit lighter and therefore easier to use. But what are the tradeoffs?
First of all, let's look at what Ring&Roll did to my racquet:
They removed the old handle
Removed all the weight and foam
Added a new one in TK82S HEAD pallet shape
Added some silicone not to make the racquet too head-heavy
Ring&Roll Custom Wilson Pro Staff RF97 Autograph Specs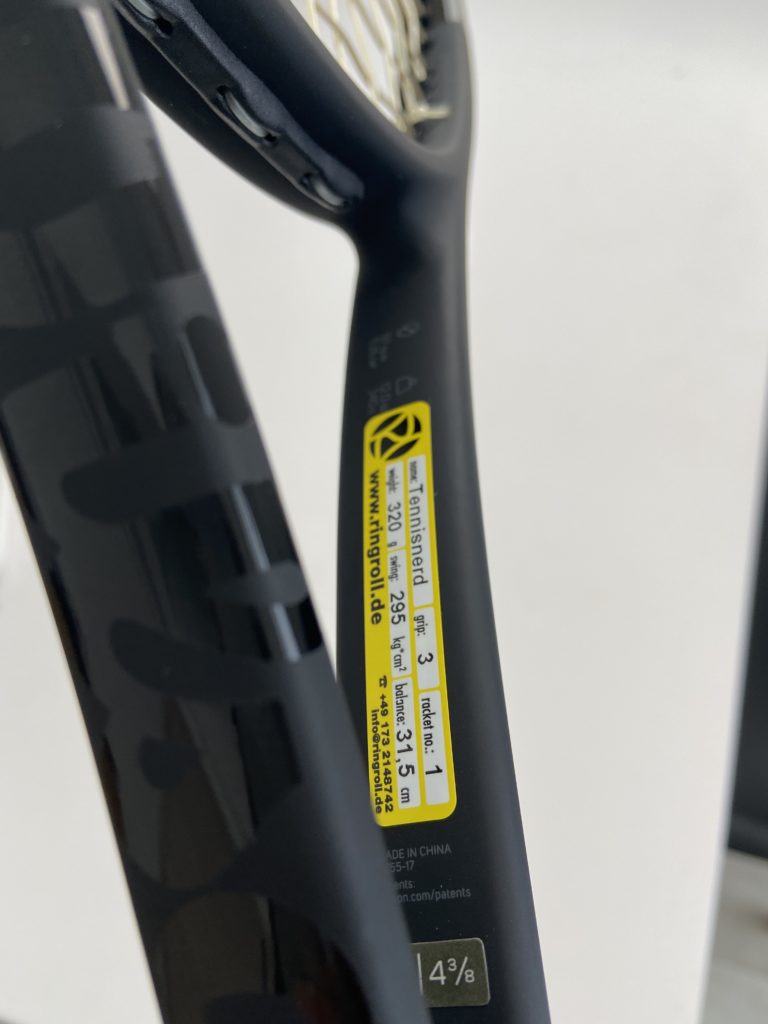 The idea was to make the racquet lighter and more user-friendly and they sure managed that! The new unstrung specs were 320g, 295 swing weight, and 31.5 cm balance. Much lighter and more recreational player-friendly.
I added an overgrip, strung it with Babolat Xcel
in the mains and HEAD Lynx Tour
in the crosses and got the following strung specs:  341g, 327.5 SW and 32.2 cm balance. This is not "light" by any means, but compared to the standard RF97A it is a big difference and does make the racquet more maneuverable.
How does it play?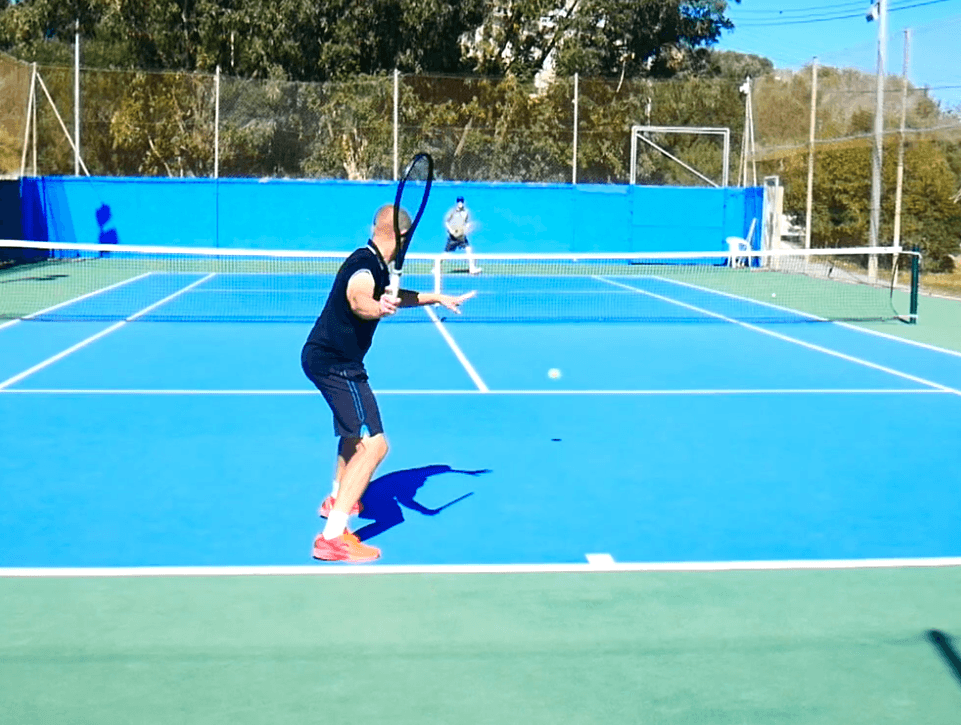 There are of course a few pros and cons of reducing the weight of a racquet, but in this case, the pros outweigh the cons. The main benefit is that the racquet is easier to maneuver and that helps in the following ways:
Faster at the net
Easier to whip around on serve
Better access to racquet head speed (improved control)
There are obviously downsides:
Less stability
A decrease in plow-through
A slightly lower power level
For my game, I preferred the Ring&Roll customized RF97 Autograph. It did not subtract enough of what is great with the RF97A but added what I have been missing. Especially the ability to swing the racquet faster through contact.
So if you love the RF97 Autograph, but want to change some of the characteristics, this could be the way to go. You could order this frame straight from Ring&Roll (€200 + €80 for the customization = €280) or get them to customize yours (€80 per racquet).