The first part of the Yonex Ezone 98 Tour Review was published on Patreon a while ago. Here are my first impressions of this frame.
I polled people on my Instagram whether they wanted me to do the 2021 Pure Drive, the Tecnifibre Tfight RS 305, or the Yonex Ezone 98 Tour Review first. The Ezone Tour won by a landslide so it seems like the interest around this racquet is high, to say the least.
I can see why. The Yonex Ezone 98 Tour is a player frame with low stiffness, but still, some power and spin which is typical for the Ezone line of racquets.
If you are interested in the Yonex Ezone 98 (non-Tour), you can check my review here.
Yonex Ezone 98 Tour Specs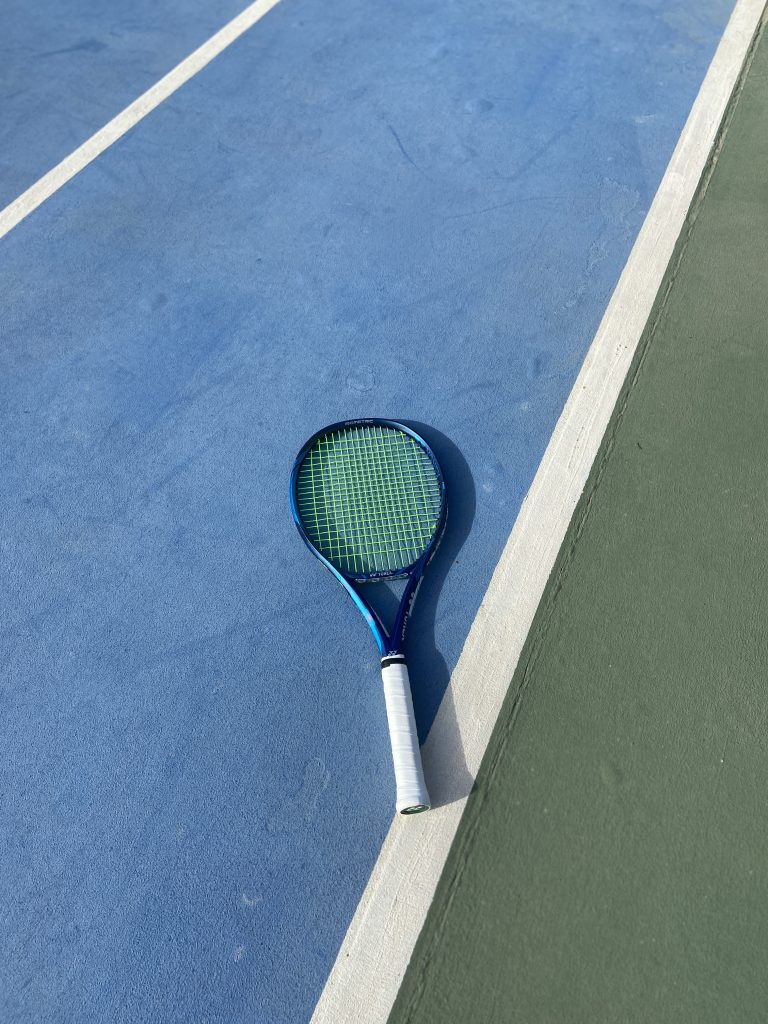 You can check the official Yonex website for their listed unstrung specs of the Yonex Ezone 98 Tour. Mine were:
Mine was a bit under spec, I measured it unstrung at: 313.1 g, 31.5 cm balance, 292.5 SW
After adding Solinco Hyper-G Soft 1.25 at 53 lbs it measured: 330g, 32.5 cm balance, 325 SW.
Since my test racquets from All Things Tennis was a grip 2, I added two overgrips to it as well. Getting the spec up to around 340g, 32 cm balance, and 330 SW with a heavy dampener. Perfect.
Yonex Ezone 98 Tour Tech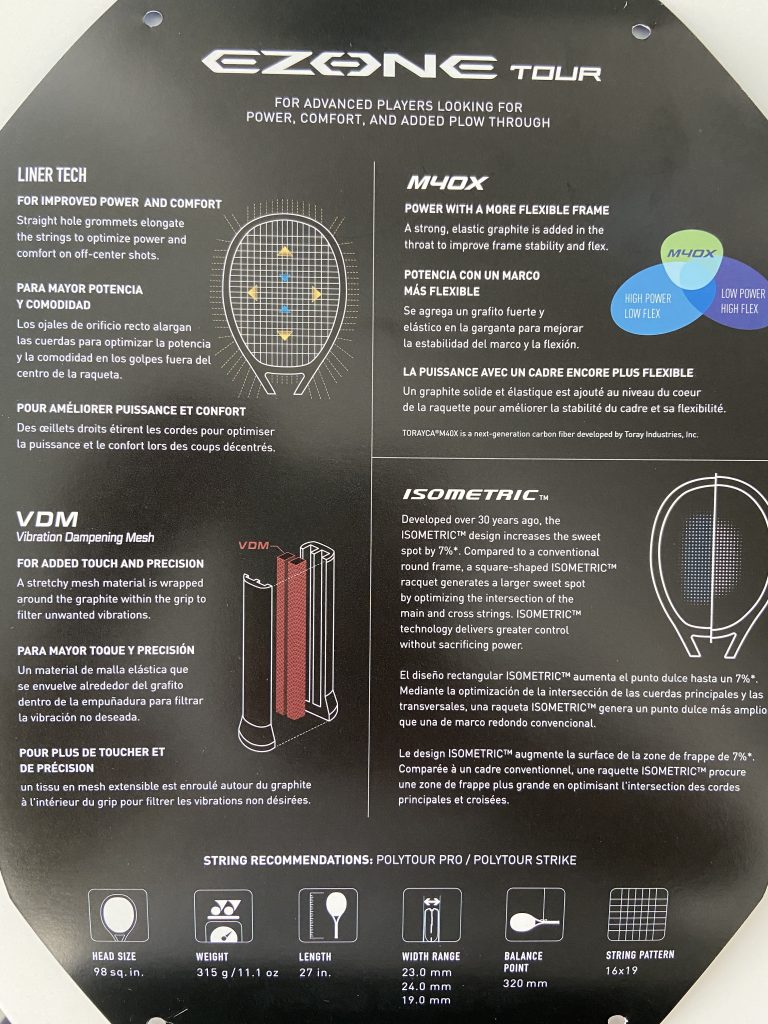 How does it play?
The Yonex Ezone 98 Tour is comfortable, feels good and somewhat dampened, packs some power and spin, but with ample control. I liked it pretty much everywhere but struggled a bit with the weight and balance on my one-handed backhand. Not sure if it is beam design or something else, but it feels more natural on the two-hander. I will need more time to dial that stroke in for sure.
I do think it plays a tad heavier than its weight. Comparing it to a Pro Staff 97 that has a more head-light feel, this one feels more solid, offers better plow-through but it's also more difficult to generate high swing speed.
At times it felt a bit too muted and it took me a while to "feel the ball" on touch shots, but I hope to shine more light on that in my complete review.
Overall, I am so far very happy with this frame. Solid, comfortable, just the right amount of pop and spin. I think a lot of advanced players will enjoy the Yonex Ezone 98 Tour.
More to come in my full-scale review!
Have you tried the Ezone Tour?