I am often asked when I will review the new Yonex Ezone Tour 98. I am still waiting for the racquet, but let's see why players are excited.
Pretty much every brand on the market produces "tour" versions of their racquets. In some cases, there are both Pro and Tour (or even Pro Tour!), which is the case with HEAD. Other brands have moved from Tour to Pro (Wilson), while several brands prefer Tour over Pro (Babolat and Dunlop). Yonex already has the VCORE Pro name for their more advanced level racquets, so when they introduce the Yonex Ezone 98 Tour, it refers to the heavier version of the Ezone 98 (which I review here).
I often give Yonex good feedback for their attention to detail and quality control. Tennis Warehouse recently did a video on their YouTube channel (Brandography) from their factory in Japan and that reinforces that view. They take QC seriously.
The new Ezone 98 was a nice experience, but many play-testers (including myself) found it a bit too light and close to the Ezone 100. But now that makes more sense when they are introducing the "Tour model", which is heavier, has a higher swing weight and lower flex rating. These are specs that make many tennis nerds salivate.
Yonex Ezone Tour 98 – Unstrung Specs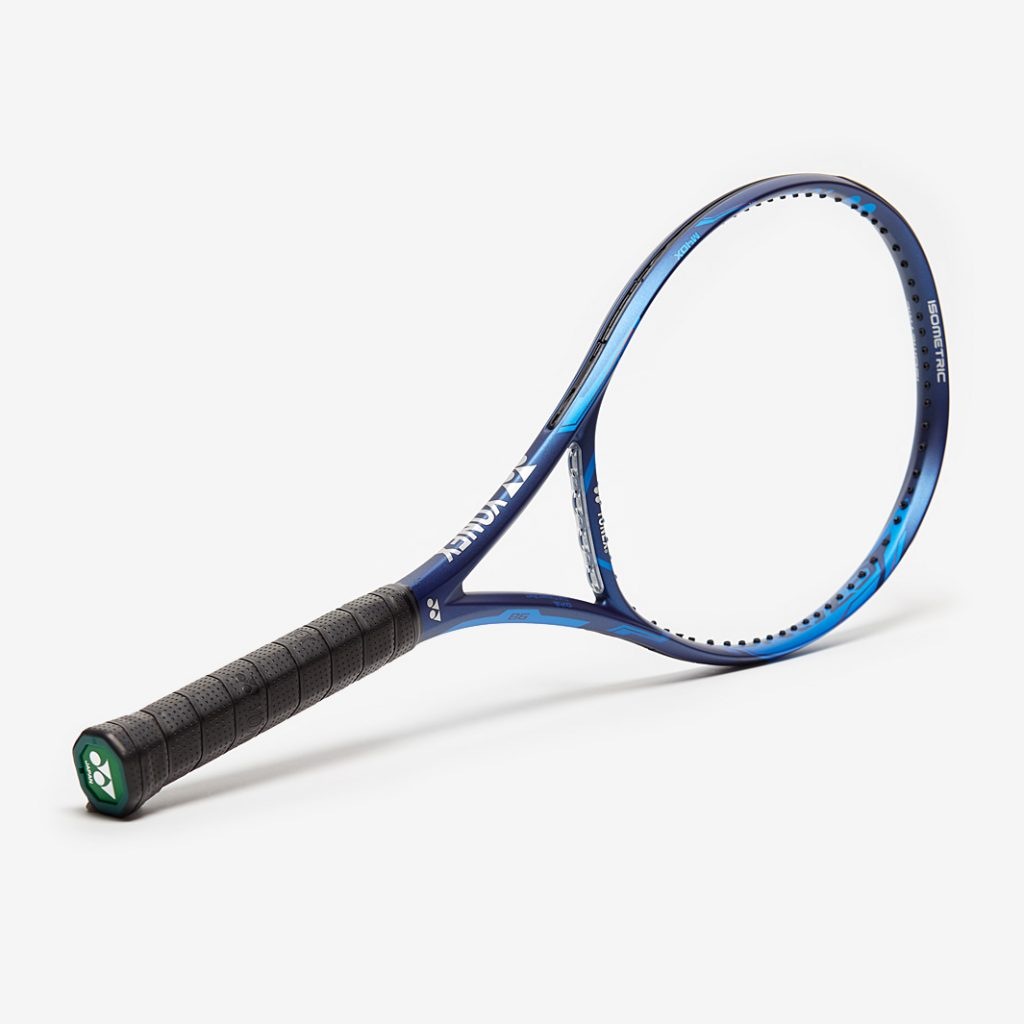 Head size: 98 sq inches
Length: 27 in or 68.5 cm
Weight: 315g or 11.1 oz (standard is 305g)
Balance: 32 cm or 7 pts HL
Swing weight: 300 (around 330 w strings)
Stiffness: 65 (around 62 w strings)
Beam: 23/24/19 mm
String pattern: 16×19
The racquets come in the same blue paint job as the standard version and there is a regular synthetic grip (no leather for you nostalgics). The new technologies in this racquet are:
Liner Tech – reduces string on frame friction for extra comfort and power. They have also made the racquet tighter in the center and wider towards the edges. This is becoming a standard these days and will give better control on sweet spot shots and more forgiveness when you hit off-center.
M40X – New elastic graphite composition which is added to the throat. It will improve flex and feel according to Yonex.
VDM – Filling in the handle for vibration dampening and a cleaner feel.
All this all sounds pretty great to me, but I can't really tell before I've swung it. My main worries is that it is overly dampened or that the 16×19 string pattern is not tight enough for my liking, otherwise it sounds great.
What do you think of the Yonex Ezone Tour 98?