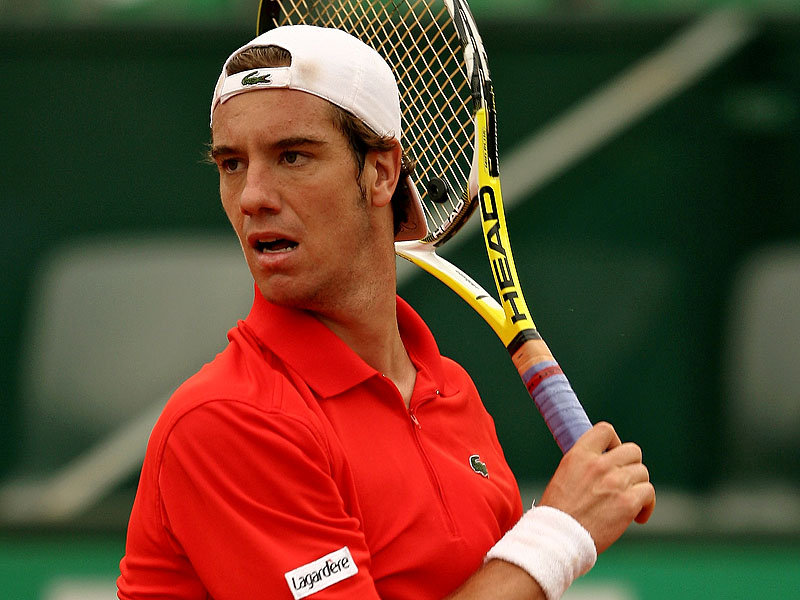 It's kind of fitting, I think, to give who many used to call "Baby Federer" a Take That-inspired headline. I and hopefully and most probably a big chunk of the tennis world wants Richard Gasquet to stay in the top and keep playing well. If only for that beautiful one-handed backhand of his.
His two recent wins against Federer and Berdych in the Rome Masters, both coming after losing the first set, is an indication that Gasquet is starting to get his head back together after years of self-doubt, a cocaine-kiss scandal, and a lot of pressure from the very demanding French tennis audience.
If Gasquet can start winning these tight matches instead of tensing up and fading away like he did infamously against Murray in Wimbledon a few years ago (Gasquet was up 2-0 in sets and serving at 5-4 and still managed to lose) he's a very real threat for anyone on the tour and it would be real nice for French tennis and Gasquet himself if he could make a good run at Roland Garros.
He will have a good test for the Open coming up today against Rafael Nadal, a test he will likely fail at, but if he can keep up the level of earlier matches he could force Rafa to bring out the goods and treat the fans to an exciting match.
I always marveled at Gasquets beautiful one-handed backhand. He really gets a powerful whip and there's not one player on tour who hits more winners of that wing. It's one of those things that came natural to him from very early on and his technique is just flawless. If there is one thing an amateur player can mimic it's maybe the preparation, he always pulls back his racket early and gets in the right balanced position. This is key to master that stroke.
I have playtested the racquet that Gasquet uses, the Head Youtek IG Extreme Pro (not coincidentally also the choice of Ivan Ljubicic and Michail Youzhny, it's just a great racquet) and found it extremely spin friendly, quite light and easy to swing for a players frame, and a real beauty for taking big cuts at the ball. Now Tennis Express has an offer where the racquet is 20% off and costs $169! Check it out at the link below:
You can buy Richard Gasquet's racquet here
Then we of course wish Gasquet the best of luck in making today's Rome Masters semifinal against Rafael Nadal interesting. Allez!