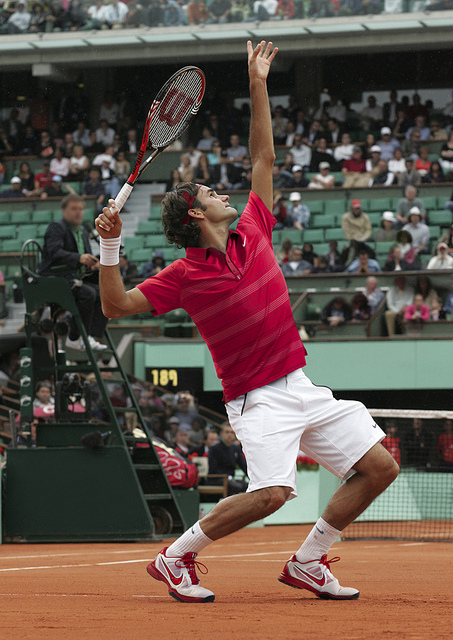 Here's Roger Federer's outfit for Roland Garros. You can buy Roger Federer clothing and gear at Tennis Express
Tennis Express of course has a lot of other stuff besides Roger Federer apparel, you will find all kinds of tennis gear and accessories there and all the clothes for your favorite tennis players.
Do you want to feel classy or like a fighter when you enter the tennis court? I think it's really important to feel good on court, to be comfortable and to feel good about the way you look. The most important thing is of course the tennis shoes. If you really want to enjoy tennis, buy good gear and don't take short cuts. You will notice the difference immediately and you'll have more fun on court.