There is one shoe I have used my entire "career" as my go-to model and that is the Asics Gel Resolution. So here is my Asics Gel Resolution 8 Shoe Review.
The fit of this shoe has always appealed to me and my foot and almost all models have been really good. The only issue I have had was with the 4 or 5 versions where the somewhat low heel-cap made me feel insecure and afraid of stepping out of the shoe.
The Gel Resolution 7 had no such issues and it is the best tennis shoe I have ever used. Good support, cushioning both in the heel and forefoot, good durability and a perfect fit even if I use double socks and Aircast A60 ankle support
. When I heard about the launch of the Gel Resolution 8 I was super excited to get the chance to try them out in advance, thanks to Asics Sweden.
Design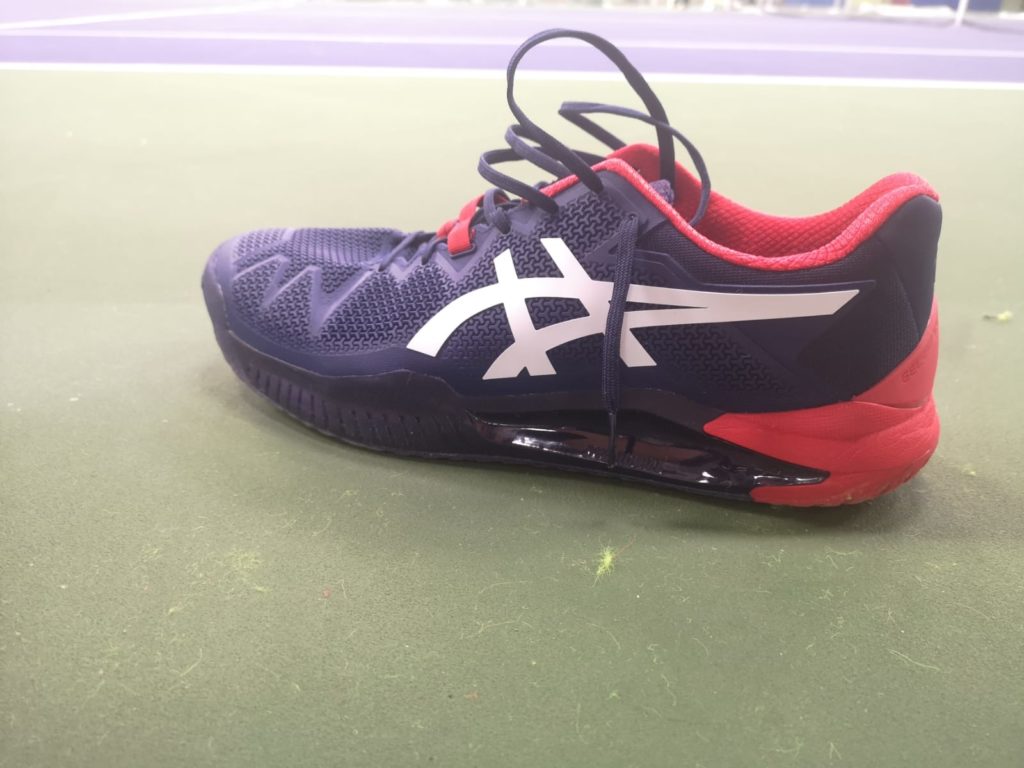 The box arrived to the postal-office and I was like a child at Christmas. Could not wait to open the box and already in my car I held the shoes in my hand. The test-shoe has a cool navy color with large red parts and the Asics logo in white. The first thing you notice is a new form of lacing system with a combination of traditional holes and laces connected to the shoe with textile-straps to make a snugger fit. It works really well, and the foot feels secure.
The upper part of the shoe is in a molded plastic/rubbery material that at first might feel a little bit stiff, but it starts to move and feel comfortable already after half an hour of play. Apart from this, the Gel Resolution 8 requires no break-in whatsoever. It is ready to go out of the box.
Perfect on Hardcourt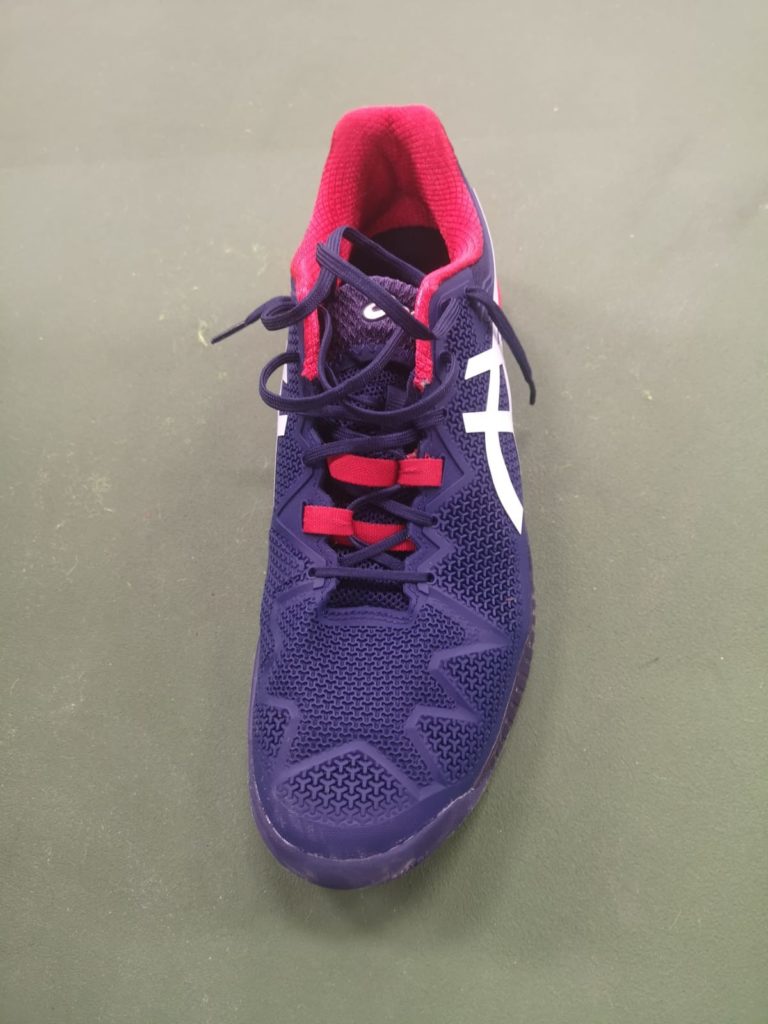 The outsole is a new pattern that feels perfect on hardcourt. This all-court pattern will not work well on clay as it has pretty large sections that will not grip the clay enough (but the clay-court version will, of course, do that..) The new pattern feels secure enough but it also has some minor give so you can slide a bit in the corners when you stop after an aggressive sprint. I am absolutely not a hardcourt slider, but I presume those of you who master this technique will absolutely love this shoe (Think Monfils "Sliderman" style) The cushioning works well! It feels much softer than Resolution 7 from what I remember when the 7 was new.
I have just three practice-sessions with this shoe so far and these are just the very first impressions. I have no durability-inputs at all after this short period. No sign of wear. The overall build quality of the shoe is the benchmark and the design is cool. This will again be a best-seller shoe from Asics if the durability is as expected, and with the 6-month outsole warranty, there is no reason to doubt it will perform in this category as well. I don't have anything I personally would change on this shoe. Well done Asics!
This post is written by Tennisnerd and Swedish Tennis Magazine writer, Henrik Wallensten. Follow his musings on Instagram @henrik.wallensten