I have been testing a lot of tennis shoes lately and one that I was extra excited about is the Lacoste AG-LT 23.
Lacoste AG-LT 23
The Lacoste AG-LT 23 is Lacoste's premium shoe for support and stability, according to Tennis Warehouse Europe. Like most things Lacoste, it is very stylish.
The shoe is used/endorsed by Daniil Medvedev and has his logo and name on the shoe, which is a cool detail for Daniil fans. I have only tested it once on Plexipave courts but enjoyed it quite a lot. It felt fast, yet supportive. I am not yet sure about the cushioning/dampening part, which is one of the most important considerations for me, who struggle with some knee issues.
I will need more time to investigate that part, but the combination of speed and support with great looks is so far a winner. The durability is another area that remains to be seen.
Let's look at some specifications of the Lacoste AG-LT 23. Stay tuned for a full review here on Tennisnerd and on my YouTube channel. You can purchase a pair at Tennis Warehouse.
It will be interesting to compare these to the Nike Vapor Pro 2, for example.
Specifications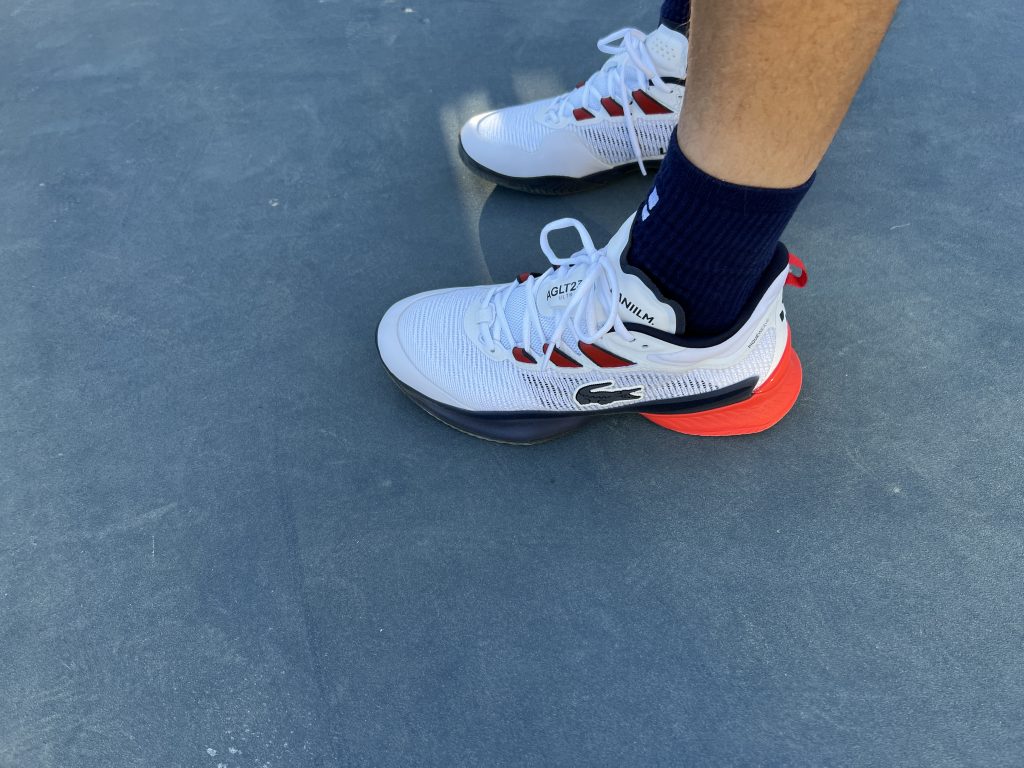 The stability of this shoe is achieved through a combination of the chassis in the midsole, a heel stabilizer, as well as the cage system integrated in the upper. The lightweight and speedy aspects are accomplished through the woven mesh upper, lightweight foam in the midsole, and the dual midsole construction, which cuts down on mass in the mid-region of the sole. A molded rubber toe guard helps to provide protection from dragging, while the grip-enhancing rubber compound on the outsole supplies excellent traction and durability on various surfaces.
Upper: Lightweight leno weave TPU mesh upper for support, durability, and comfortable fit.
Midsole: Lacoste Super Responsive Foam (LSR) made from Lightweight Pebax ETPU under the forefoot provides comfort and energy return.
Outsole: Modified herringbone pattern with Linegrip rubber compound for multi-directional traction and durability on various court surfaces.
Color: White / Red / Navy
Fit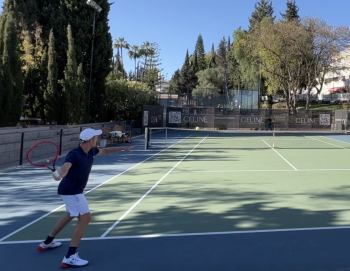 Length: Slightly short. I ordered a half-size up and it worked great.
Width: Medium
Arch: Medium
Break-in: None
Weight: 421 grams (US size 10.5)