Babolat releases another string in the RPM family. RPM Power is a lively poly string in electric brown color. Here is my Babolat RPM Power String Review.
I was only able to test this string in one racquet for this Babolat RPM Power string review. The reason being that I only got one test set. But I think I got enough time with this string to understand how it plays.
Babolat RPM Blast is a bestselling poly string that oozes control. RPM Blast Rough was a softer and shaped version of that string in various colors. RPM Power is a lively and round poly in electric brown color with above-average comfort.
String characteristics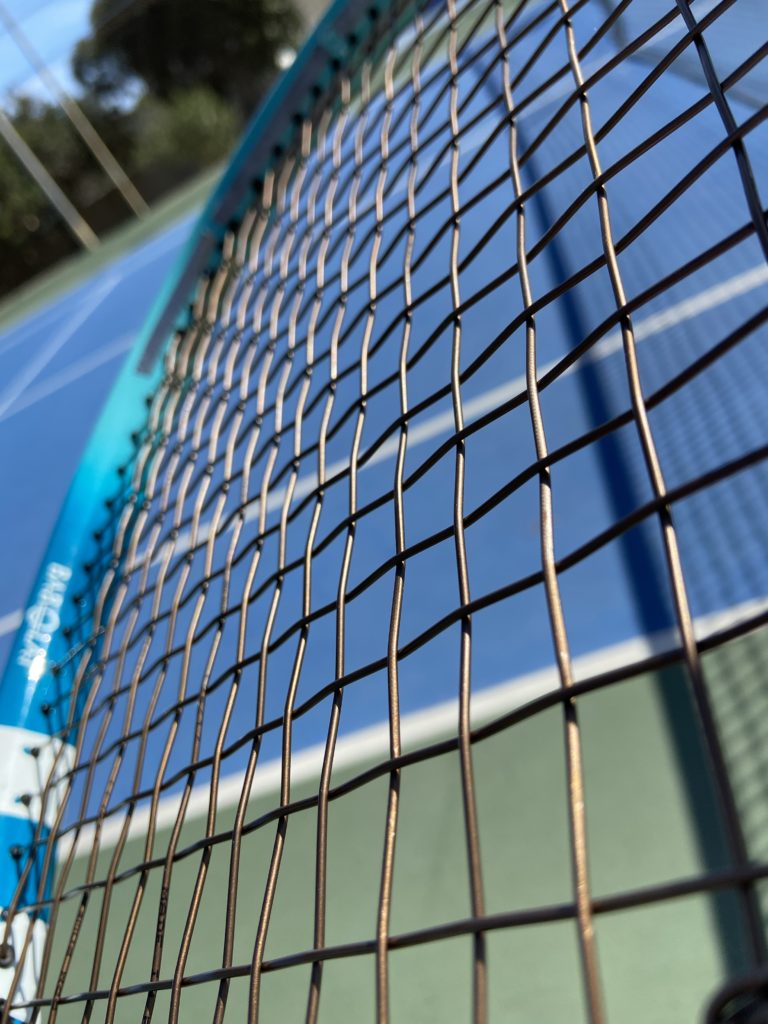 The string feels brassy to the touch, but I personally like the unique colorway. It might not look great in all racquets, but it does have a nice shine to it. I tested the 1.25 gauge, but I am sure it will be available in other gauges as well.
I strung it up in my customized Babolat Soft Drive Original at 25 kg or 55 lbs. The string made a lot of squeaky noises during the stringing and felt a bit metallic to the touch. It definitely has some kind of coating that creates this sensation and sound. The stringing was the least enjoyable part of this string.
How the string plays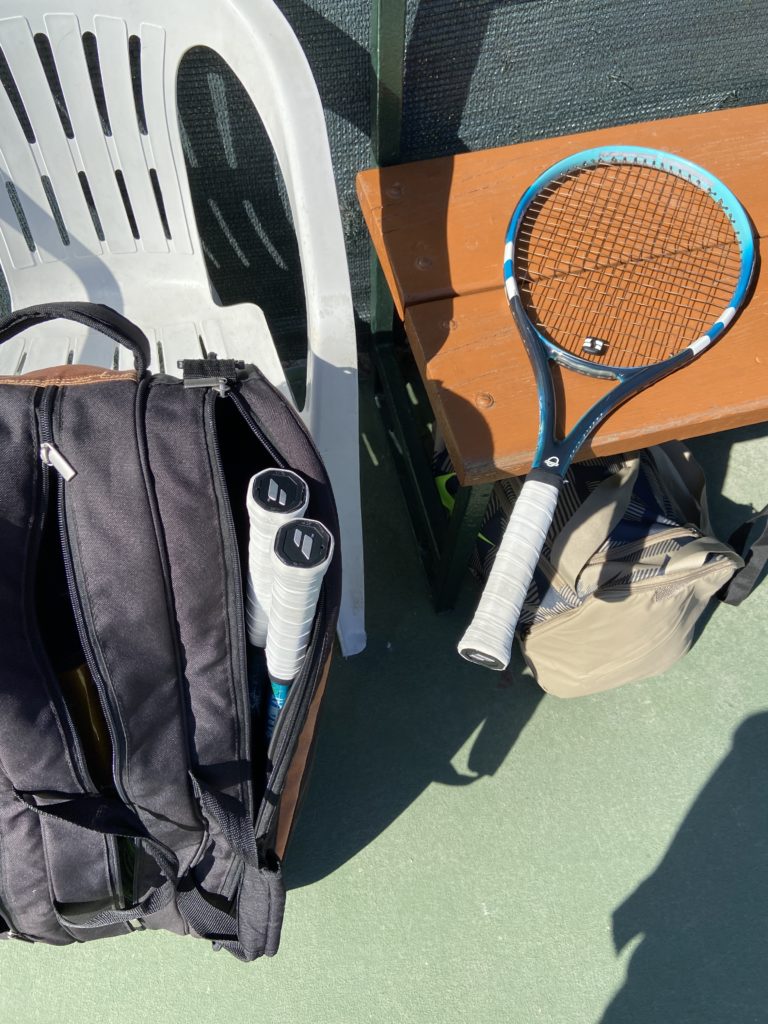 At the time of writing, I have been using this for about 10 hours and the strings have started to move a bit, but not enough for me to lose control. Throughout the play-test, I have enjoyed a good level of control, spin, and comfort. The strange sensation I had with RPM Power while stringing it has completely gone and I have really enjoyed playing with this string.
The string bed of my Soft Drive is quite open and I was worried about the liveliness of the string creating a too powerful response or an uncontrollable launch angle, but I have had no such issues. I especially like the comfortable feel of this string, which is a contrast to the ultra-controlled RPM Blast. I wouldn't perhaps call this string "power", but compared to Blast, it is definitely more lively and powerful. But to me, this is not in a bad way.
I could imagine that it might not be durable enough for players who hit heavy groundstrokes with a lot of topspin, but for players who like to hit a bit more flat, this string is definitely a nice option. This is easily a string I could take into a tournament and feel completely comfortable with.
Summary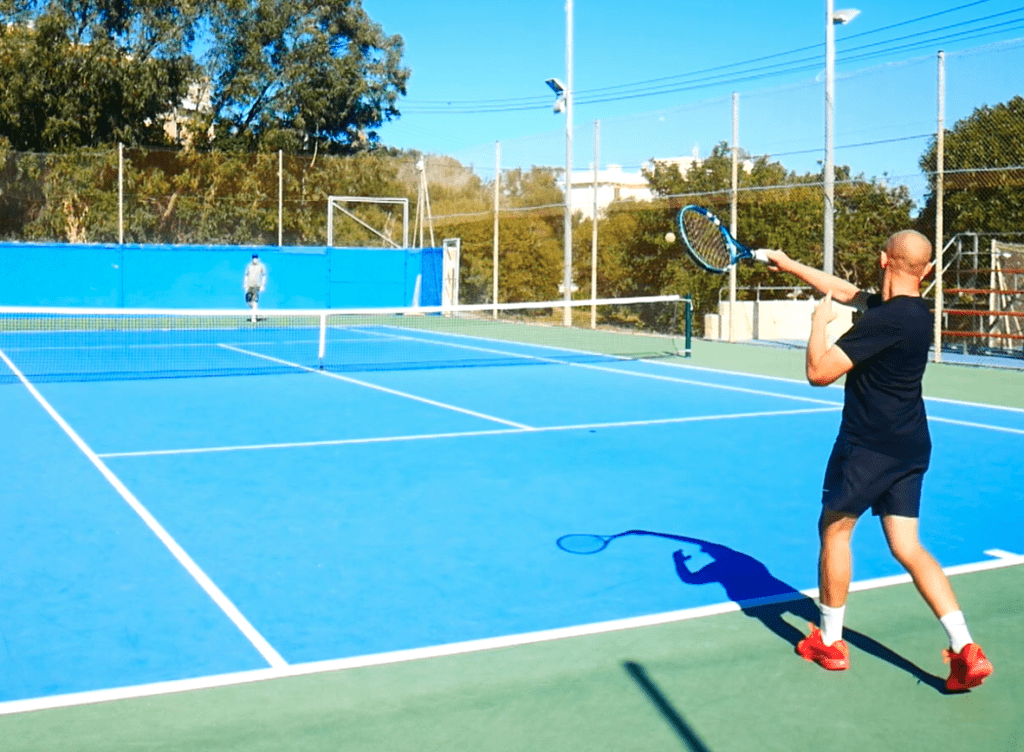 Babolat RPM Power is a comfortable and somewhat powerful poly string. It has a unique coating that seems to create a good level of spin and snapback. Yes, it might not be the most durable string, but I have gotten 10+ hours in an open pattern racquet out of the string, which is something I am completely happy with. If durability is what you are looking for, there are other strings on the market that might work better for you, but if you want a string that offers good control, spin and a comfortable feel – give Babolat RPM Power
a go.
The video review of Babolat RPM Power is coming soon!
Have you tried Babolat RPM Power? What did you think about it?