The jungle of tennis strings is growing so I felt like I should cover some basics on strings that are important to know for choosing the right string.
Before we move into how important choosing the right string for you is, let's go through the string basics. I also want to add that if you are putting a lot of effort into choosing the right racquet, you should also pay attention to your choice of string. Some people say that the choice of string and tension is 70% of the racquet. I am not sure about putting a percentage on it, but it is at least AS important as the racquet.
There are various string categories to look into.
String types: natural gut, synthetic gut/nylon, multifilament, monofilament, kevlar
Gauges: Thickness of the string. From 1.15 – 1.35 mm
Tension: From 13 kg (26 lbs) to 32 kg (64 lbs)
Shape: Most strings are round but many polys are shaped these days
The most popular type of strings these days are poly (monofilament) strings. They offer better control, spin, and durability than the other categories of strings, but are also firm on the arm. That is why many recreational players that are using poly strings at mid-high to high tensions should consider lowering the tension or going to a multifilament. A stiff poly at a high tension is a recipe for arm issues like tennis elbow and wrist pain.
Things to think about when choosing the right string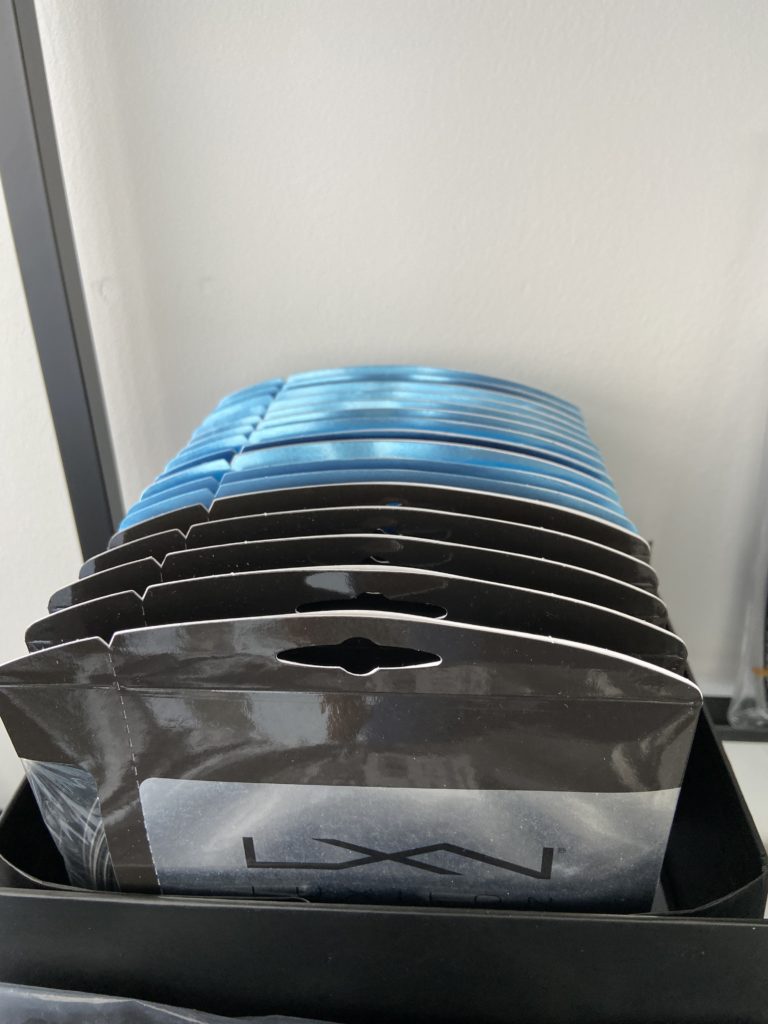 There are various things to think about when you're choosing the right string. Let's go through them below.
Your level of play – If you are a hard hitter that plays high-level tennis and has no arm issues – go ahead and play with a control-oriented and durable polyester string. If you are a recreational player with medium-length swings who rarely break strings, maybe a multifilament string will work for you? And if you are a player with any kind of arm pain, stay away from poly strings.
Your playing style – If you serve and volley a lot, you likely don't need a poly string. If you play a lot of clay court tennis where you play with plenty of spin – a control-oriented and spin-friendly poly is your best option.
Your fitness – No health issues and need maximum control? Go poly! Arm pain? Go multifilament or gut!
Your racquet – Are you playing with a powerful racquet with open pattern – a poly is likely your best bet. Are you using a more old-school, heavy, midsize frame? A multifilament or hybrid setup should work for you.
More to come about strings shortly…