I have been asked to write more string reviews and it is high time. However, since I have a lot of notes around strings lying around and have tried various strings during different times and with different racquets, I will make more of a mini-review format. Here is my Luxilon 4G string review.
The Luxilon 4G string is a premium poly string on the market that retails around 20 euro/USD per set and around 270 euro/USD for a 200m reel. The key aspect of Luxilon 4G is tension maintenance and control. It is a really low-powered string that works well in a hybrid with a softer string such as natural gut or a multifilament. It is not a shaped string, but still offers really good snapback and spin. It is quite stiff so I wouldn't say it is one to use if you are looking for a comfortable poly.
Luxilon 4G String Review – Playability and feel
Luxilon 4G is simply a top string for players who like to get ultimate control or who want a reliable option to hybrid a softer string with. It offers above average durability (hours of use depends on the racquet, tension, how hard you hit and how much spin you use, etc) but compared to Luxilon Alu Power, I would say 4G remains playable a few hours longer.
I have been using Luxilon 4G in hybrids in softer HEAD pro stock racquets as full as a full bed in a stiffer frame like the Wilson Pro Staff RF97 Autograph (click the link for my review). I like it best as a hybrid, but if you have no arm issues and like a stiffer poly, it gave me lots of confidence to swing out in my RF97A. Still, I would avoid stiffer poly's in stiffer racquets if possible.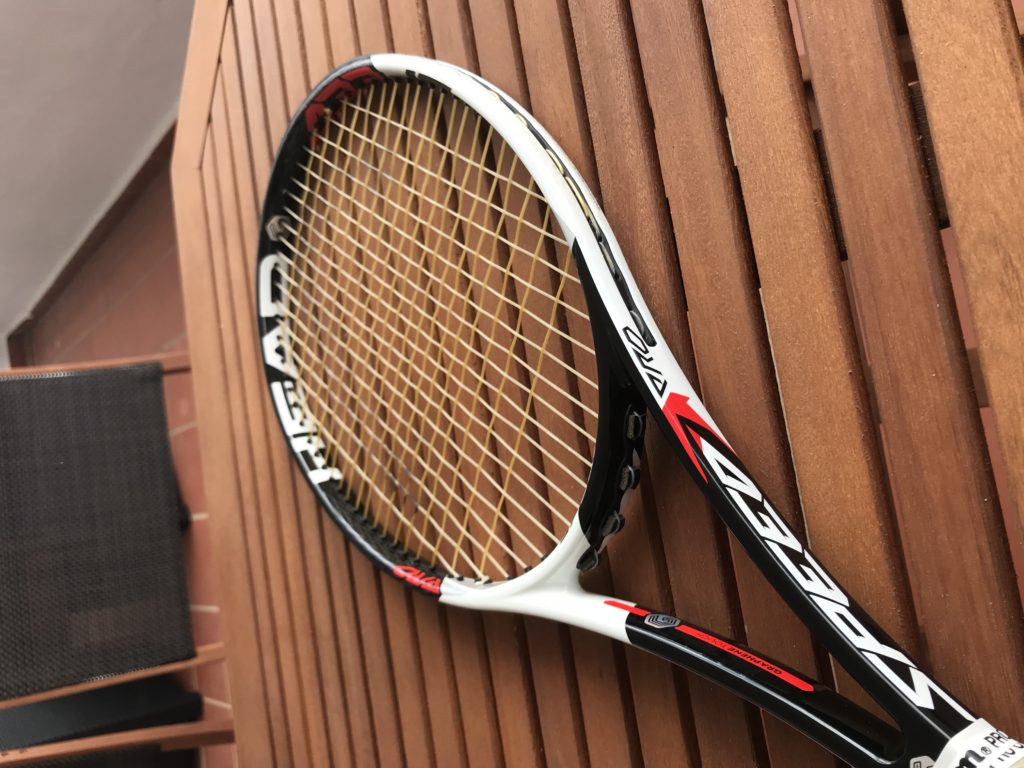 Luxilon 4G String Review – Summary
Luxilon 4G is very low-powered and caters to advanced players. It is not a shaped spin-crazy string but still offers decent jump on the ball with the right racquet/technique. It does offer premium performance and is one of the best low-powered strings on the market. Regarding the comfort level in the picture below I think it is a bit stiffer than what is suggested below. I also find the power level way off. This is a low-powered and control-oriented string with above average durability, nothing else. I really love playing with 4G although I would appreciate a lower price point.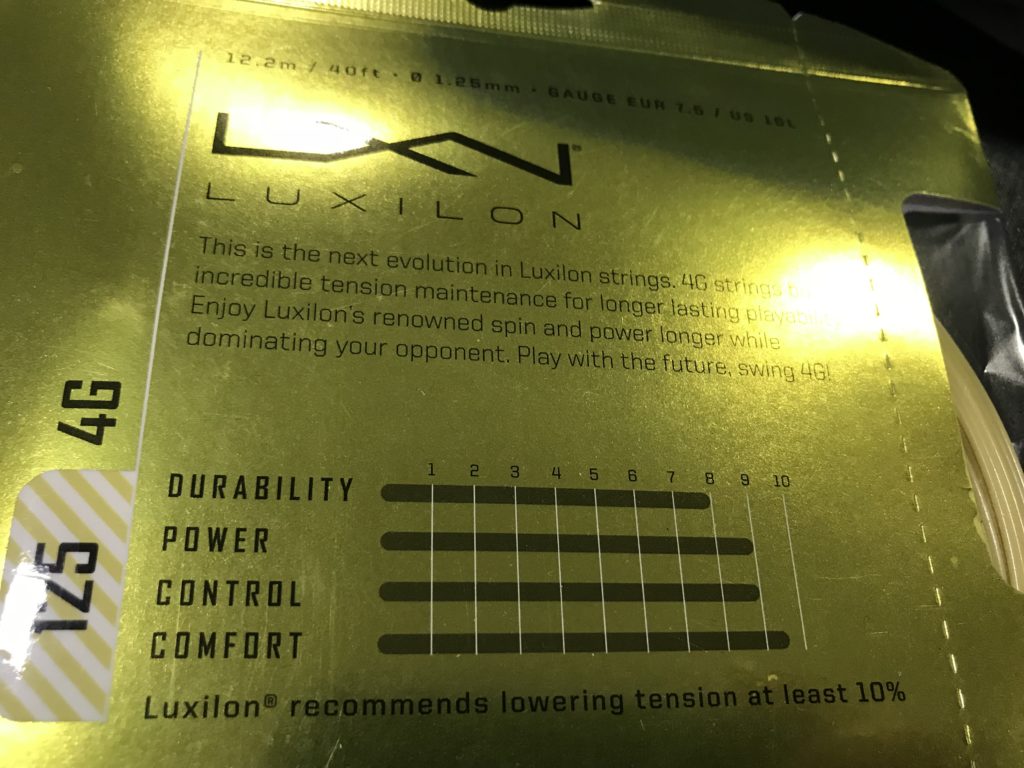 Have you tried Luxilon 4G? What do you think about this string? Please comment below.