Mayami Strings is a new tennis string brand based in Ukraine. They create strings focused on durability, control, and spin. Review to come.
Mayami Strings already have quite a big line-up of tennis strings: Tour Hex, Big Spin, Hit Pro, Hepta Power, and Magic Twist. I have received samples of all of the strings, but not sure I will have time to review them all so I will focus on a couple of them for this play-test.
Mayami Tour Hex
This is a hexagonal polyester string focused on control. It has received very nice reviews on Stringforum and should be an interesting choice for players with solid technique and full strokes. It comes in 1.23 mm gauge and in blue color.
Mayami Big Spin
This is a "triangular contorted string" (3-sided and twisted) which is supposed to give a lot of spin without sacrificing comfort. It comes in black and 1.25 gauge and is used by Alona Bondarenko.
Mayami Hit Pro
A round and yellow poly string in 1.25 mm gauge. Supposed to be "ultra-strong" and durable. The tension maintenance is the key feature of this string.
Mayami Magic Twist
The Magic Twist string is a poly with a heptagonal (7-sided) and twisted profile. It comes in yellow and 1.25 mm gauge. Despite offering high control it is also supposed to play quite comfortable. This string is used by Ilya Marchenko.
Mayami Hepta Power
Hepta Power is another heptagonal (7-sided) string for maximum ball-bite. It comes in black and 1.24 mm profile.
If you want to try Mayami strings you can buy a set of five test strings on their official website.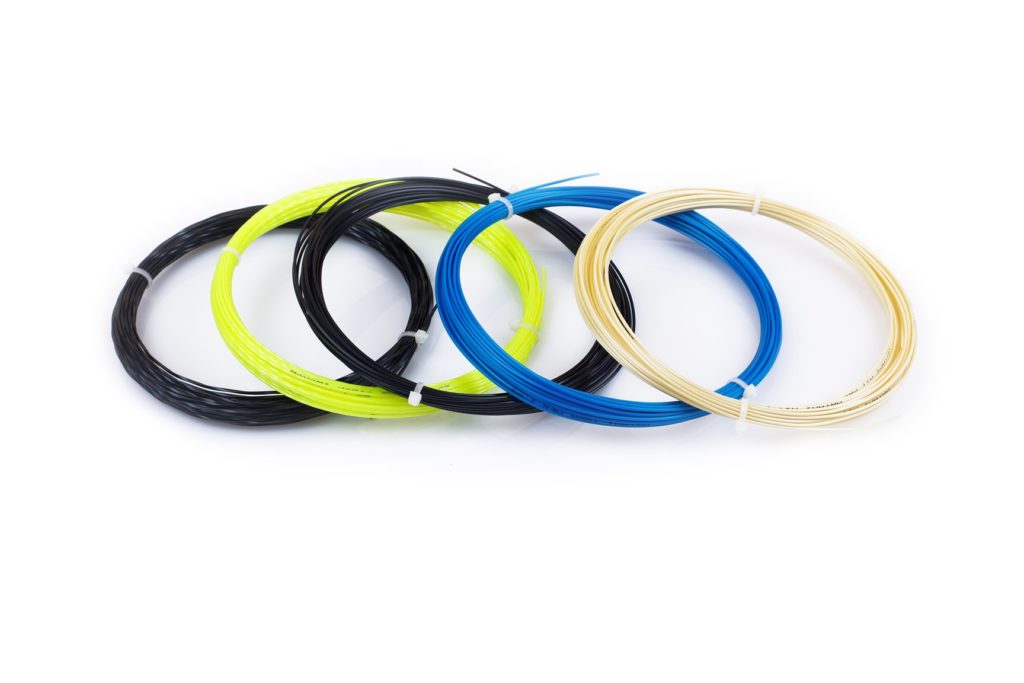 I am really curious to try these strings. It is a bold move to get into the already ultra-competitive string market. There are so many poly strings to choose from, but it seems like Mayami are producing some solid products and with two high-ranked players from the ATP and WTA tours already using their strings, they might have a bright future.
Review to come!
Have you tried Mayami Strings? What did you think of them?