String Project is a new brand of arm-friendly tennis strings from Italy. I have been testing their strings and here is my String Project string review.
String Project already offers quite a few types of string sets, but the main idea of all of them is to be comfortable for the arm. I think more advanced players would be most interested in their stiffer strings such as Armour or Hexa Pro, while beginners to intermediate players can go for Gold or Magic.
I have tested all their various strings and wanted to give a few comments per string.
The first string I tested was Magic. A soft poly string made of 7 materials (30% polyester). I tested this string in my Blade 98 2015. Like with almost all strings from String Project, I felt this string needed a bit of boost in tension as it plays very close to a multifilament string. At around 25 kg, it played quite controlled and definitely soft on the arm. I was craving a bit more spin for my game though. A solid string for intermediate players wanting to try a soft poly and are not looking for massive spin potential.
String Project Strings – Comfort is Key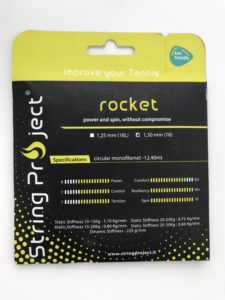 Next up was Rocket, another soft poly made with Alpha-olefins and Liquid Wax. This string offers impressive snapback and grips the ball better than Magic in my opinion. I used this string in my Prince Textreme Tour 100 310 and I thought the combo played well. I really a good connection to the ball with the string, but hitting with a lot of spin, the durability was about average. Perhaps my favorite String Project string.
After Rocket I went for the hexagonal-shaped Hexa Pro. Hexa Pro is supposed to be a spin-friendly string and contains 20% of soft polyester mixed with high-density polyester. It is also treated with alpha-olefin. I felt like Hexa Pro played quite similar to Rocket, but with a bit more spin potential due to the shape. However, I thought the durability was a bit of an issue here. I used it in a Wilson Steam 99 (16×18) and like with pretty much any softer, shaped polys, they wear out pretty quickly if you hit hard and with spin.
String Project Strings – String Low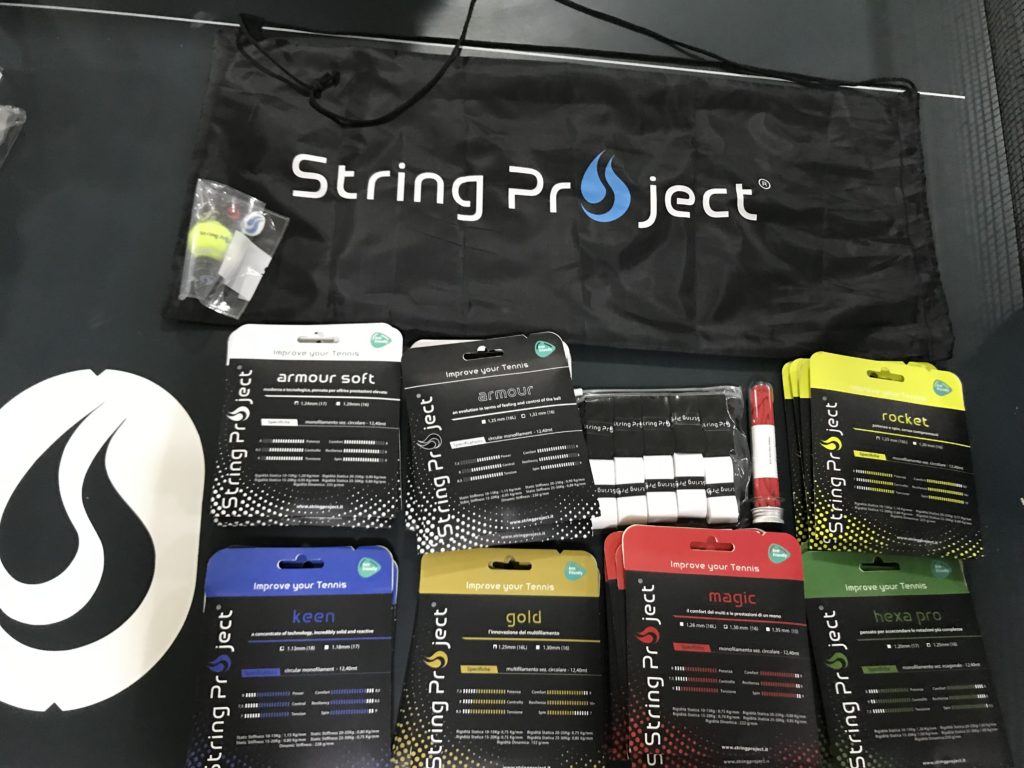 Armour is the stiffest and most control-oriented string from String Project. It played a bit like a Tecnifibre Red Code Wax (round shape). It offered good snapback and spin potential, but the comfort is not as good as with the other String Project strings. But if you like the playability of Armour, you can go with Armour Soft, which is quite similar, but more arm-friendly. I think Armour is a nice poly string and I agree with the manufacturer that it should be strung low. Many pros today string below 20 kg (44 lbs) and I would definitely not go higher than 20 with this string.
If you use Armour Soft, you can go perhaps 2 kg higher or so since the string is a bit less stiff and control-oriented.
Keen is the thinnest string in the String Project armada. It comes in two gauges – 1.13 mm and 1.18 mm. This string feels really nice on contact and is excellent for control-oriented racquets where you need a bit of extra pop and feel. Since the durability of thinner strings is not as good, I would not recommend it for a tweener racquet. I tried this in my HEAD LM Radical Tour and that was a pretty good match actually.
String Project String Review Summary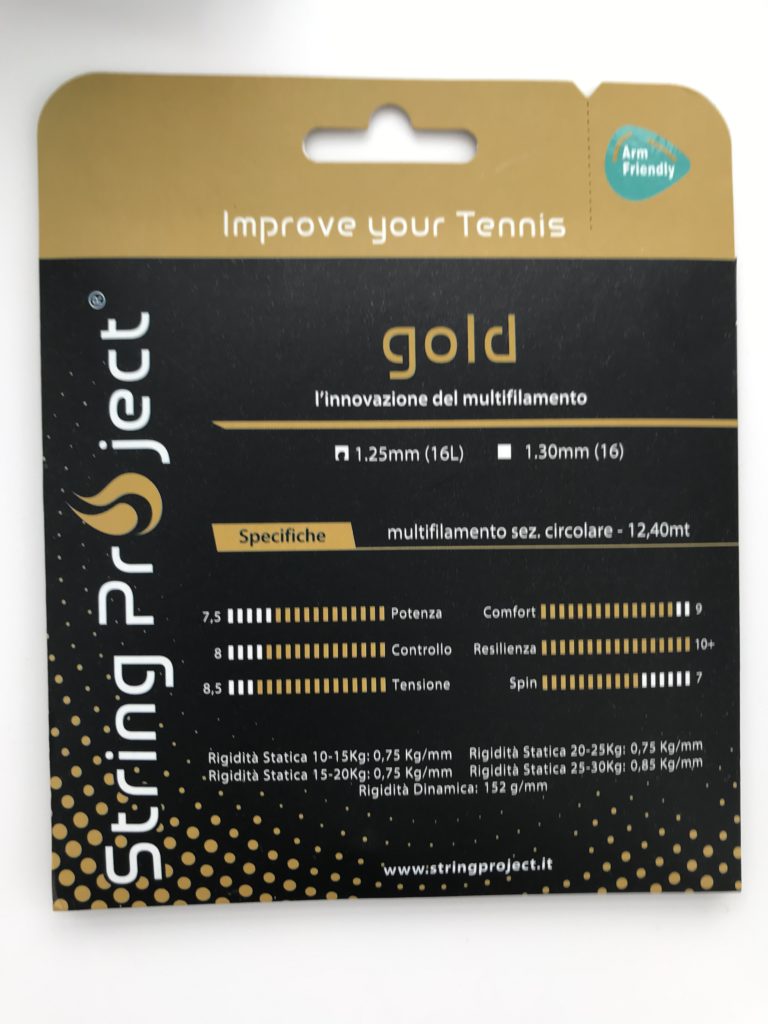 Last but not least, I tried the String Project Gold string. This is a multifilament string and quite powerful. If this is what you are looking for, the string plays with good tension maintenance and comfort. It also looks cool with its gold color. Durability and control are obviously not as good as with a poly string, but if you are not a string breaker and looking for something a bit different, you should definitely check out String Project Gold.
The String Project strings all offered something a little bit different, but the main characteristic they are going for is arm-friendliness and in this, they succeed. I really appreciate that they write a lot of information about their strings on the packaging, which helps the customer make a more informed choice. I also like that they encourage lower tensions. Many players play with stiff strings in stiff racquets at high tensions and that is a recipe for tennis elbow or wrist problems.
I liked String Project strings. My favorites were Armour (for more advanced players looking for control), Armour Soft (intermediate-advanced) and Rocket (intermediate-advanced). The string market is not an easy market to break in to, but I think their positioning around arm-friendliness makes a lot of sense. I am not sure the strings offer unique playability or stand out in the marketplace, but they are a solid choice for sure.
Some general points for string project strings:
Tension maintenance: Average
Durability: Slightly below average
Comfort: Above average
Installation: Average
Power: Above average
Spin: Average
Check out the String Project website here.