This might sound a bit wierd but I have a thing for bags and especially tennis bags. Maybe because I like the idea of efficient travel, I don't know. At least it seems like Tecnifibre understands me.
I own four different tennis bags when, perhaps, I need two. Maybe I play tennis according to the famous principle "there's a bag for every occasion", I don't know. No matter what, it's clear that I don't need another tennis bag. I'm not a collector of tennis bags. Still, the new Tecnifibre Rackpack Pro
is calling to me.
So what's the deal with the Tecnifibre Rackpack Pro? Well, it seems almost unique in its practicality. It has all kinds of pockets to keep things segregated when most tennis bags end up being a collected pile of various tennis stuff.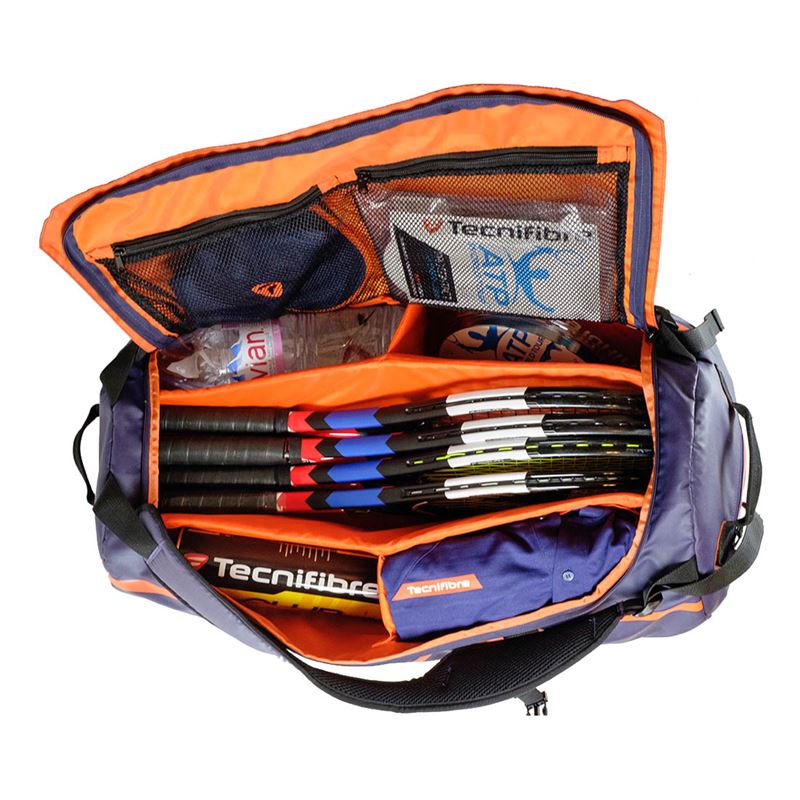 I haven't seen the Tecnifibre Rackpack Pro in person yet, but I already own a Tecnifibre tennis bag and I really appreciate the design and attention to detail in their products and the Tecnifibre Rackpack Pro seems to be another step in the right direction.
I'm a fan of the Wilson Roger Federer Elite Bag
, especially when travelling and this seems to be a more practical, more easily manoeuvred version of that bag. If I get the chance to see this bag up close and "take it for a spin" I will report back on my findings.
Here's a video from Tecnifibre about their Rackpack Pro racquet bag:

How important is your tennis bag to you and what do you think of the Tecnifibre Rackpack Pro? Please comment below!
Places where you can buy the Tecnifibre Rackpack Pro and other tennis gear.
EU
Racquet Depot
Pro Direct Tennis
USA
Tennis Express
Do It Tennis
Amazon.com