ATP sent out a press release today announcing that they have partnered with Sporting Chance and Headspace to support the mental health and wellbeing of its player members and staff.
The new ATP mental health initiatives and partnerships have different focuses. It is nice to see more connections between mental health and sports, and it is a timely venture in fragile times like these.
Sporting Chance is a leading mental health provider working exclusively with professional and elite sports participants to give them a safe and confidential space to discuss emotional wellbeing and mental health. ATP Player members will be able to contact a 24/7 helpline and be referred onto Sporting Chance's network of therapists, all experienced at working with elite sportspeople. They will help the players deal with any issue they may be struggling with, from the psychological effects caused by COVID-19 and not playing tennis, to coping with anxiety and depression or the effects of a sporting injury.
ATP Partners with Headspace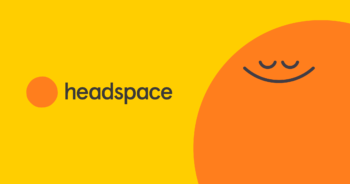 Headspace is a global leader in mindfulness, meditation, and mental fitness. Its products are available through an app and online content. This partnership will provide free Headspace Plus subscriptions to all ATP player members and employees, giving them access to all 1200+ hours of meditation and mindfulness content, including sleep, kids, and mindful movement exercises. It includes access to a new specially curated collection of material to support people's mental health amid the COVID-19 pandemic called "Weathering the storm."
Today's announcement highlights ATP's increased focus on supporting the mental health of its players and staff.
"Being mentally strong is just as important as physical strength in tennis, and looking after the mental health of our players and staff is a key priority for us," said ATP Chairman Andrea Gaudenzi.
"Everyone has been adapting to periods of self-isolation and decreased physical activity during the pandemic, but this can have a particularly detrimental effect on professional athletes who are used to particular training structure and playing day in day out. We want to make sure we're doing everything we can to support our players and staff during this time, and I'm proud of the partnerships we've been able to announce in recent weeks and months, which allow us to do this."
Read the press release on the ATP website.