I have just listened to an interesting podcast from ATP Radio with ATP chairman Andrea Gaudenzi and his vision for the sport.
I did not know much about Gaudenzi and his take on his role and the challenges ahead for tennis as a sport. But I feel much more positive about the situation after listening to the podcast. You can listen to it in the link below or read a written excerpt on the ATP website.
I just wanted to highlight some things captured in the interview and my take on them.
Podcast with ATP Chairman Andrea Gaudenzi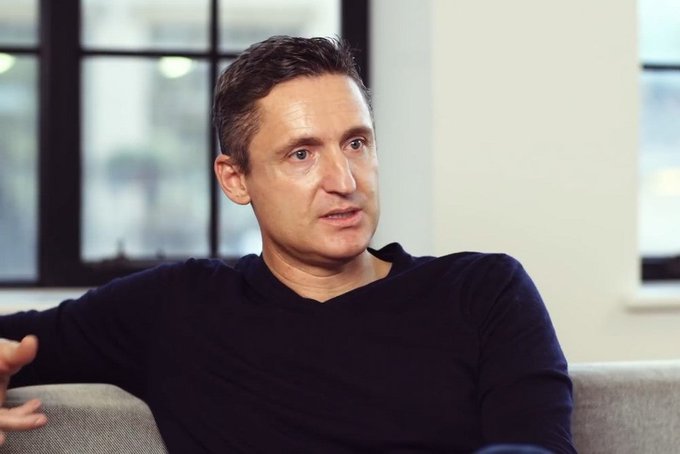 I do like that Andrea has a combination of a strong media and tennis background. I agree with him there is a lot to be done when it comes to marketing the sport to a larger crowd and making sure the sport thrives also after the retirement of the big three.
One thing he mentioned as his focus is to unite the different tours and organizations more. It is hard to disagree with this mission. Tennis is a strangely disorganized sport at times with ITF, ATP, and WTA all being separate organizations dealing with the same challenges and opportunities. This seems to be a giant waste of time, money and frankly a missed-out opportunity. I am happy to hear that this is one of the things he is most keen to address.
I also agree that tennis needs to become more fan-focused. There is a lot to be done when it comes to streaming, fan experience and connecting more with the players.
About the fragmentation of tennis
Q: You've spoken about fragmentation holding back tennis and that having stakeholders align in areas like broadcast, data, streaming and digital is important. Can you elaborate?
There is so much potential by centralising all those functions and starting to focus on competing against the other sports. But not only [sports], because the reality is, in today's world, you compete against any other entertainment platform.
If you sit down and watch TV any time of the day, you have an option to watch a series on Netflix, listen to music, watch another sport or maybe a game of tennis. We need to step up and increase the level of how professionally we manage the business and the rights in order to compete, especially given the changes that are ahead of us.
The broad vision for the sport
Q: What is your vision for the sport?
Where I see the sport in the future is one sport, basically providing a better fan experience, focusing on the fan first. We have to deliver a better experience, especially in terms of media and data distribution. We do a great job on-site, on the events. But the second part, the most difficult, is actually to align the stakeholders. Players and tournaments currently, in the past, have been spending most of their time trying to solve internal conflicts. That is where most of the time, energy and resources were spent, while in reality, our competition lays outside.
We compete with other sports, we compete with other entertainment platforms. The technology is evolving rapidly, so we need to invest in people, human capital. We need to invest in technology and we need to work more closely with the other organisations, specifically the WTA, the ITF and the other Grand Slams because together, combined, we can invest more in technology and innovation and we can provide a better experience to the fans, which is key here.
Those are two key topics that I find fascinating and serious to deal with for the future and benefit of the sport. Listen to the whole interview with Andrea Gaudenzi below.