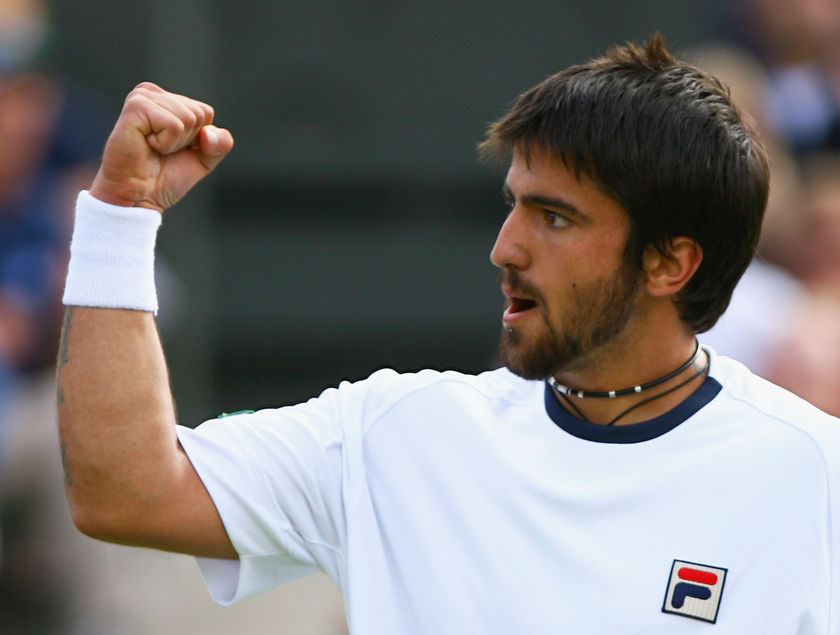 Hmmmm…what's on the menu for the tennis fan today? We'll have action from Munich, Serbia and Estoril so let's have a quick look…
Djokovic plays his good friend and "imitator" Janko Tipsarevic in Serbia Open. Tipsarevic is playing good tennis at the moment, but I doubt him taking a set from the Djoker.
It looks like Italian mini-man Filippo Volandri is back in good form. He takes on Feliciano Lopez in the other Serbia Open semi-final and I think he is in for a good chance. Lopez has been serving well though so he is the favorite.
In Estoril Del Potro will likely beat Cuevas, Raonic is down 5-6 against Gilles Simon and Verdasco has lost the first set against Anderson (rain and then darkness stopped play yesterday). I think Verdasco can turn the match around and maybe also Raonic, although I didn't think so yesterday. The young Canadian is so impressive in his calm and collective view and I predict a very bright future for him.
In Munich Davyenko is back in good form along with the Czech Stepanek. They will likely be locked in a tough struggle for the final spot. My predictions is that Davydenko will come out on top.
The other semi-final is fittingly all-German and Petschner and Mayer will likely play an exciting three-setter full of twists and turns. In the end I think Mayer is the slightly stronger player, but it's very difficult to predict this one.
Lots of great tennis today as well. Let's all tune in to the livestreams!