The Australian Open features one of the most famous tennis sporting events and usually starts in January each year.
Fans and famous tennis players normally flock to Melbourne park every year to spectate and play.
Melbourne Park features numerous outdoor courts and stadiums close to the city centre. In addition, there are many attractions, such as music festivals, eateries, and activities that cater to all ages and interests.
Grand Slam Launches in February 2021
However, this year marks a different start to the Australian Open. The coronavirus pandemic has reportedly pushed the Grand Slam event back by three weeks.
As per the men's tennis governing body's announcement, the Australian Open will now commence on 8th February. Although the Australian and Victorian governments still need to confirm this date.
Two Week Quarantine Bubble for Tennis Players
To maintain each tennis player's safety and limit the spread of the virus. Each qualified player will arrive in Melbourne on 15th January and commence a two-week quarantine.
A BBC tennis correspondent, Russell Fuller, explained each player would have to stay in their rooms for 19 hours every day. However, they may leave their rooms to practice with one other player and to eat. Should any players breach the rules, sanctions could include deportation.
Suppose all players oblige, and after the two weeks, players have returned multiple negative PCR tests. Players will be free to leave quarantine and dine and stay wherever they wish.
The rules outlined will make it challenging for all athletes to prepare as they usually would for the Grand Slam event. However, the situation could work well for players who prefer isolation and to focus ahead of the games.
On the other hand, players who like to socialize and loosen up before the event may find the bubble stressful.
As such, while there are favourites to win the AO, at this point, it's difficult to judge because all players are in unfamiliar territory.
There was an initial backlash against the quarantine rules from several male tennis players; however, in light of Australian citizens returning to their country having to suffer much stricter laws. The quarantine period for tennis athletes is, in comparison, quite fair.
Australian Open's COVID Safe plan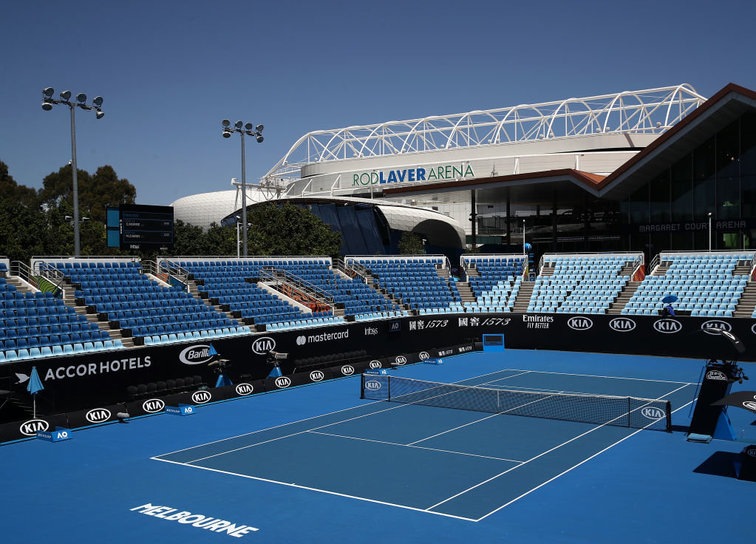 As Australia attempts to conquer an increase in Covid cases, the AO event has incorporated rules and restrictions to protect fans and athletes. The rules so far are;
Tickets to Australia's Open are limited. The main shows will only be seating a quarter of their capacity.
Tickets are sold in batches for 'family pods' of one to six people to allow for social distancing measures.
All tickets are digital to prevent the exchange of paper tickets and the excessive use of touchpoints.
Staggered stadium start times will prevent overcrowding and support social distancing.
The tournament director Craig Tiley is optimistic about the changes. Explaining recently, while the event may appear different;
'It's going to be a fantastic opportunity to come together and experience many of the best things about Melbourne – live, world-class sport in an exciting festival atmosphere.'
A Predicted Surge in Sports Wagers on The AO From The US
With fewer people allowed to see the AO Grand Slam event. More people will likely turn to their screens and betting platforms to immerse themselves in the games.
With numerous US states authorizing sports betting since the Supreme Court struck down PASPA in 2018. We'll likely see a surge of American fans, placing wagers from Indiana, New Jersey, Michigan, and so forth on the Grand Slam event and supporting US players.
Australian Open Sources Funds to Stage the Event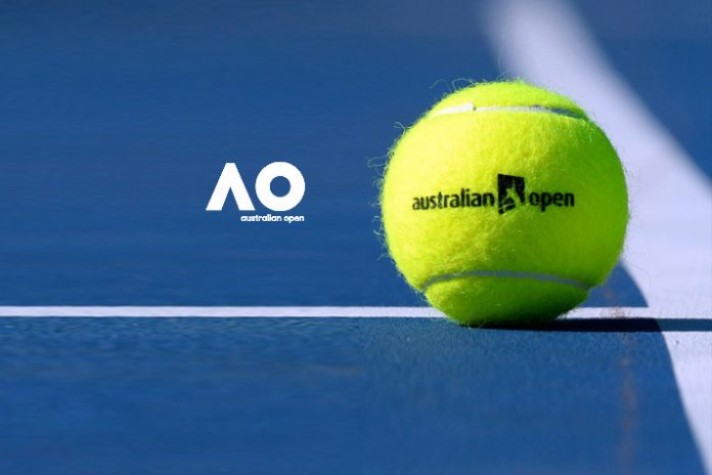 The significant reduction in ticket sales also means the event will lose a notable amount of funds. While Craig Tiley has hinted, he may increase the number of tickets to the public. It won't be enough to cover the full event.
In response, there are reports tennis Australia will use some of its reserve money, which currently stands at AUD 80 million, alongside external credit, to stage the event.
2020 Australian Open Recap and Forecast
Last year, the AO was the one Grand Slam event that continued unscathed by COVID. Whereas Wimbledon was cancelled, the French and US Open were both postponed.
Last year, the Australian Open crown winner was Novak Djokovic, who defeated Dominic Thiem and won the AO for the 8th time.
On the women's side, young American Sofia Kenin played incredibly well and earned the AO crown and Grand slam title against experienced player Muguruza. During the trophy ceremony, Sofia explained her 'dream has officially come true'.
In terms of the upcoming AO, Novak Djokovic will be hoping to achieve his ninth title and is currently, according to the bookies, the favourite to win.
However, despite Sofias win last year, Naomi Osaka is the favourite to win this year. With Serena Williams second in line.
One of the highlights of the event is sure to be Andy Murray's return to the tour. Andy retired in 2019 and had major surgery on his hip. But, after much preparation and an awarded wildcard, he will be making a comeback in the upcoming AO.
US players set to hit the ground running for the AO crown are Brandon Nakashima and Catherine McNally. And in the usual form, there will be a barrage of new tennis talents ready and waiting to challenge the courts' elite players.
Australian Open 2021
The AO is experiencing severe changes this year, which are likely to affect the games' course. Although the event has been delayed, there are fewer tickets to see the event in person, and the tennis players will be quarantined. This year's event however is still highly anticipated by tennis fans across the world.