Canadian tennis star Bianca Andreescu seems to have made it her duty to surprise everyone, including her coach.
The 19-year-old ended last year with a world ranking of 178 but reached No.15 this week after beating Taylor Townsend at the US Open on Tuesday. She's since won the Indian Wells Tournament and the Rogers Cup and is ascending quickly enough to shock the person who's been working with her for well over a year.
Sylvain Bruneau has been coaching Andreescu since last March but did not see things unfolding this way.
"Her journey, I guess, from a year ago has been pretty incredible," she said ahead of the teenager's quarter-final clash with Elise Mertens on Wednesday night, per The Fanatic. "I'd like to say that we kind of had a feeling that it was going to turn out this way but I didn't."
Bruneau always saw the potential in the young Canada national but did not think she would get this far this fast.
"I always thought she was going to be a really good player. For me, that was a given," he continued. "But that she was going to be able to get that quick of a turnaround and from a year ago she lost qualies here first round and a year later – no."
Bianca Andreescu Hasn't Lost a Match Since March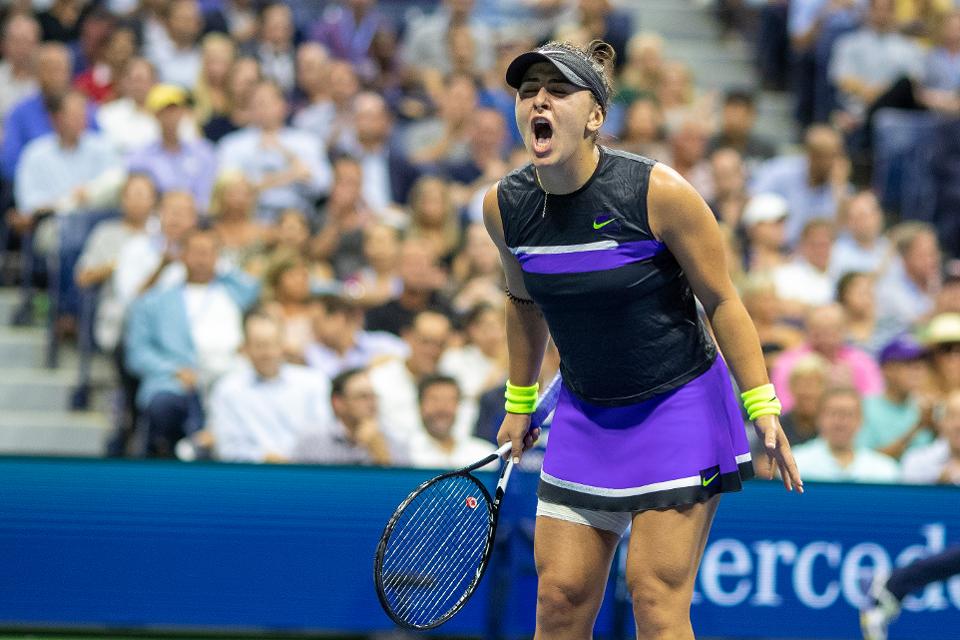 Apart from winning the two titles mentioned above, Andreescu became the first Canadian to win the Canadian Open since Faye Urban did so way back in 1969. Now she has the chance to win the US Open. But she will have to face one of the game's greats in tomorrow's final: Serena Williams.
Fans can find the best bookies with which to lodge tennis bets at https://www.onlinesportbetting.ca/tennis-betting/ and the likes of the above, as well as sportsbooks such as 888sport and William Hill, are listed there. Serena is the strong favorite to win, but Andreescu hasn't lost a tennis match since March (she has been injured for a period, but her record is still impressive).
"I think her game was in place but she needed to really know what she was able to do," Bruneau says. "I think she knows now."
Can Andreescu defeat Serena Williams or will Serena make it number 24? Please comment below.