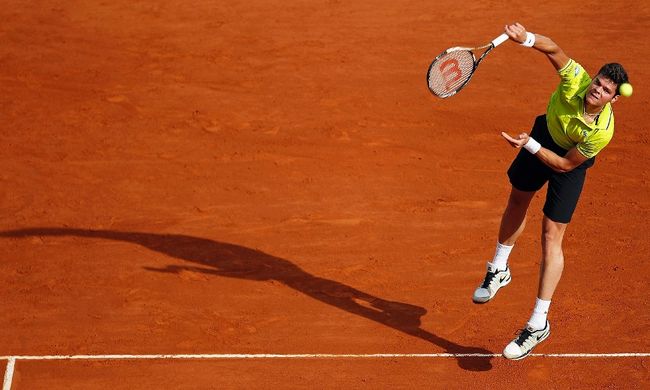 Yes, the headline sounds like something out of a Marvel or DC Comics Hollywood production. But tennis can be equally (or more) exciting of course when we're going into the quarter-finals of Roland Garros 2014.
Superhero server (The silver server?) Missile Milos is making quite a run for himself in the grandest dirt ball tournament of them all – a clear indication that he has matured beyond the serve and forehand bashing that has gotten him this far (pretty bloody far as he's in the top 10). He's playing rallies also in his head and using his serve not only for aces but to set up points. His arm doesn't seem to get tired and he can crank those 220 mph's all day if need be.
But then he's up against the world number 2, majestic returner and the one huffing and puffing at the king of clay's sand castle – Novak Djokovic. Novak has an alarming stat for all non-Swiss citizens: he hasn't lost to non-Swiss player since losing to Rafa in U.S Open last year.
Scary. Like this: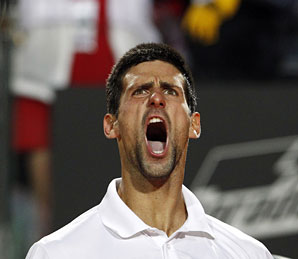 Their head-to-head is 2-0 and one was a 3-0 set win on clay for the Djoker. But it's not an overwhelming H2H and I think Raonic can play relaxed and just hope his serve can pose a serious threat to Nole's famous rhythm.
In the end I think we'll see Djokovic winning 3-1. But let's hope for an entertaining match!
Birdman vs Gulbrat
The other quarterfinal today is a match where I, if I was a tennis ball, would retire ahead of time. You don't want to be in the middle of a Berdych vs Gulbis rally. Berdych is the favourite going in with 4-2 H2H, but Gulbis is playing very solid tennis and his confidence should be soaring after dispensing of Maestro Federer in the previous round.
But Berdych has looked like he's in serious form and with the flowery shirt he should be able to outsmart Gulbis (who isn't wearing a flowery shirt).
Can be a straight-setter or a five-setter or an Irish setter, but Berdych will win in the end.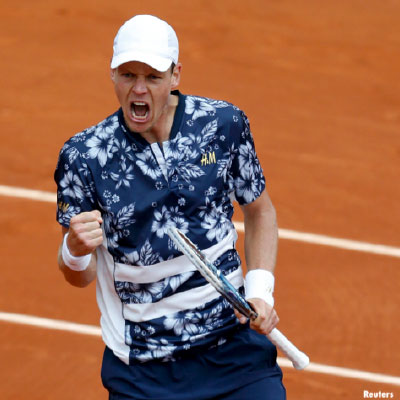 Flower power…
Will update the post with tomorrow's quarter-finals, Rafa vs Ferru and Monfils vs Murray later.