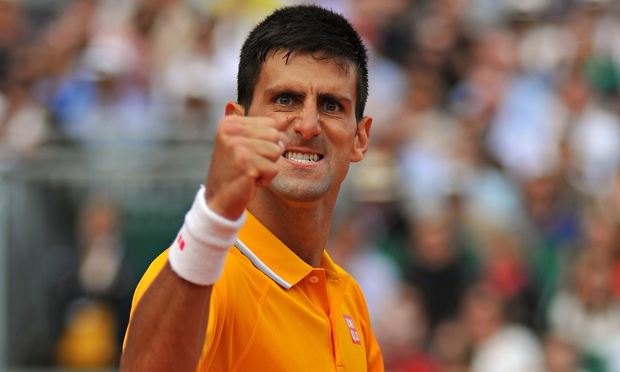 After his win against Nadal yesterday it was obvious that Djokovic would be the favourite to win the title in a match-up versus Berdych, against whom he has a 18-2 record.
In the end, Djokovic defended his title from 2014, but it was tougher than most people would have predicted: 7-5 4-6 6-3 in a topsy-turvy affair that involved a lengthy rain delay.
The slow and heavy conditions must have favoured the bigger hitter Berdych, but Djokovic's confidence is soaring so despite it being one set all, the odds were stacked against the Czech.
But despite the loss, this was a positive sign for Berdych who has lost a few matches against the world number one with embarrassing margins and he looks ready for a good clay court season. Yet, it must be frustrating to be so close to the top three, but never really make it all the way. Berdych and Ferrer are very similar in this way, extremely consistent, but not able to win enough top contests in a row to win a tournament. Tellingly, it was ten years since Berdych last won his Paris masters title. His breakthrough.
What does this result mean for the French Open? Well, it means that Djokovic is in excellent form, he's confident and ready to win this year. But Roland Garros is over five sets, two weeks and usually in slower conditions than Monte Carlo and Rome, and this usually speaks for Rafael Nadal.
After all, he's still the king of clay.
Congrats to Djokovic who remains close to impossible to beat (his footwork, among other things, remains the best the game has ever seen). Let's see what Rome brings.