A crazy headline, right? Does Andy Murray steal WCs (as in wild cards, not toilets)? The idea was put forward by Mats Wilander for Eurosport.
I think most tennis fans were looking forward to the titanic battle between Murray and Wawrinka in yesterday's French Open Round 1.  But Stan the Man came to play and Murray was bamboozled 6-1, 6-3, 6-2 in a one-sided affair. The conditions played in Stan's favor as he can hit through the court while Murray prefers faster conditions for more "trickery" and creative tennis. So a Wawrinka win was to be expected. Still, nobody thought it would be without a fight, and this prompted Mats Wilander to come out with the following quote:
"I worry about Andy Murray, giving us a false sense of hope he's going to come back one day. Does he have a right to be out there taking wildcards from the young players?"
Andy Murray posted this quote with a thumbs up on his Instagram, saying: "Love this". I think he sees this as more fuel to work harder and prove Wilander and other doubters wrong. Murray works best against the wind and thrives on showing people he can come back, whatever ails him. Two years ago, he was gone from tennis, multiple surgeries later, he is back and playing pretty well. He beat Zverev not long ago and won a tournament at the end of 2019 (Antwerp). So this quote from Wilander is definitely way too soon. But I guess he might want to start a discussion or trend on Twitter.
Murray is far from done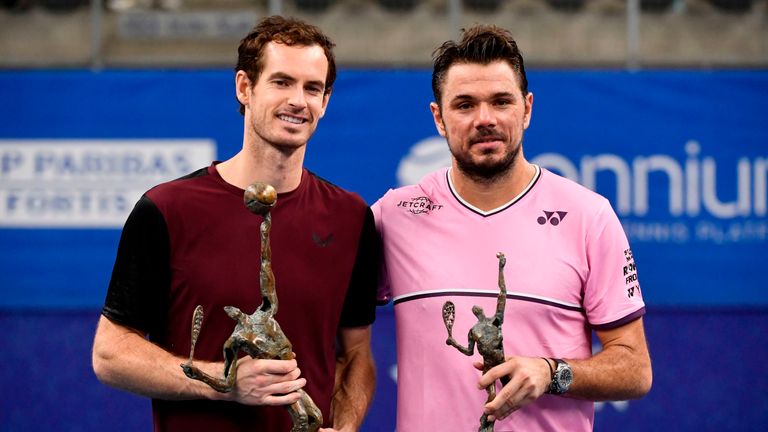 Does Andy Murray steal WCs? No. He deserves every WC he can get. He has been a world number one, won 3 grand slams, 2 Olympic golds, and multiple other amazing achievements. He has come back from an injury that would force most players to quit. He won a tournament last year and we all know about the strangeness of the tennis season in 2020. Yesterday he played in conditions that suit his opponent well and him not so well. Anyone could have lost in three sets to Wawrinka when he has time to tee off on every shot.
So I find it silly for Wilander to raise this concern after this loss. If he had traveled around, taking wildcards for years with no significant results, yes. But Murray has just come back and has shown several times that he can still play at the highest level. He might not win grand slams again, but who can tell him when to quit or not quit. He has to make that decision. And if I was a tournament organizer, I would give him as many WCs as he needs. Because he draws the crowds, is a fascinating player to watch and a true champion.
I hope Andy comes back with some impressive wins very soon to prove Wilander and other doubters wrong. He has done it in the past and will do it again. This is what champions do.
What do you think about Murray's future on the tennis circuit?