Roger Federer had a lukewarm comeback after his two-month break from tennis – he lost his first tournament match against Tommy Haas at the Mercedes Cup in Stuttgart.
It was a mixed bag performance from Roger Federer in Stuttgart today. He started out winning the first set in spectacular fashion, 6-2, and got a break early on in the second set. The match looked to be over in less than an hour, but then Tommy Haas started playing a bit better while Federer's concentration trailed off and suddenly, seemingly from nowhere, Haas had broken back and made the second set into a contest.
Haas saved a match point before clinching the set in a tie-break and then he quickly got himself a break up in the third. Federer had a few breakpoints to get back into the match, but his game simply wasn't there today while Haas grew strong by the minute and displayed the best tennis he's played in years.
It was a tough loss for the Federer fans who had come to Stuttgart to watch him play and for the tournament and its sponsors, but I don't think Federer himself puts that much weight on this loss. He has Halle coming up next week so he has time to get more practice on grass and this was his first match after a long break so it was wrong to expect a flawless performance. Still, this loss will give players a bit more hope when they meet him, since his record in 2017 before this unexpected loss was pretty damn terrifying.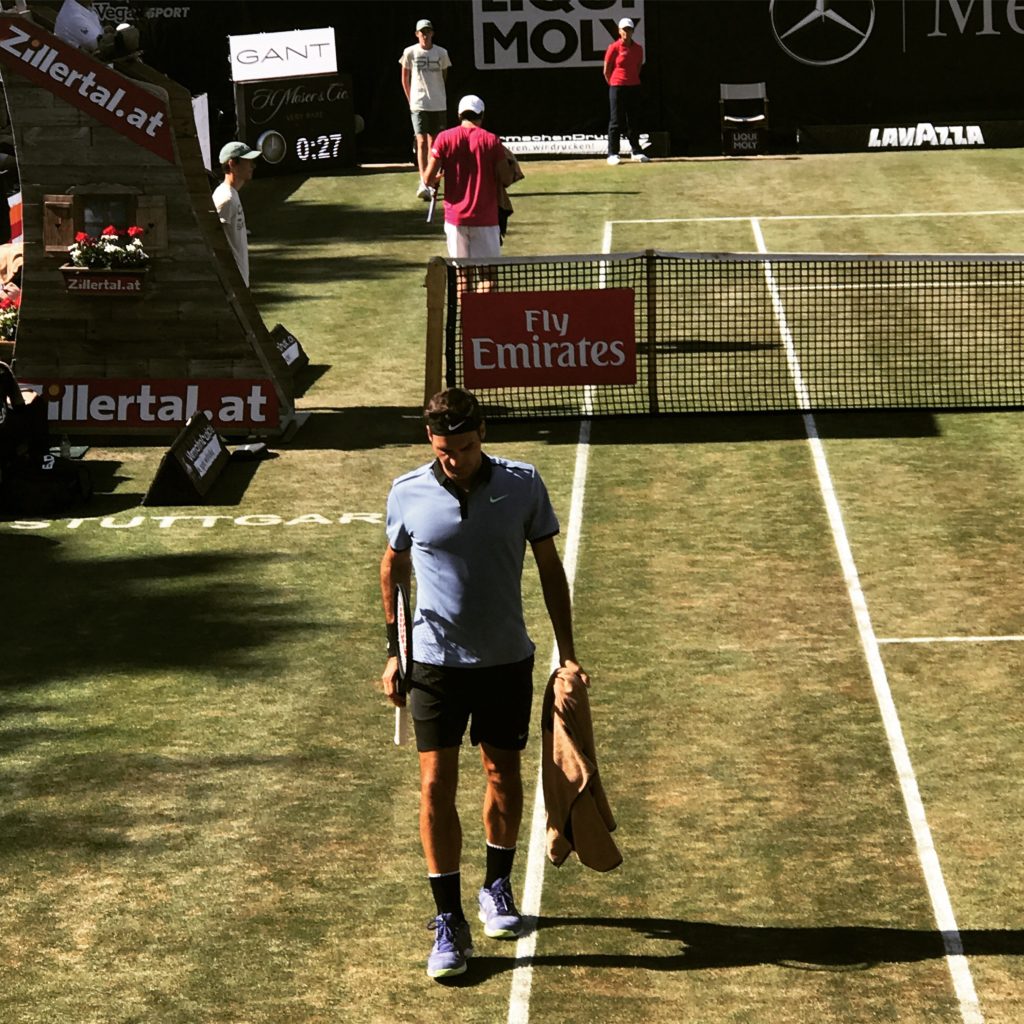 Let's see how Federer does in Halle. Maybe he will win his ninth title there(!)
Meanwhile we should say congratulations to Tommy Haas who is playing very decent tennis in the likely final year of his long and fruitful career.
I recorded a few games from the stands. It is not Eurosport quality, but you get a slightly different perspective and I think the videos illustrate pretty well how topsy-turvy Federer's performance was today.