Federer surprised himself yesterday when he beat Marin Cilic in four sets. This means he's through to the third round of the French Open.
Federer has gone into this French Open with a rare attitude where he puts zero pressure on himself to perform. He has been open with the idea that he doesn't feel like he's in any shape or form a threat to the title and he just wants to get matches under his belt for the grass-court season. Federer surprised himself yesterday and said in an interview with the Tennis Channel: "I didn't expect myself to play that well or to have the energy left at the end like this and being able to keep on serving so consistently at the end was great."
"This is what I need right now. Actually, I think I felt really good on the court," Federer said. "For me, it will be interesting to see how I will feel tomorrow because clearly, it will feel very different from Istomin, [having] two days off to Cilic, [having] one day off. That will be a good test for me.
"Overall I'm very happy how I'm feeling and also confident that tomorrow I'll feel fine somehow."
How far can Federer go?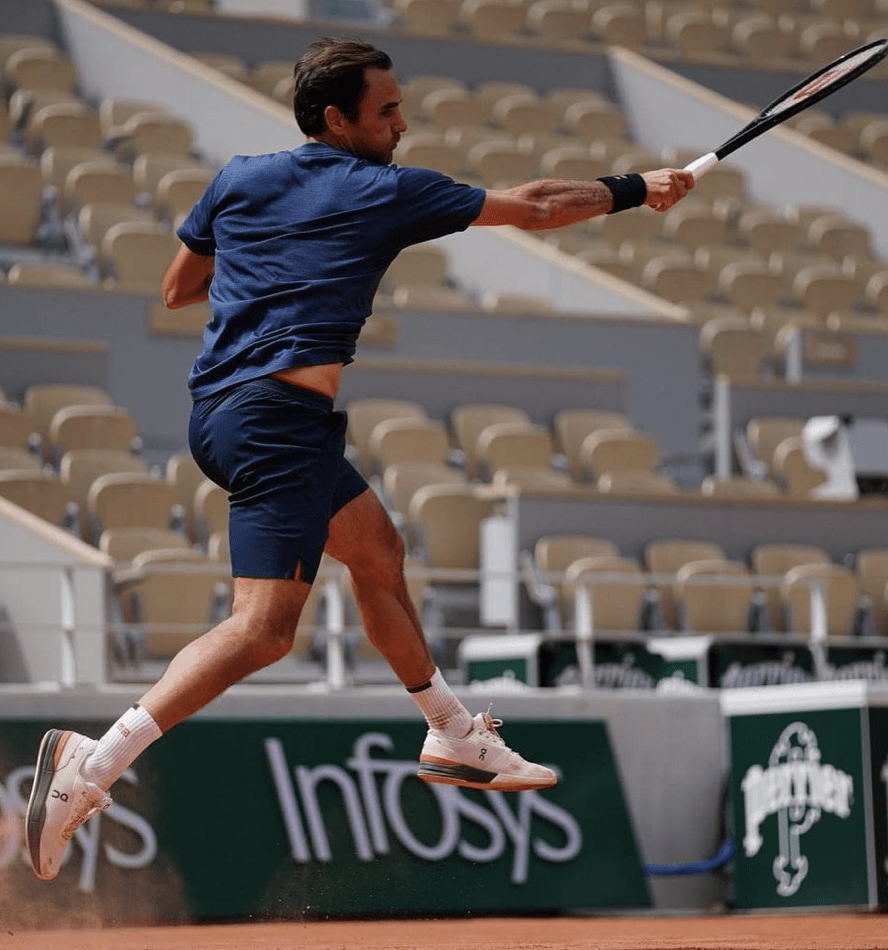 It's hard to say how far Federer can go because you can't know how he feels physically. I think he's pretty happy with his performance even if he would lose the next round. But on the other hand, beating Federer in a best of five matches is not an easy task for anyone, so if he can keep his knees healthy, he will be more and more dangerous for each match that goes by.
I don't think we can expect him to go past Novak a potential quarter-final, but getting there would be impressive considering he has only played a couple of matches in 2021!
Talking about impressive, look at this video detailing the magic footwork of Roger Federer.
Dancing on clouds ???and floating above the sand ? https://t.co/8GKEPYSzzM

— Roger Federer (@rogerfederer) June 2, 2021