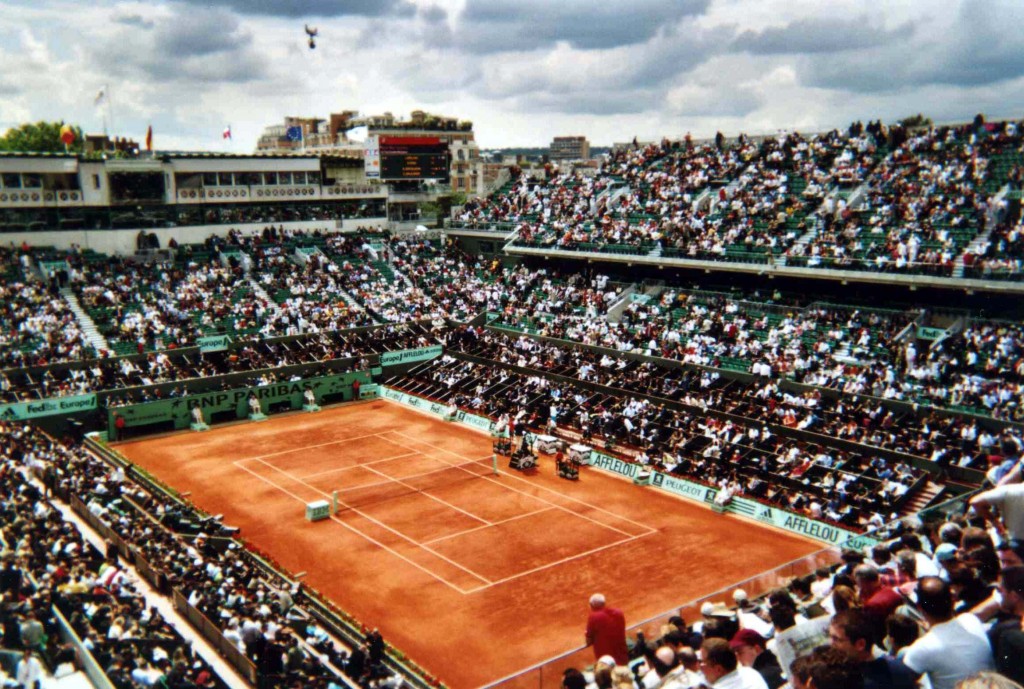 It was a pretty eventful first day at the French Open. Federer beat Falla handily 6-3 6-3 6-4, but was still annoyed. Why? Because the tournament's security had once again let him down when a fan had entered the court during his match to take a picture with him. Apparently it had happened at practice as well.
Here is what the Fed said:
"I'm not happy about it. Obviously not one second I'm happy about it," Federer said. "It happened yesterday [Saturday] in the practice, too. It's just a kid, but then three more kids came. And today on center court where you would think this is a place where nobody can come on, just wanders on and nothing happens. Happened during the [Roland Garros final against Robin Soderling] finals in '09 as well for me. So I definitely think this is something needs to happen quickly.
Some people think Federer is over-reacting, but considering what could happen (remember the Monica Seles stabbing for example), I think he's hundred precent right to be concerned. If I were in his shoes I'd probably arrange for my own security at this point. Get a grip, FO organizers.
Back to the tennis. We had two Swedes on court yesterday, Elias Ymer and Christian Lindell. Sadly, none of them had a chance against Rosol and Tsonga respectively. Especially in the Tsonga and Lindell match you could see the difference between a half-competent Challenger-player like Lindell and a world superstar like Tsonga.
There was only one five-setter, Guillermo Garcia-Lopez, who seems to be in his best shape ever, was outgunned by American Steve Johnson. Johnson has a very decent clay court game from someone from that side of the pond, so kudos to him!
Wawrinka, Agut, Kohlschreiber and Gulbis (!) won easily. Mathieu was destined to give Nishikori a run for his money, but Nishikori was simply too good. The Japanese number 5 can be an outsider for the title!
Let's hope for more good tennis today. This is in my mind the most exciting and competitive tournament of the year…