The French Open has started! And it did so with mostly expected results, some tougher matches and some relatively easy ones. Let's have a look at how my predictions fared:
V = Correct
X = Incorrect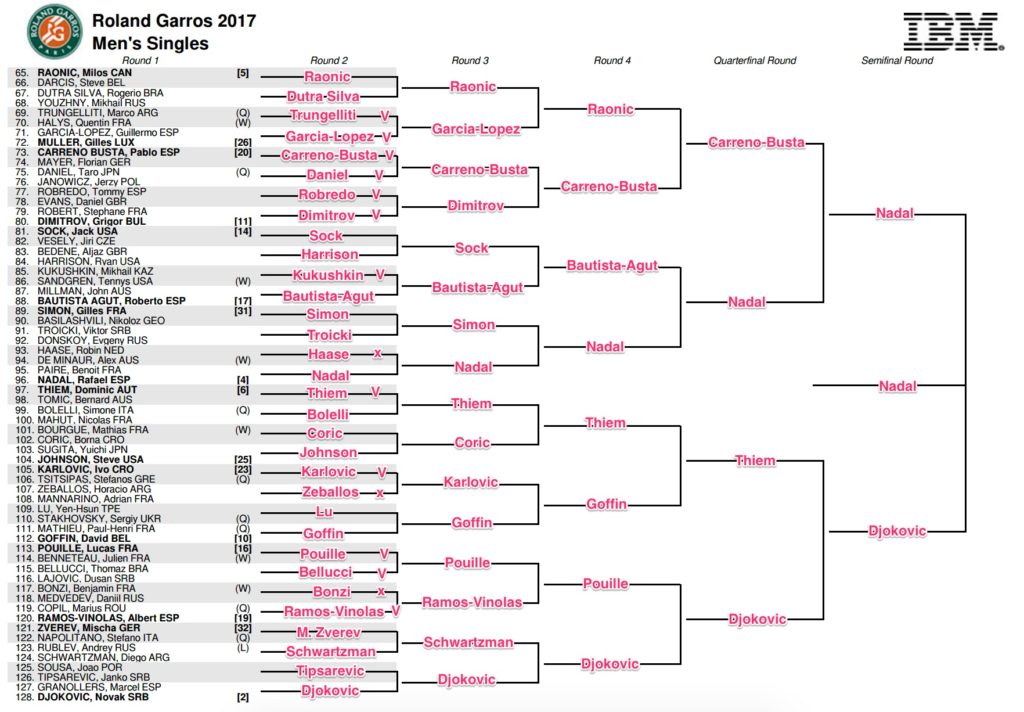 Not bad! I thought Medvedev would win his match, but he had to retire due to cramps. I also thought Robin Haase and his Prestige Classic would underperform against youngster de Minaur, but instead he won in straight sets.
Everything else went pretty much according to plan. I thought Pouille would have to fight against old man Benneteau and his Babolat Pure Drive and in the end it was a five-setter where Pouille came out on top. Benneteau had a hard time holding back the tears afterwards due to the emotional struggle and the massive support from the French tennis crowd.
He said it well himself:
"The only thing I know how to do is to fight. I enjoyed the pleasure of playing in front of you – I'll do my best to be back here next year."
Another guy who had to fight was Argentine Marco Trungelliti and his Head Graphene Prestige MP
. He came back from the brink against French hope Quentin Halys i: 3-6 6-7 7-6 6-4 6-4. Let's see if he has enough left in the tank for the next round.
But let's not dwell on the past. More action to come today!
This is the score and schedule at the time of posting, courtesy of Bet365.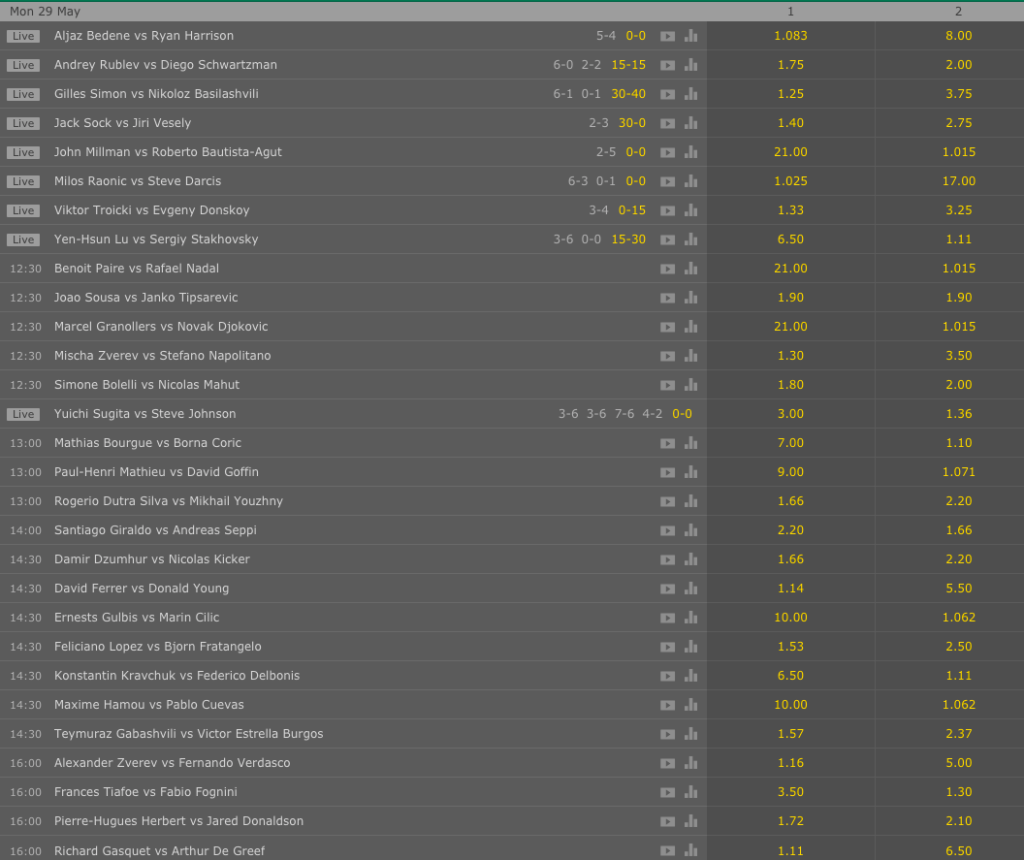 If you're interested in betting on tennis you can try Bet365 (Europe) or Bovada.lv (USA, Canada). From Bet365 you can also stream the tennis, albeit at a quite small screen.
Streaming the French Open is best from:
Eurosport Player (Europe)
Tennis Channel (USA)
Will be interesting to see how Day 2 plays out!
PS. Like my Facebook page during the French Open and win a set of strings! I will draw a winner after the final and post a set of RS Lyon to a lucky winner. DS.