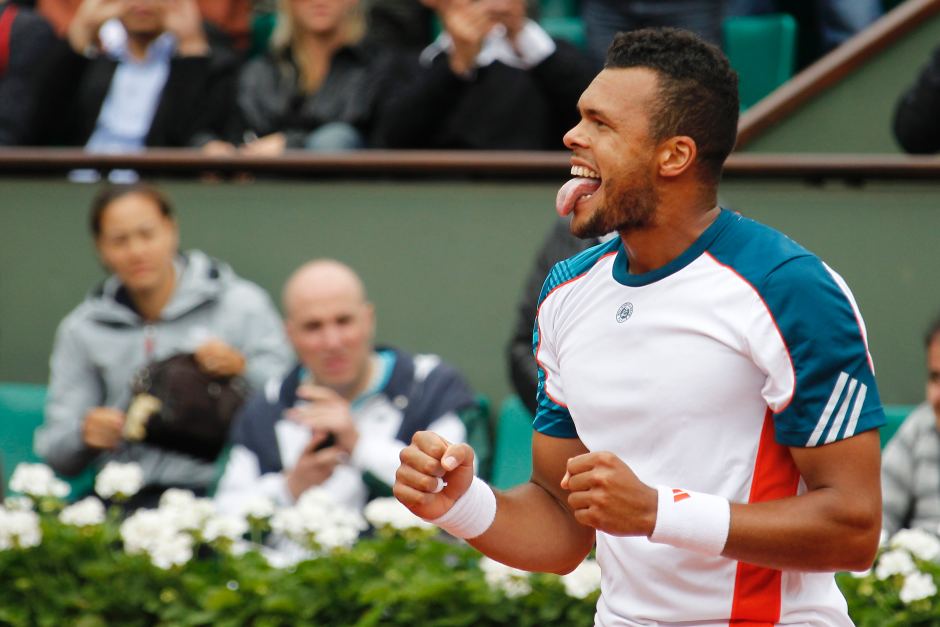 I've been off the blogging grid for a while, watching and playing tennis but not had time to write for this site. One of the more exciting reasons is that I'm working on a third novel, this time set in the world of a journeyman tennis player. It's release date will be in the first few months of 2015 and I will keep you posted here.
So what's happened in the tennis world since Halle when I left for a blog (and real) vacation?
Well, Federer almost won Wimbledon, crumbling in the fifth set against a Djokovic who simply was better that day. Shame for our 17 slam champion, but I still have the feeling there's one more slam in him. Maybe the next Wimbledon, maybe this year's US Open without Nadal.
Yes, you heard me, Nadal is injured. It seems like in the second half of the year he always is. It's like defending Roland Garros takes too much of a toll on his body and come Wimbledon he's exhausted and loses early. This year it happened to talented Aussie youngster Nick Kyrgios. Surely more great things to come from him.
So Djokovic won Wimbledon and Nadal is injured. What else? Yeah, the same Djokovic just lost his third round match of Roger's Cup to an inspired Jo-Wilfried Tsonga who went cowwaabonga on the Serb in a 6-2 6-2 beating. Djokovic was surely tired from his previous match against showman Gael Monfils where he needed a third set tie-break to clinch the "W". If you want to see one reason Monfils made that match into a thriller it's this kind of point: http://clips.tennistv.com/g/v/9A1ep6qjhP8
No Djokovic, no Nadal. Does that make the field open for Federer, who recently unveiled his new tennis racquet (or paintjob) the Pro Staff Autograph 97. A huge marketing effort must have gone into this from Wilson with all the #betterer hoopla and the racquet scientists and the mysterious stage-by-stage reveal.
Marketing or no marketing, this will, like all racquets Roger has used before, be a major bestseller for Wilson. And now they have different models to choose from, and a more forgiving frame, so there's no reason you're not going to see a lot of this at your local tennis club: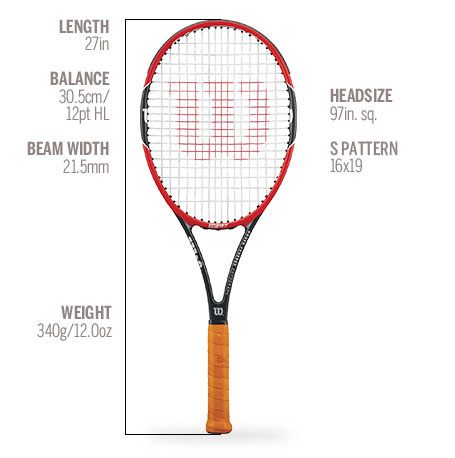 Can the "new" racquet do the trick for Federer in Toronto? Maybe. Maybe not. He's played one match at the time of writing and he's going up against Cilic in the next round. A tough opponent. We'll see, the field certainly seems quite open without Nadal, Djokovic and Wawrinka. Who's going to beat him? Possibly Murray, I guess.
There are a few weeks left before the US Open. Djokovic will be the favourite. Murray will likely be nr 2 and if not, that's Federer's spot. Even if Nadal recovers from his wrist injury I have a hard time seeing him getting ready for hard courts. But you never know, he's the "raging bull" and the "king of clay" for a reason. Willpower.
Maybe it's time for Raonic who's at his all-time high right now? Still, it's hard to picture him go all the way over two weeks. He might win Roger's cup, but the US Open and five set matches is a different story.
For now I'll guess we'll just have to wait and see…