Roger Federer will miss the 2021 tennis season after undergoing a second knee surgery this year. Has Federer reached the end?
Photo by: Vinod Divakaran (flickr).
The harsh reality of life is that it goes on. As we age, what we ask of our bodies is not generally to the level of extreme that we could expect to endure during our younger days.
We all slow down. We all must accept the toll that the passage of time takes upon our physical capabilities.
This is true whether you're a tennis legend, or just a weekend warrior hoping to be able to hit it solidly enough to continually get the ball over the net.
Roger Federer has come up against another physical obstacle in his sensational tennis career. In this particular instance, it's certainly going to more than a speed bump for him to overcome. But could his latest ailment be the one that finally spells out the end of the Swiss maestro's epic run as a dominant, elite world-class player?
Just last week, Federer, 38, currently situated at No. 4 in the ATP World Rankings, revealed that the knee surgery he'd undergone earlier in 2020 hadn't responded. A second surgery was required to seek to rectify the problem.
The outcome is that as tennis gets set to resume following its COVID-19-induced stoppage, Federer won't be taking part. He'll be on the shelf until the start of the 2021 season.
"A few weeks ago, having experienced a setback during my initial rehabilitation, I had to have an additional arthroscopic procedure on my right knee," Federer posted on social media.
"Now, much like I did leading up to the 2017 season, I plan to take the necessary time to be 100 percent ready to play at my highest level.
"I will be missing my fans and the tour dearly but I will look forward to seeing everyone back on tour at the start of the 2021 season."
Federer hasn't played competitive tennis since his loss to World No. 1 Novak Djokovic in the Australian Open semi-finals at Melbourne in January. He underwent the original surgery on his right knee in February.
Is Roger Over and Out?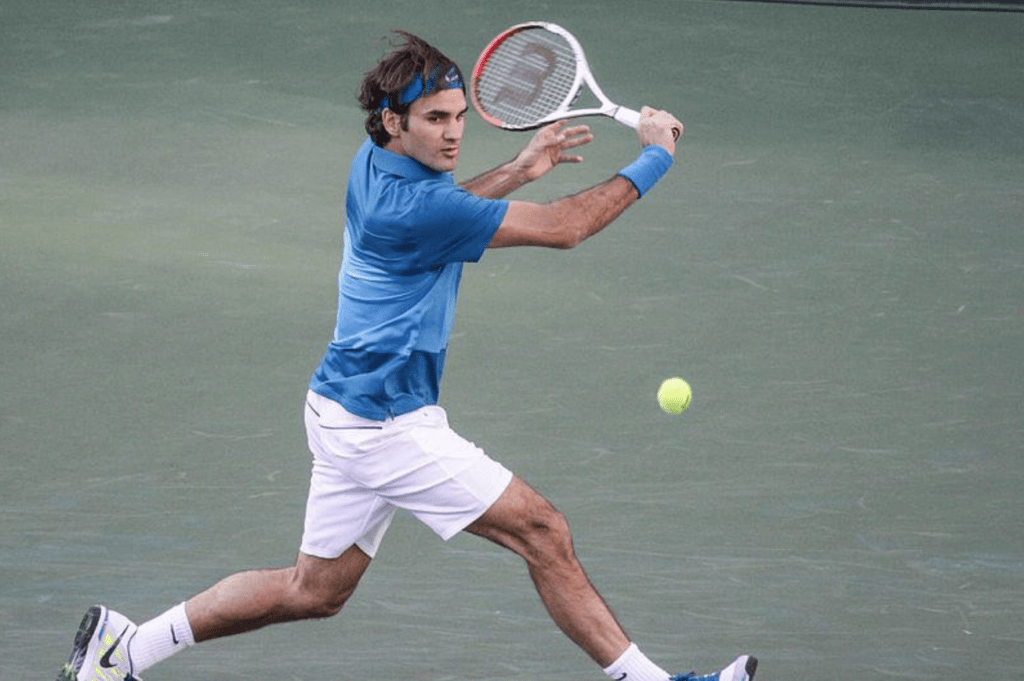 Roger Federer has won a record 20 men's Grand Slam singles titles. Photo by: Mike McCune (flickr).
As the rest of the tennis world is preparing to ramp up for the return of tournament tennis in late July, all with their eyes cast on New York and the Aug. 31 start date for the U.S. Open, the next tennis Grand Slam event, Federer will go from coronavirus lockdown to personal lockdown. He'll be idling on the shelf.
The question when he returns will be how much shelf life does Federer still have as one of the elite stars of men's tennis?
When the 2021 season gets underway, Federer is going be just seven months away from his 40th birthday and will have gone nearly a calendar year without playing a set of tennis where the outcome truly mattered.
Already, he's waged a remarkable battle with Father Time, pinning old age when there were realistic notions and serious concerns that his day was done as a dominant on-court presence.
When Federer won the 2018 Australian Open at the age of 36, his record 20th Grand Slam title, he became the second-oldest men's player to win a tennis Grand Slam tournament. Australia's Ken Rosewall was 37 when he captured the 1972 Australian Open.
Already, the evidence displays that Federer has endured as a major presence on the tennis court long past the traditional best before date generally expires on the sport's superstars.
Andre Agassi was 32 when he won his final Grand Slam title. Arthur Ashe, Rod Laver, Jimmy Connors and Pete Sampras were all 31 when they captured their farewell Grand Slam crown.
A Tough Road Back
Missing virtually an entire year through injury will dramatically impact Federer's world ranking. That figures to make his road back to the top an even steeper climb.
"I'm not going to write him off, but this is concerning," tennis analyst and former pro player Brad Gilbert told ESPN. "Thirty-nine ain't what it used to be, that's for sure.
"But if tennis gets going again, he'll probably be unseeded for the Australian Open 2021 because he played so little early this year. And that could mean trouble."
Federer Has Battled Back Before
Federer suffered a torn meniscus in his knee early in 2016, an injury that sidelined him for two months. Early into his comeback, he suffered a back injury.
For a time, Federer tried to play through the pain but he was forced to withdraw from the French Open. Returning a second time, he re-injured his knee at Wimbledon.
Only July 26, 2016, Federer announced he was taking the remainder of the season off to recover from his ailments.
He triumphantly returned to win the 2017 Australian Open as the 17th-seeded player. Federer followed up with a victory at Wimbledon and in 2018, successfully defended his Australian Open title.
That's the last time Federer won a major. He's gone 0-for-7 in Grand Slam events since, reaching just one final.
If Federer is to bounce back yet again, it will be entirely due to personal pride, motivation, and determination. His legacy in the game is firmly established. And wealth clearly isn't an issue.
It was recently revealed by Forbes Magazine that Federer is the richest athlete in the world. Forbes reported that the Swiss star earned a total of $106.3 million over the past year. He's the first tennis player to reach No. 1 on Forbes' world's 100 highest-paid athletes list.
Approximately $100 million of that income stems from promotional endorsements. That's the richest endorsement portfolio of any athlete on the planet.