It has not only been high-quality tennis, but also some impressive upsets at the US Open so far. Last night Alcaraz defeated Tsitsipas and Tiafoe beat Rublev two marathon matches.
Have you been watching the US Open? Sadly, I haven't been able to do daily updates, but I'm following it as closely as time (and the time zone) allows. Alcaraz has shown himself to the wider tennis audience on the biggest stages with an impressive performance, defeating Tsitsipas in five tough sets: 6-3, 4-6, 7-6(2), 0-6, 7-6(5). This makes Alcaraz the youngest player to reach the fourth round at a major since 1992.
And it's not like Tsitsipas played badly. He was striking the ball well and just had a few lapses of concentration, while Alcaraz fought with youthful determination. His backhand is especially impressive and he used it to attack Tsitsipas both cross-court and down the line. It was five sets tennis at its best, back and forth, high-quality, the drama was all in the tennis – not outside it.
"I think without this crowd I would not have the possibility to win this match," Alcaraz said in his on-court interview. "I was down at the start of the fourth set, so thank you to the crowd for pushing me through. It is an incredible feeling for me."
Well done to Alcaraz who next plays Peter Gojowczyk, a qualifier, in the fourth round. It's not a gutsy prediction to say that Alcaraz reaches the quarter-finals. If you're into placing a bet, you can check down a betting app like Parimatch download.
Tiafoe was ready for the challenge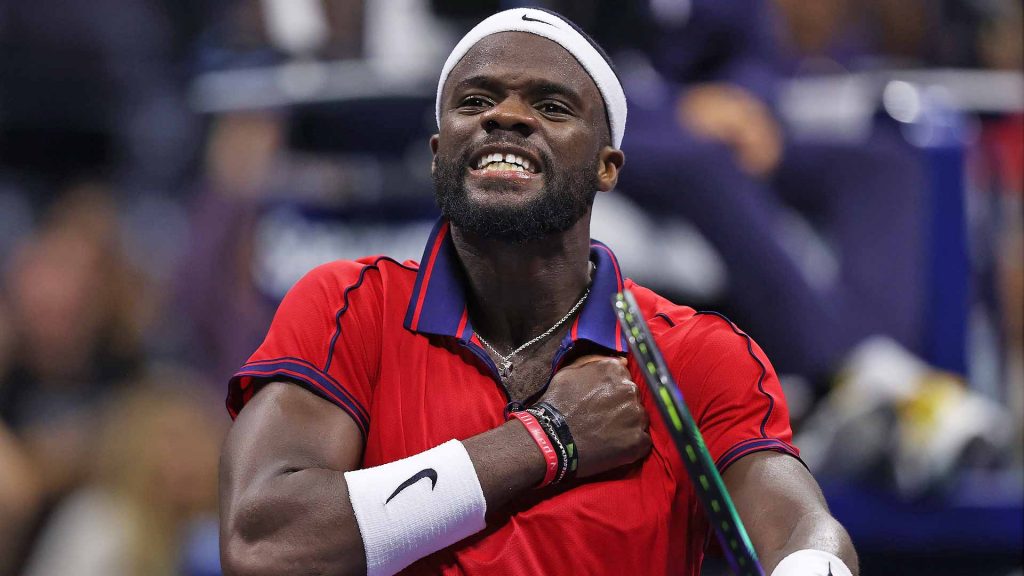 Frances Tiafoe talked a pretty big game ahead of his match against Andrey Rublev. He said he was pumped for the challenge and had been eyeing it ever since the draw came out. An example of refreshing interview honesty. And he showed during his match that he WAS ready for it. Using his clever tennis brain to mix it up enough to trouble Rublev. The final score: 4-6, 6-3, 7-6(6), 4-6, 6-1.
Tiafoe said: "I love these matches. This is why you work. This is why you put the time in, to play the best guys in the world. These are the matches I get up for," Tiafoe said in his on-court interview. "I want these guys. I want to put it on my resumé. I came out today and I was like, 'I'm going to beat him.' I grew up with this guy, I don't fear any of these guys. Let's keep going."
It's clear that Tiafoe needs this kind of match-up and challenge to bring out his best play. The talent is there, but sometimes he looks a bit flat when playing players that he should beat.
Did you watch any of the action?