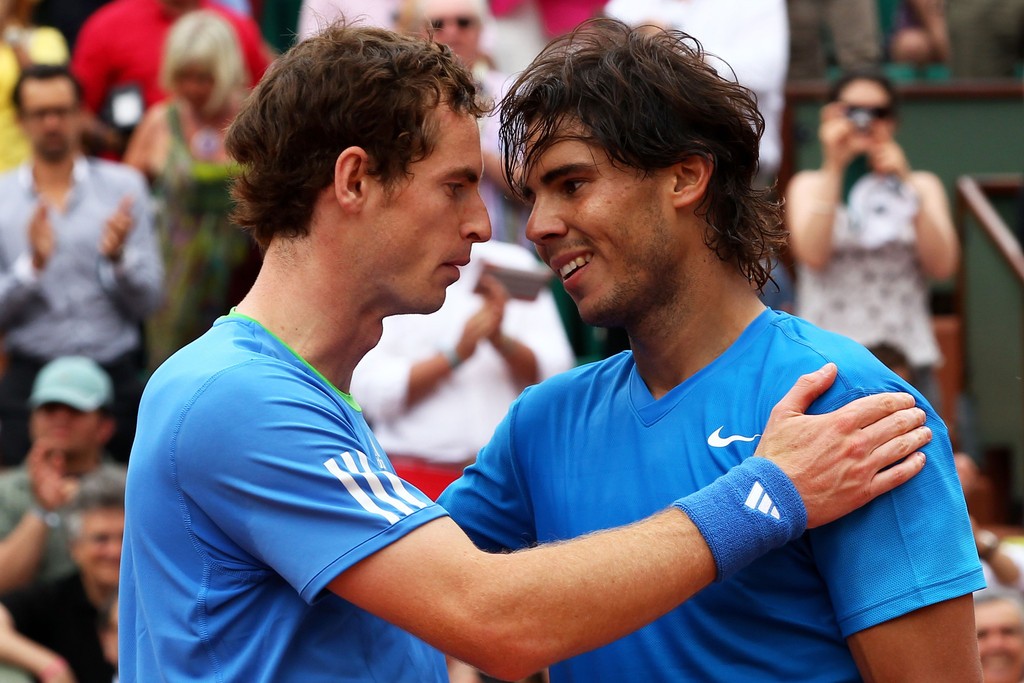 Let's hope the Madrid final doesn't turn into a cuddlefest.
That is the question on most people's minds ahead of the Madrid Masters final. Few would have imagined Andy Murray being on the other side of the net, but he's played the best clay court tennis of his life this season and after his first title in Hamburg, his confidence must be soaring.
I would have picked Nishikori to beat the Scot in the semi-finals, but Murray controlled the proceedings from start to finish, winning with remarkably comfortable numbers, 6-3 6-4. So does this make him a threat for a Nadal who looked to be back close to his best tennis in his 7-6 6-1 win against Berdych yesterday?
No. Nadal has too much game on clay for Murray. I don't see how Murray can outplay Nadal from the baseline on a surface that's the least comfortable for him and the most comfortable for the man from Mallorca. Still, I dearly hope it will be a good match. The crowd and this tennis season, deserves it.
If Nadal beats Murray, I think there's reason for Djokovic to shiver a little and worry about a re-run of the last couple of years. It would be a huge blow to him if he couldn't get the "missing" Roland Garros title on a year where's he so dominant so far.
The final starts in approximately two hours CET. I tune in using Tennis TV (no affiliation).