Roger Federer lost the Montreal final to rising star Alexander Zverev yesterday in a match where the Swiss legend didn't look a hundred percent fit. Is he injured?
If you watched the match yesterday it was hard not to notice Federer's less than perfect movement in the second set. He slapped at balls, went for outrageous winners out of position and rushed his serve. It was obvious that something was bothering him – the question is what?
When asked about his body Federer said: "I had a bit of muscle pain, aches and pains here and there, just because it's back on the match courts, on the hard courts. After vacation and practice, it's always a bit of a shock for the body. I'll see how I feel after five days of playing, if I'm ready to play in Cincy next week or not," he said. "I felt all right all week."
Calling Roger Federer a liar is not right, but I think he's bending the truth a little bit here. He wasn't moving a hundred percent all week and his performance was quite a contrast to his play on the grass courts in Halle and Wimbledon. Hardcourts do put more strain on the body, but you can't but get the feeling that the lower back injury he sometimes struggles with has been back to visit him.
Despite not playing at his best level, Federer reached the final and lost to a player deserving of both praise and more titles: Alexander Zverev. But the tennis world will await Federer's decision to play Cincinnati or not. My personal take on this is that he will wait and rest his body for US Open and we can only hope that he will be back fully fit to fight for his third grand slam title of the year there.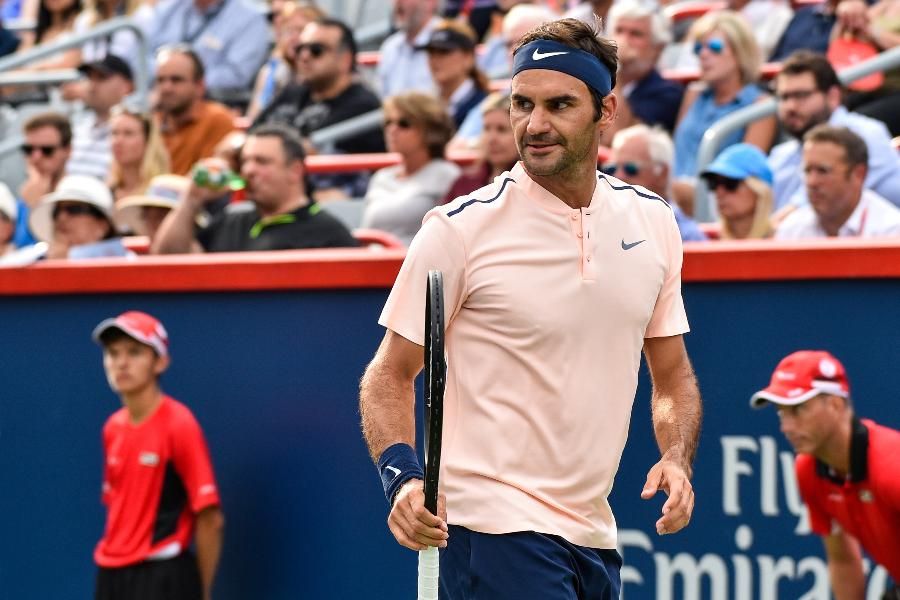 Federer's likely injury is another reminder that the game of tennis is becoming increasingly physical. Last year both Federer and Nadal took timeouts for months. This year Djokovic and Wawrinka are doing the same and Murray has been injured back and forth for a large part of the year. And this is only mentioning the top 5 players. If you look at other players on the ATP tour you'll see that injuries are becoming an increasing issue for professional tennis players.
Why? Well, there are a lot of things that have changed in the last ten years or so. Tennis has become more physical. Players are stronger, fitter and the game is faster. Racquet and string technology has also changed to make balls bounce up higher (players also hit with more top spin), making the contact point up at shoulder level and above. Players hit far harder and with more spin than ever before, making the game arguably more exciting to watch, but also tallying up the number of injuries in a year.
Playing such as physical sport pretty much all through the year will take its toll on the body and we're seeing it more and more, year after year. The question is what we can do to change this? Increase the off-season to extend the rest players get? Many players have been requesting this for a quite a while, but the tennis hungry crowd craves tennis to watch, tournament organizers have tickets to sell and the ATP want to increase and build the interest around the sport. But with the increasing injuries of top players, you would think that the ATP needs to act on either scheduling, finding restrictions in the tennis equipment or finding some other creative solution to reduce the strain on the players' bodies.
What do you think should be done about the increasing number of injuries on the ATP tour? Or is this just something that the players need to content with and manage on their own by sensible scheduling and training? Please comment below.