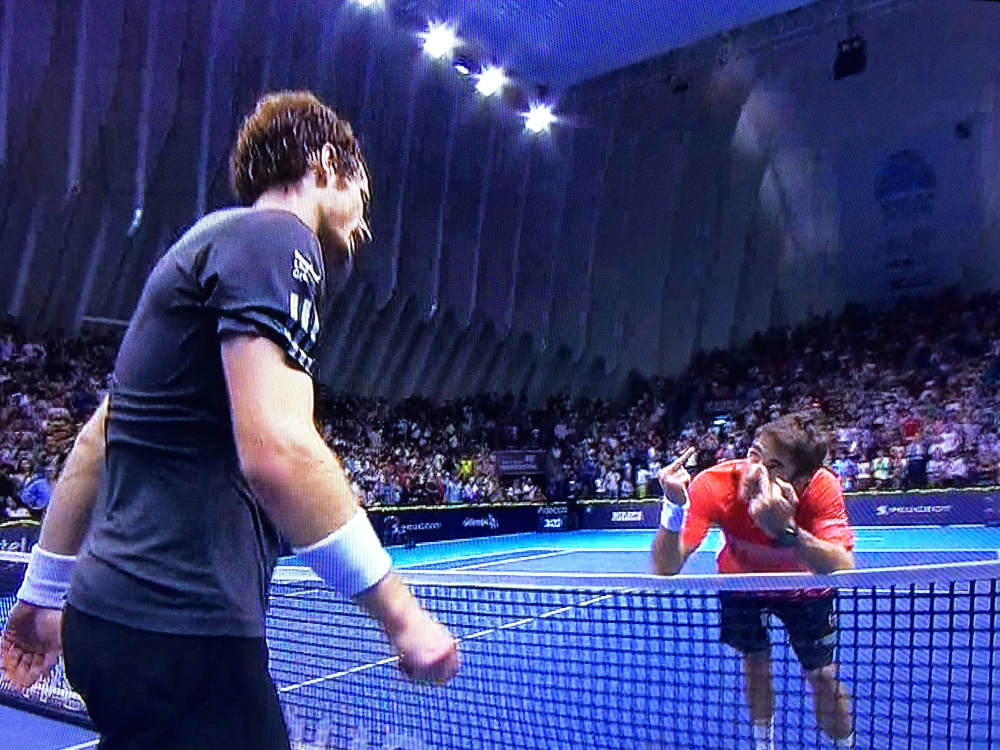 Valencia, Spain.
After almost three and a half hours of tennis, Murray had saved five match points for the second time this year against Tommy Robredo (previously in Shenzhen final in September). So you could understand Robredo's frustration (which was humorous, but I'm sure he hates Murray a little bit too) in the already famous image.
I'm impressed by both guys. Shame for Robredo, but nice for Murray who's now almost guaranteed a place in the ATP World Tour Finals in London.
As a sidenote, Federer's victory in Basel was a lot easier. He beat Goffin 6-2 6-2 for his sixth Basel title and is closing in on the #1 spot.
And with that we head into Paris tomorrow!