Rafa Nadal is not happy with the French Open balls. He talked about the colder weather and the slower balls in a press conference yesterday.
Rafa Nadal is the undisputed King of Clay with his 12 French Open titles. And when he's disturbed about something, usually people listen. In a press conference yesterday we got to know that Nadal is not happy with the French Open balls. This year Wilson is the ball sponsor and the balls are slower and supposed to last longer. Coupled with the colder weather (September instead of May), this creates quite tough conditions for the players.
"I had a lot of success on this surface but the situation is special and the conditions now are the toughest ever for me here probably […] the conditions are very tough, the weather is so so cold.
It's not the right balls to play on clay courts. The organization needs to take a look at this in the future as it's dangerous for the elbows and shoulders of the players."
Babolat has been the ball sponsor for many years at the French Open, but when the contract ended, Wilson stepped in. So this is a new situation.  Rafa is not alone in his complaints, Dominic Thiem has also voiced an issue with the slower balls.
"The Babolat were actually my favorite balls, they were nice and fast, perfect for my game, perfect for Nadal's game too. The new balls will be slower, more open. That will certainly change the results a bit."
Is it a coincidence that two Babolat-sponsored players complain about the new Wilson balls? Maybe not. But we have to remember that tennis players are creatures of habit and any change can feel alien to them.
Wilson Roland Garros balls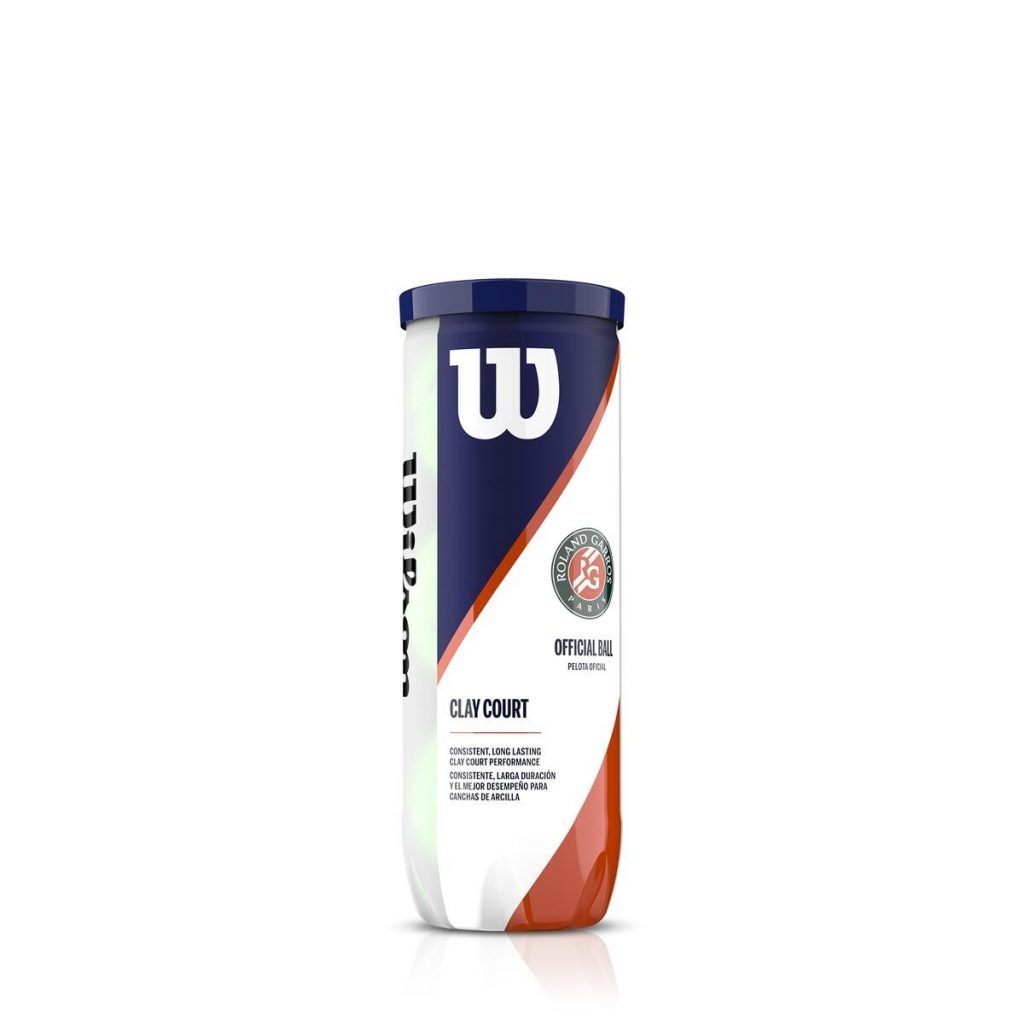 I haven't tried the Wilson Roland Garros balls myself, but it would be interesting to compare them both. This is what Wilson writes about the ball on their official website.
Boasting a core designed for longer rallies and a felt that limits moisture and dirt pick-up for peak consistency during grueling points, the Wilson Roland Garros ball produces performance fit for the zenith of the clay-court season.
Have you tried the Wilson Roland Garros balls
or the Babolat Roland Garros balls? What do you think of them?