There are so many things going on right now, so I decided to collect them into a post called "News from the US Open 2020".
Not "News from the US Open 2020" is that Novak Djokovic won Masters title 600 (or so) when he defeated Milos Raonic in the Cincinnati (New york) final last week. He is, of course, the overwhelming favorite for Grand Slam title 18. To make that even clearer, he breezed through his opening round at the US Open against Damir Dzumhur.
The Professional Tennis Players Association
But like that was not enough, he has also created The Professional Tennis Players Association together with a group of players. This is what it says on the Wiki page:
The PTPA was founded by players who had previously been members of the Association of Tennis Professionals Players Council. Members of the PTPA include Novak Djokovic, the outgoing president of the Council, and Vasek Pospisil, the pair will initially serve as co-presidents of the PTPA for a two-year period. The Association will be governed by a board of trustees of nine members, to be elected annually. Milos Raonic stated his intention to join the group.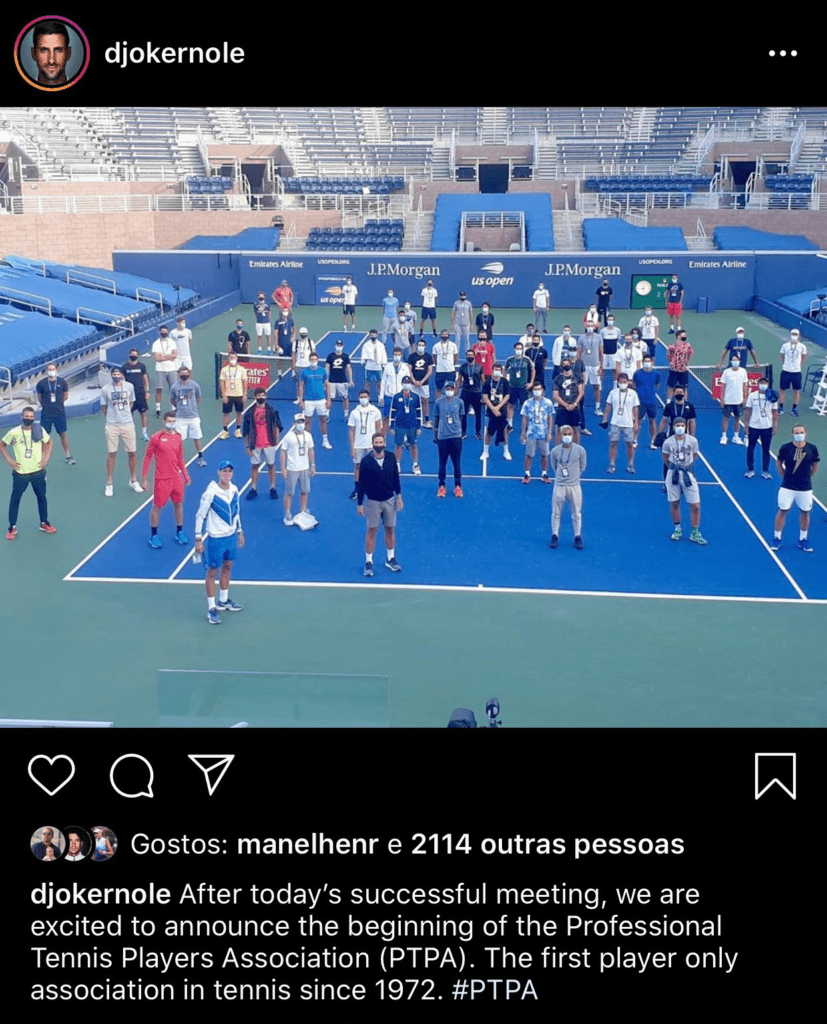 The effort to start an organization outside the ATP has happened a few times before. Most recently by Andy Roddick in 2011. It never seems to gather enough steam or have enough validity from a legal background to be successful though. Perhaps Djokovic has the resilience to pull it off, but it seems like a strange timing amid his effort to become the most successful player of all time.
Federer and Nadal have noted that it's not the time for something like this and would rather have seen more unity between the ATP, WTA, and ITF. Since female players are initially not a part of the PTPA, I wonder if we will ever see the ATP and WTA become one.
What are your thoughts about the PTPA? 
News from the US Open 2020 – Paire Tests Positive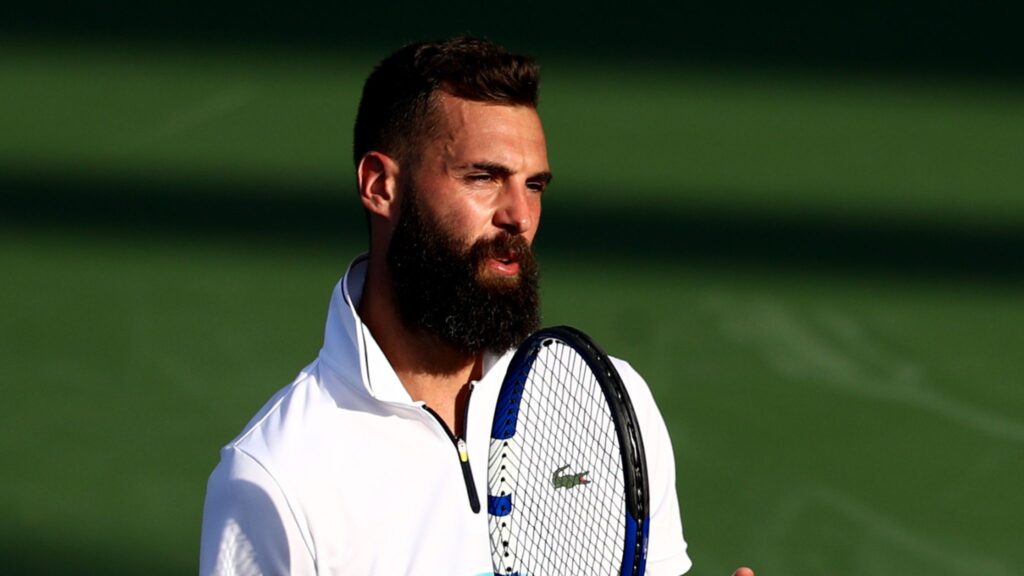 Besides the PTPA, we have also seen the first positive COVID player test inside the US Open Bubble. It is Benoit Paire (who withdrew from his match at the Western and Southern Open) who has tested positive and been eliminated from the tournament.
The issue has been whether all the players that Paire has been in touch with automatically also should be thrown out of the tournament. The decision has been to create a second, smaller and stricter "bubble inside the bubble". There are varying opinions whether that is enough or too much.
I am increasingly more confused about this whole COVID situation and don't know what to think. If you want to more about it, check out this article by Chris Clarey for the New York Times.
Let's talk briefly about results from Round 1
I watched some of the action yesterday. Zverev stumbled for a second against Anderson, but regained composure and prevailed. Tsitsipas was absolutely brilliant in a demolition job against Garcia Lopez. Mini-man Diego Schwartzman was ousted by Cam Norrie in a badly played match that contained 58 breakpoints! (record). Something was definitely bothering Schwartzman in this one – I've never seen him this grumpy.
I'm not a fan of watching big servers like Isner and Opelka play tennis and they were both defeated in the first round. If you want to see the rest of the results, check out the ATP Tour website.
Last but not least, Jack Sock won his first grand slam singles match in quite a while as he defeated Pablo Cuevas in five sets. Maybe his confidence is slowly coming back? It will be interesting to watch!
Today we have Murray, Dimitrov, and Berrettini in action to name a few players. Check out the schedule of play.
Are you watching?