Roger Federer is injured and will not play until the grass court season. He has announced on his Facebook page that it will take months to recover.
The news about Federer's injury came kind of out of the blue. Yes, we knew he was not a hundred percent fit during his Australian Open semi-final against Djokovic, but it was a surprise for many that he needed surgery.
But now his many fans will have to get to terms with not seeing him until the grass court season. This is the message he left on his social media: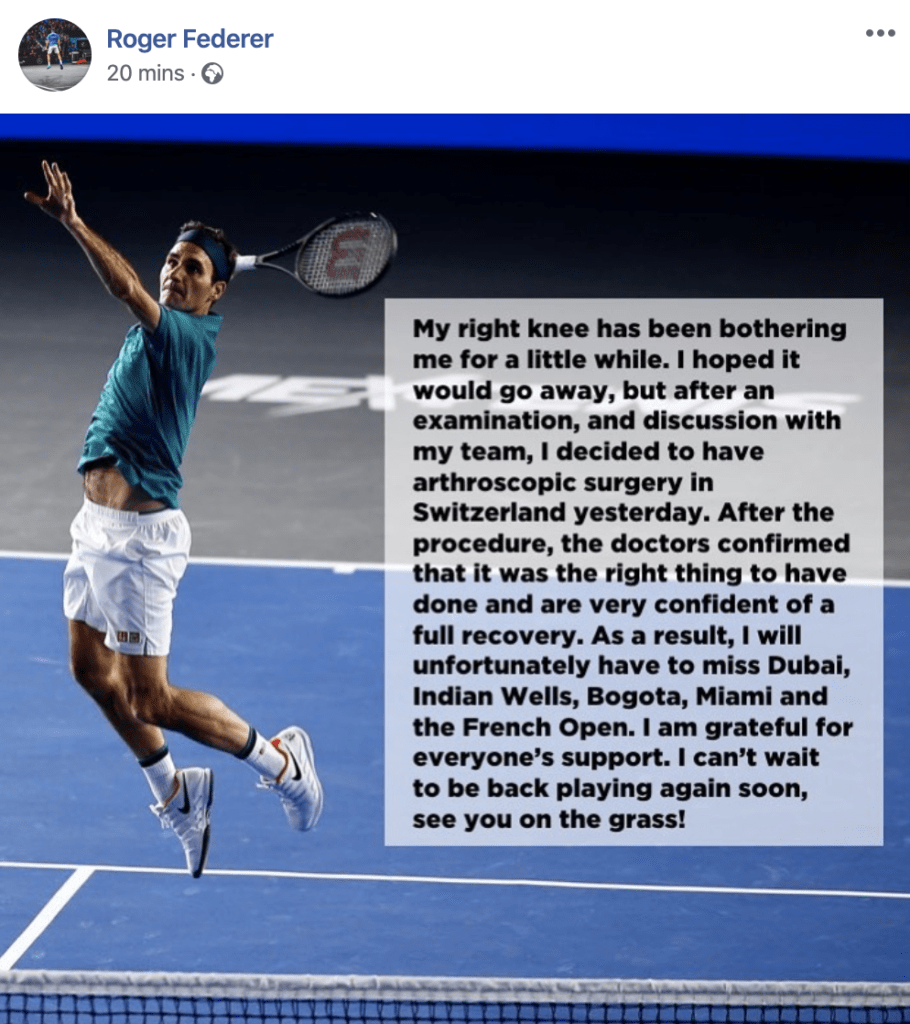 So, no Federer for a few months. A big shame, but it is good that he is looking at the long-term plan and not putting any unnecessary strain on the body. At 38 he needs to be careful with his scheduling, and focus on playing the right events and with proper rest in between. This is just common sense.
Roger Federer is injured, but can he be back to win Wimbledon?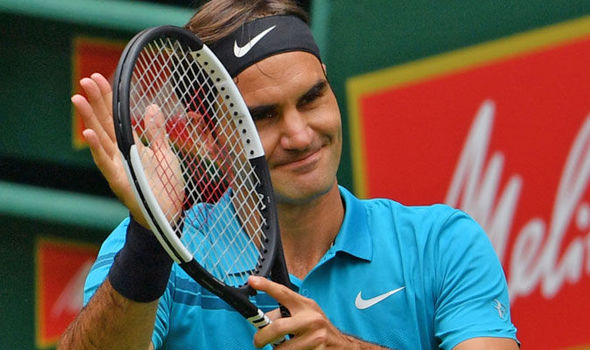 Can a healthy Federer be back to win Wimbledon? Well, he reached the final last year and narrowly missed out on the title after having two match points. And he should be hungry to play after such a long break from tennis. We all know what happened when he came back to the Australian Open 2017, right?
So Federer fans should not be too pessimistic, but it is obviously not great news, knowing we will not see him in Indian Wells and Miami. For the clay court swing, he was only supposed to play the French Open, but stressing his recovery to play a tournament he is unlikely to ever win again seems illogical. And if there is something we know about Roger's scheduling…
What do you think this means for Federer's chances of winning another grand slam? Please comment below.