Roger Federer is starting the grass season 2017 at the Mercedes Cup in Stuttgart and has just had his first practice with old friend and fellow tennis player, Tommy Haas.
Tournament Director Edwin Weindorfer talks in the short film about the extended grass court season and a Roger Federer in good shape and mood, ready to play and get ready for the possibility of a eight Wimbledon title.
Having attended the tournament twice and going there again tomorrow, I must say it is a really nice event where you get close to court and the players. Mercedes Cup has also been good at attracting good names for the tournament: Rafa won in 2015, Federer played 2016 and is again joining in 2017.
Tomas Berdych and Grigor Dimitrov will likely be Federer's toughest competitors this year, but he can face good buddy and practice partner Tommy Haas already in his first match if Haas gets past Pierre Hughes-Herbert in his first match. Not an easy feat to be honest, but I'm sure Haas feels right at home in Stuttgart and on grass.
Below you have the Mercedes Cup draw: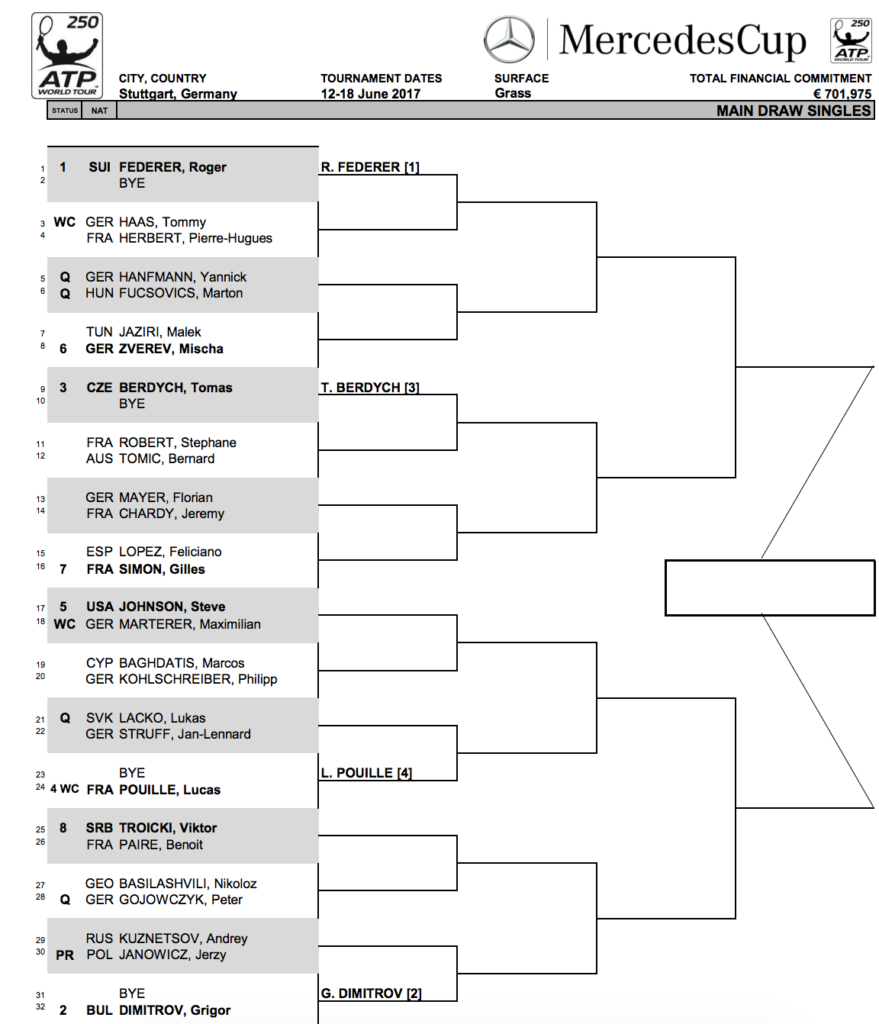 And here is a clip with tournament director Edwin Weindorfer and some footage from Federer's first practice against Tommy Haas:
More stuff to come from Stuttgart on my Instagram, Facebook and YouTube accounts.