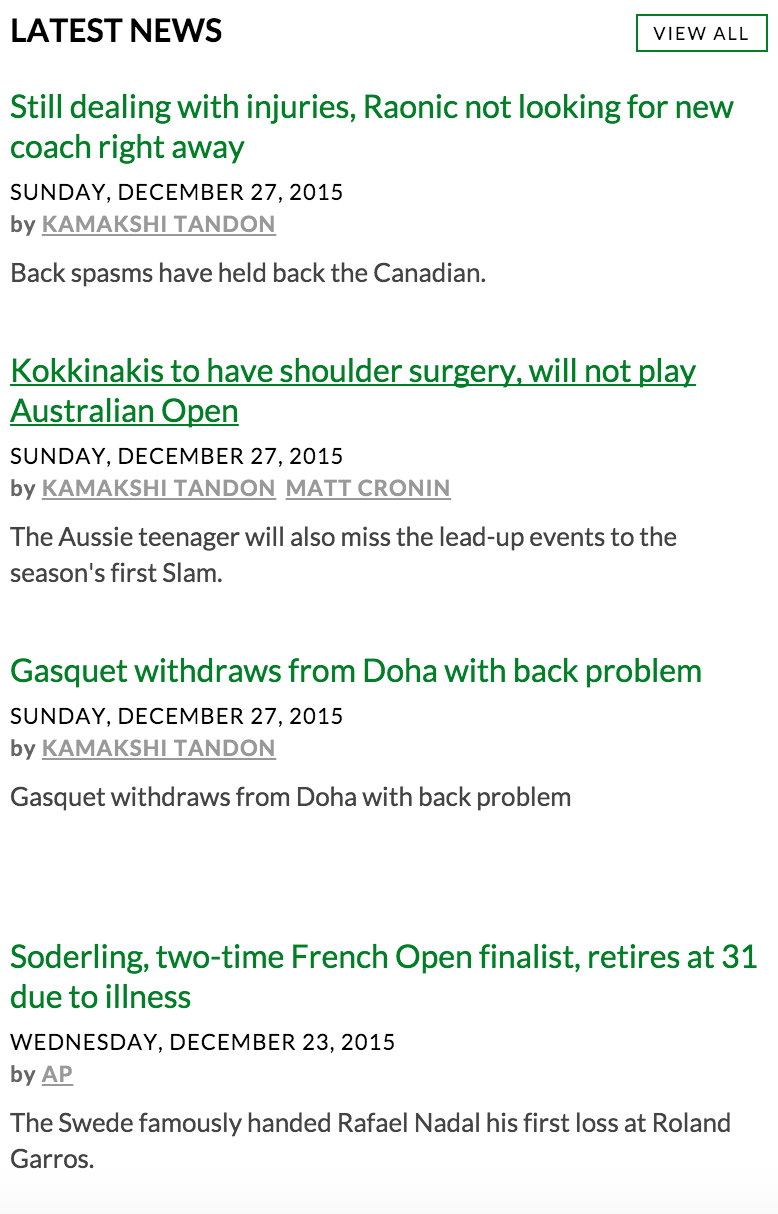 I just did this screenshot on the front page of tennis.com. Injuries, injuries, injuries!
Do they play too much? Are they not fit enough? Is the equipment too harsh? Or is this just something you have to live with as an professional athlete?
I'm myself suffering from a knee injury for a few months now and it's endlessly frustrating not to be able to play without pain. I can't imagine how it must feel when it's your daily bread.
Why do you think players are more injury-prone than ever and what should we do about it?
Please comment here or on Twitter @tennisnerdnet