These two days of results at the ATP Finals in London made me think: "Are we witnessing the changing of the guard?" Is the Next Gen finally here?
Two days ago Dominic Thiem played amazingly well to beat Roger Federer 7-5 7-5. While Federer looked a bit slow with his footwork, Thiem's high-paced and heavy groundstrokes kept coming and Federer couldn't really handle them. It definitely looks like Thiem has become far more confident and dangerous also on faster courts. His next match against Djokovic today will be very interesting to watch.
Yesterday Alexander Zverev continued the theme by beating Nadal for the first time (he was 0-5). Zverev played aggressively, went for his shots and overpowered Nadal. There was no sign of injury from Rafa's side, but he did look like he was slightly out of practice. He usually has to play a lot of tennis to build rhythm and get into a match. The clear sign that Rafa is uncomfortable and not confident is that his shots land short. This made them easy for Zverev to attack. With his massive serve, he could really take charge and bully Nadal.
Two matches that tell a bigger story…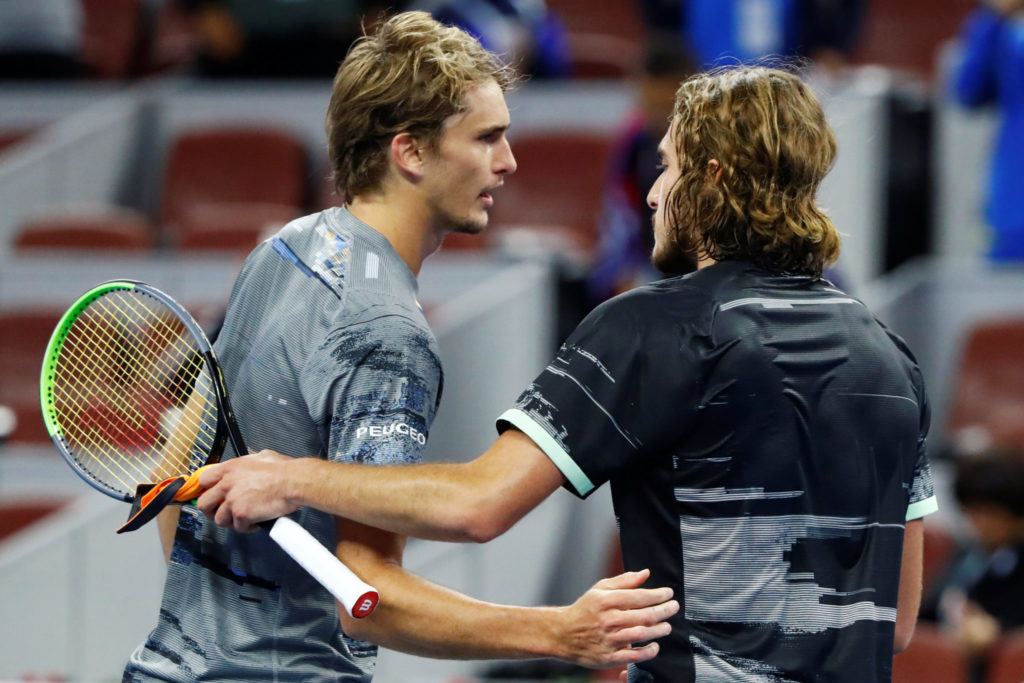 I don't know why, but I feel that these two matches tell a bigger story. Although a tennis match is often an isolated incident, it can also be a small part of a grander theme. I think the theme we are going to see in 2020 is that the other players than Rafa, Roger, Novak, and Andy are ready to win Grand Slams. 2019 was a step in the right direction, with Tsitsipas and Medvedev showing that they're not afraid of the big three, even in the slams. If Zverev gets over his mental issues around the slams, he will definitely be a contender for a title.
The term "the changing of the guard" was applied when Federer beat Sampras in the quarter-finals of Wimbledon 2001. Even though Federer did not win Wimbledon until 2003, this was deemed as a sign of things to come. I think the "next generation" is finally ready to challenge the big three also in the slams and win at least one big title next year. I am a big fan of Federer and Nadal and all they have done for the game, but at some point, the younger players need to step up and start taking over. I think 2020 is the start of this.
What does this mean for Rafa and Roger?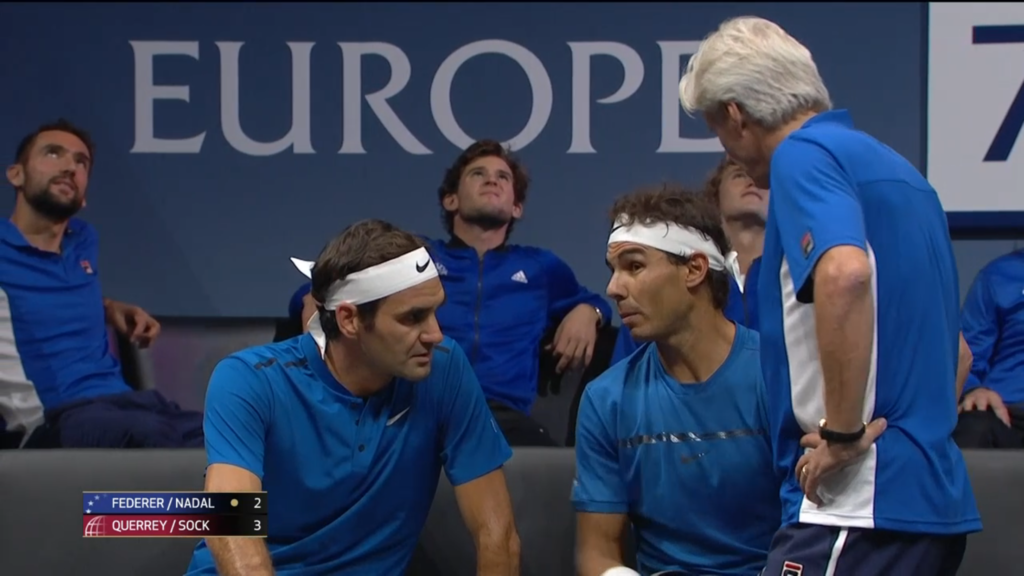 I am a huge fan of Rafa and Roger and the hugely positive impact they have had and keep having on the sport. They are the ambassadors that any sport or brand dreams of. And I think they have at least one more Grand Slam each in them. Why not Rafa with one more Roland Garros title and Federer with one more Wimbledon? I think that is only fair, right? But on hard courts especially the field is starting to get more competitive. Which is a good thing.
This does not mean I forget about Novak. Although I don't admire his game from a visual point of view as much as the Rafa and Roger, his mental strength and tennis playing ability are second to none. He definitely has a few more grand slam titles in him. But will he dominate? I think he is the favorite to win the Australian Open. And likely the favorite to win the US Open too. Can he win both? Yes, of course, but I think it is time we see a new winner of the biggest trophies in tennis next year. And that this will be the start of a shift in men's tennis.
I might be wrong. But I think it is time.
I am curious to hear what you feel about this. Am I hallucinating? Will there be more "big three domination" in 2020 or a more competitive landscape in men's tennis? Please comment below.
Pics: Tennis365.com, Thefanatic.com