Live tennis competitions are on the way back. There will be an exhibition tournament called Bett1 Aces in July already. Thiem, Kyrgios, and Zverev are all confirmed.
Bett1 Aces is a new exhibition tournament for six men and six women in two different locations in Berlin between the 13th and 19th of July. One site is the Steffi-Graf-Stadium. The matches there will be played on grass courts between 13th – 15th July. The other part of the tournament will take place at the Berlin Tempelhof airport between the 17th and 19th of July. 
The tournament will feature a hygiene and protection concept that has been approved by authorities. There will be no spectators, but the tournament will be live-streamed (more information about where and how to watch is yet to be revealed). We will also see the use of new technology such as Hawk-eye live, TV drones, 360-degree viewing angles, electronic line-calling. The tournament and concept are created and run by Emotion Group (Vienna Open, Mercedes Cup, Mallorca Open, etc).
Listen to my podcast with Emotion Group CEO Edwin Weindörfer below, where he among other things mentions Bett1 Aces.
Ps. Bett1 is not a betting company, but sell mattresses and beds! Ds.
Tournament format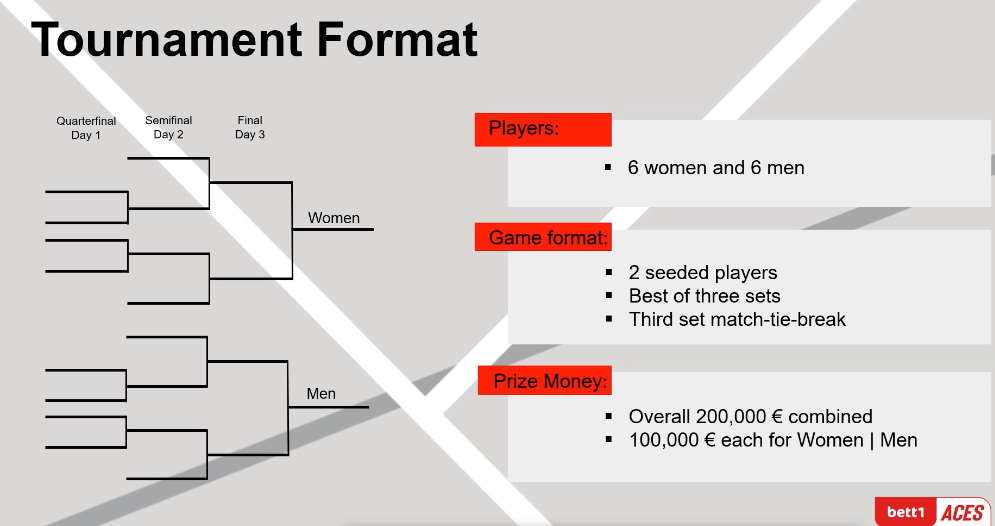 The Bett1 Aces tournament will start with quarterfinals, and each match will consist of three sets, with the third set being a match tie-break. You can see the format in the picture below.
Bett1 Aces Players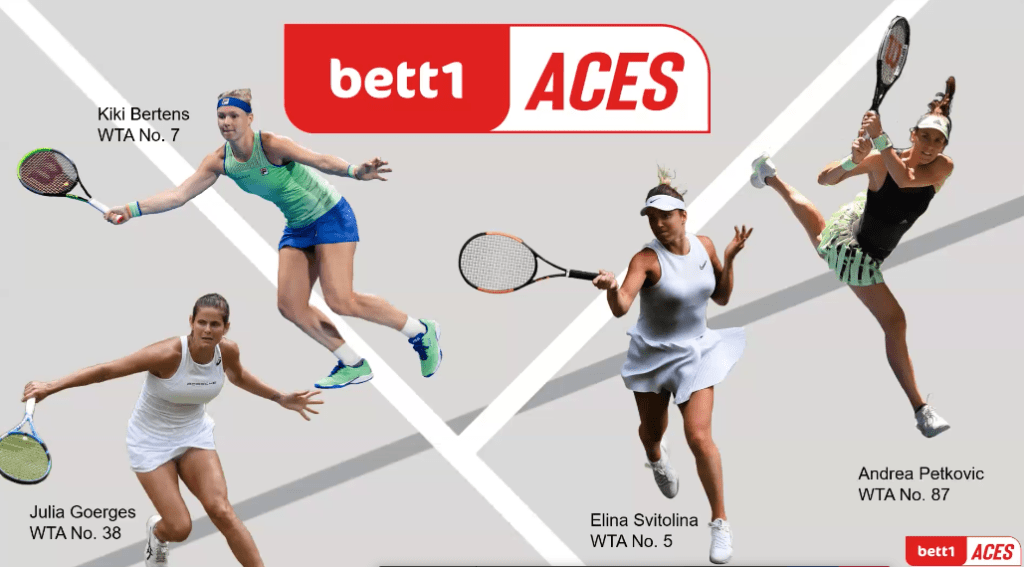 There are four women and men confirmed right now. The women are Kiki Bertens, Julia Goerges, Elina Svitolina, and Andrea Petkovic.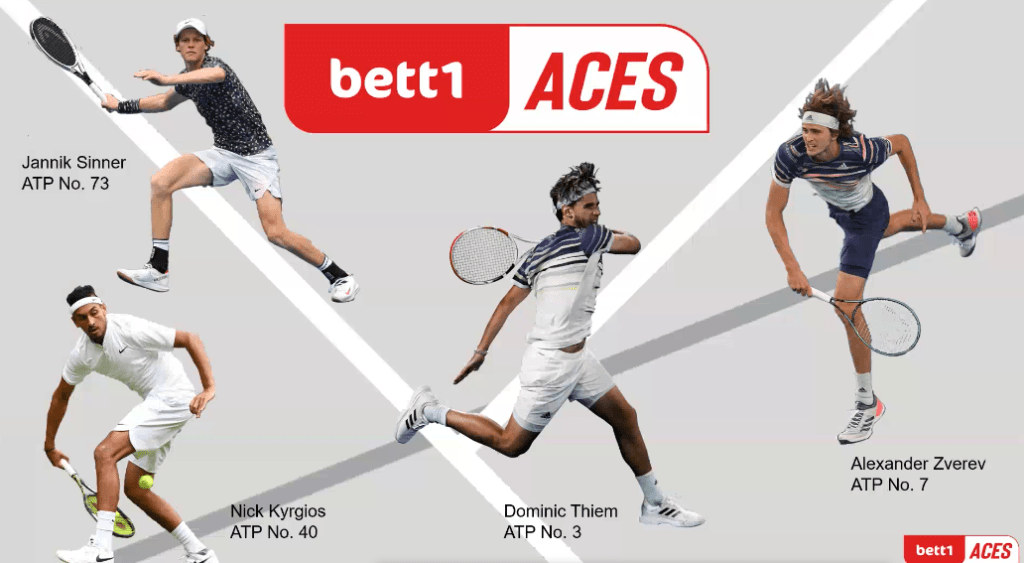 The men are Dominic Thiem, Alexander Zverev, Jannik Sinner and Nick Kyrgios.
A tennis tournament without spectators might sound strange, but I think it will be great to be able to watch competitive tennis again after so many months without it! I also think it is time to see a different style of production. Most tennis tournaments today run a birds-eye view that makes the sport looks slow and somewhat unenticing. Let's hope that Bett1 Aces will show some exciting innovations in that area.
What do you think of the Bett1 Aces concept?