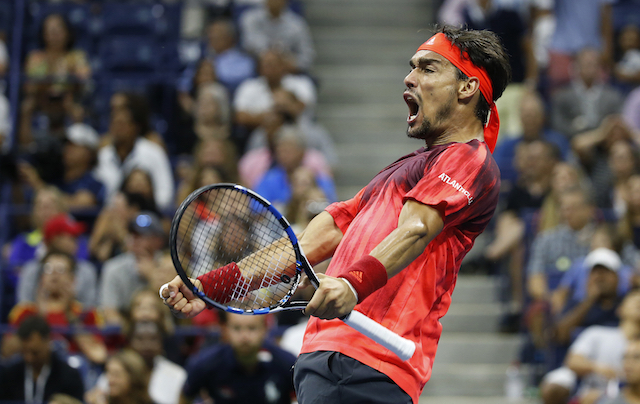 Fabio Fognini surprised us all by becoming the only player so far in history to beat Nadal from two sets down (previously Rafa was 151-0 in matches where he lead by two sets). It was a topsy-turvy affair with lots of breaks, unforced errors and 70 spectacular winners coming out of Fognini's racquet. The scoreline in the end: 3-6 4-6 6-3 6-4 6-4 in Fognini's favour.
Nadal is having a horrible year by his lofty standards, but despite losing after four hours to a guy he had a serious argument with in Hamburg earlier this year, he still signed autographs. A true class act that hopefully can find his confidence again and become a force at the slams. Many were writing down Federer's chances in 2013, but right now he's a force as number two in the world and ready for another slam. Maybe the same scenario could happen for Rafa? Usually true champs find a way to be champs again.
But for now the spotlight is on the Italian rollercoaster Fabio Fognini who always surprises, good and bad. This time it was just spectacular.
How he's going to play in the fourth round? Nobody knows.