Let's have a look at this week in tennis predictions: Halle and Queens. Two of the key tournaments on the road to Wimbledon. Federer is entering the grass court season in Halle as the favorite, while Queens see the return of Del Potro and Wawrinka.
In this week in tennis predictions, Federer is back on the grass after the clay court season and has voiced concerns that he has had less time to prepare for the grass. Previous years he has played the Mercedes Cup in Stuttgart, so going straight from Roland Garros to Halle will be a challenge. As a bonus, he was also given a tough draw (click to see or download the pdf). He is the favorite considering all the success he has had in Halle, but it will be a difficult transition for him.
Other players of note in Halle are Zverev, Khachanov, Coric (2018 winner) and Monfils. Looking at their performance in Stuttgart last week, Zverev, Khachanov, and Monfils all seem unlikely threats to Federer, but new week, new energy. Tsonga and Paire are additional threats to anyone in the draw, but they play each other in the first round so only one threat remains after that round.
This week in tennis predictions: Halle – Federer wins again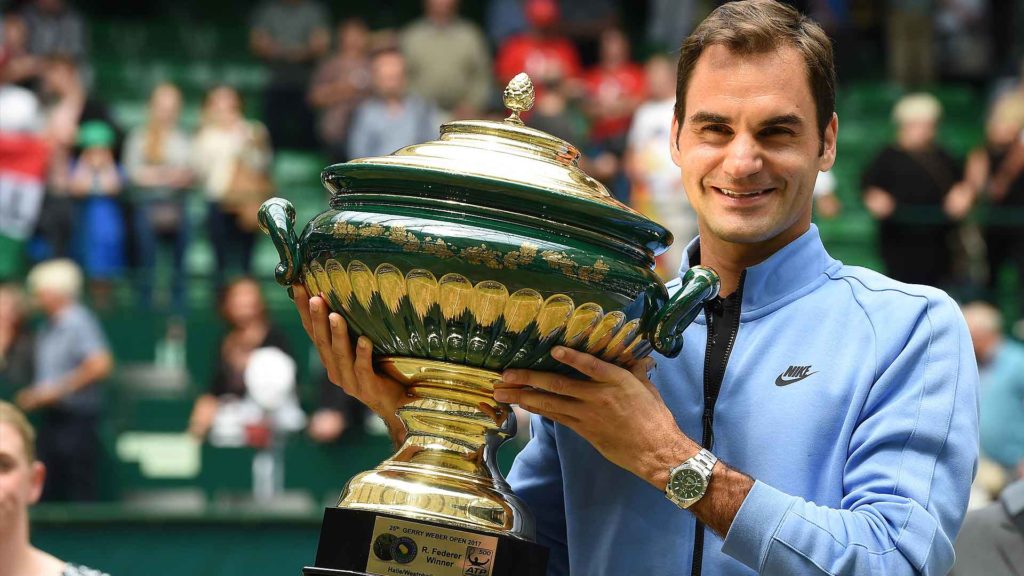 My prediction for Halle is that Federer wins the tournament for the tenth time. He played well in the French Open, looks to be in good shape, loves the grass, loves the tournament and there are not any huge threats when you look at the form of the rest of the players. Sure, Zverev is always dangerous, but this season can not have given him a lot of confidence so far. It is hard to see what will turn it around at this point.
Coric is always dangerous, but I don't see him coming back to defend his title. He did reach the semi-final in Libema Open (Hertogenbosch) last week, but every match was a three-setter so he did not look particularly convincing. I think you need a player with a spectacular run of form to get Federer into a rocky state and looking at the draw, despite it being a difficult one for Roger, it is not clear who can really challenge him on the grass in Halle.
This week in tennis predictions: Queens – Murray plays doubles, Kyrgios wins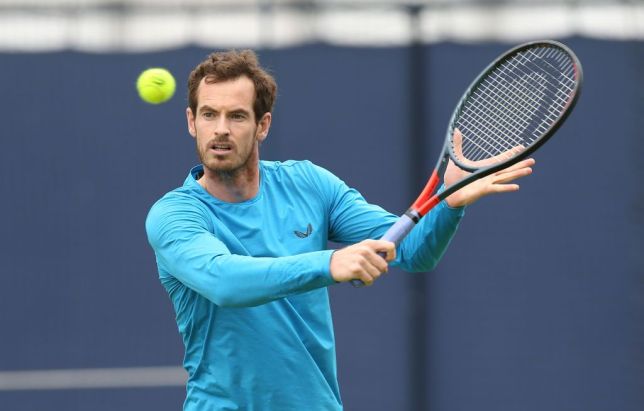 That Andy Murray will return to the tennis court for the Queens doubles tournament is not a prediction – it is a fact. It will be fun to see what he can achieve together with his mothers crush, Feliciano Lopez. Andy should be hungry to play tennis and together they should be a definite threat for the doubles title.
Looking at the singles draw of Noventi Open, Queens, it sure is a tougher tournament to predict than Halle. The top seeds: Tsitsipas, Anderson, Del Potro, Medvedev, Cilic, Raonic, Wawrinka, and Auger-Aliassime could all win the tournament. Outside those guys, we have Kyrgios, who can beat anyone, (including himself) and Mannarino who won his first tournament at Libema Open and loves the surface. It will be very interesting to see how Tsitsipas will handle this grass court season. His game is versatile enough for it for sure.
I have a hard time picking a winner here. Raonic is always good on grass, but not sure his body will hold up as he had a walkover in the Stuttgart semi-finals. So I am going out on a limb to say that Kyrgios comes from "nowhere" and wins the tournament, similar to what he did in Acapulco earlier this year. I think that would be quite an interesting outcome since he is probably completely outside most people's predictions and thoughts.
Now I am keen to hear yours!
Pics: Getty Images, Tennis World USA.
Get more information about these tournaments on the ATP Tour official website.