Wimbledon is over for this year and I'm sure the home crowd is elated that Andy Murray won his second title and his third grand slam, again creating the feeling of the big four (edging Stan Wawrinka by one slam). Murray won a match that was never in doubt: 6-4 7-6 7-6.
I predicted Murray as a winner from the start, but many of my other predictions were so-so to be honest. One disappointment for a long-time Federer fan was the way he lost to Milos Raonic in the semi-finals. Being 2-1 sets up and a getting opportunities on the serve and then throwing away a 40-0 lead serving at 5-6 in the fourth set, was extremely uncharacteristic for Federer. And he didn't pretend otherwise in the press conference where he several time pointed out how much the loss hurt him worse than many before.
Obviously you shouldn't play down how impressive Raonic was in those key moments. He kept his cool and held serve by playing aggressively and believing in himself. It wasn't enough to beat an in-form Murray in the final, but with two semi-finals I truly believe that the Canadian will win Wimbledon at least once.
Summing up my Wimbledon predictions of 2016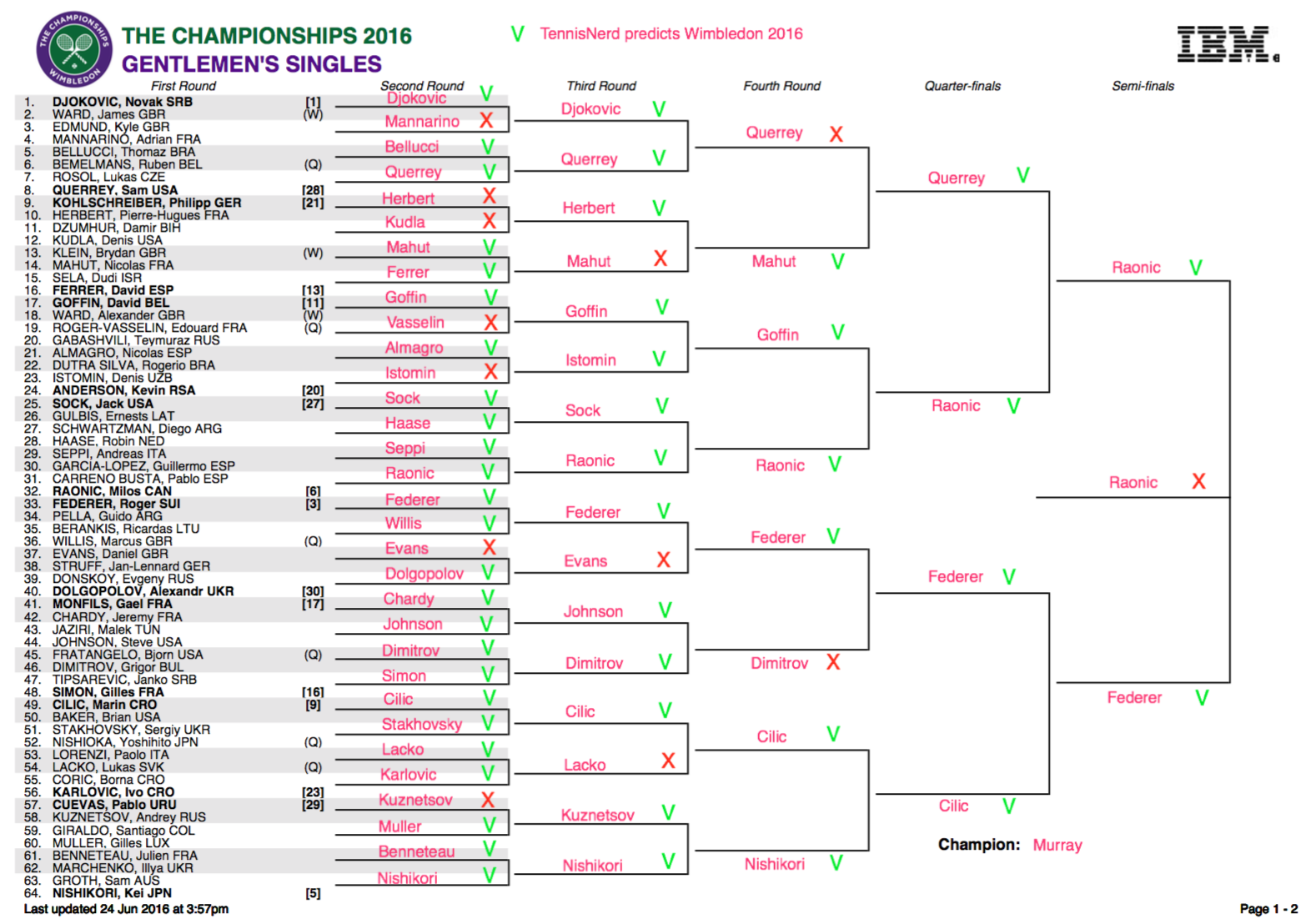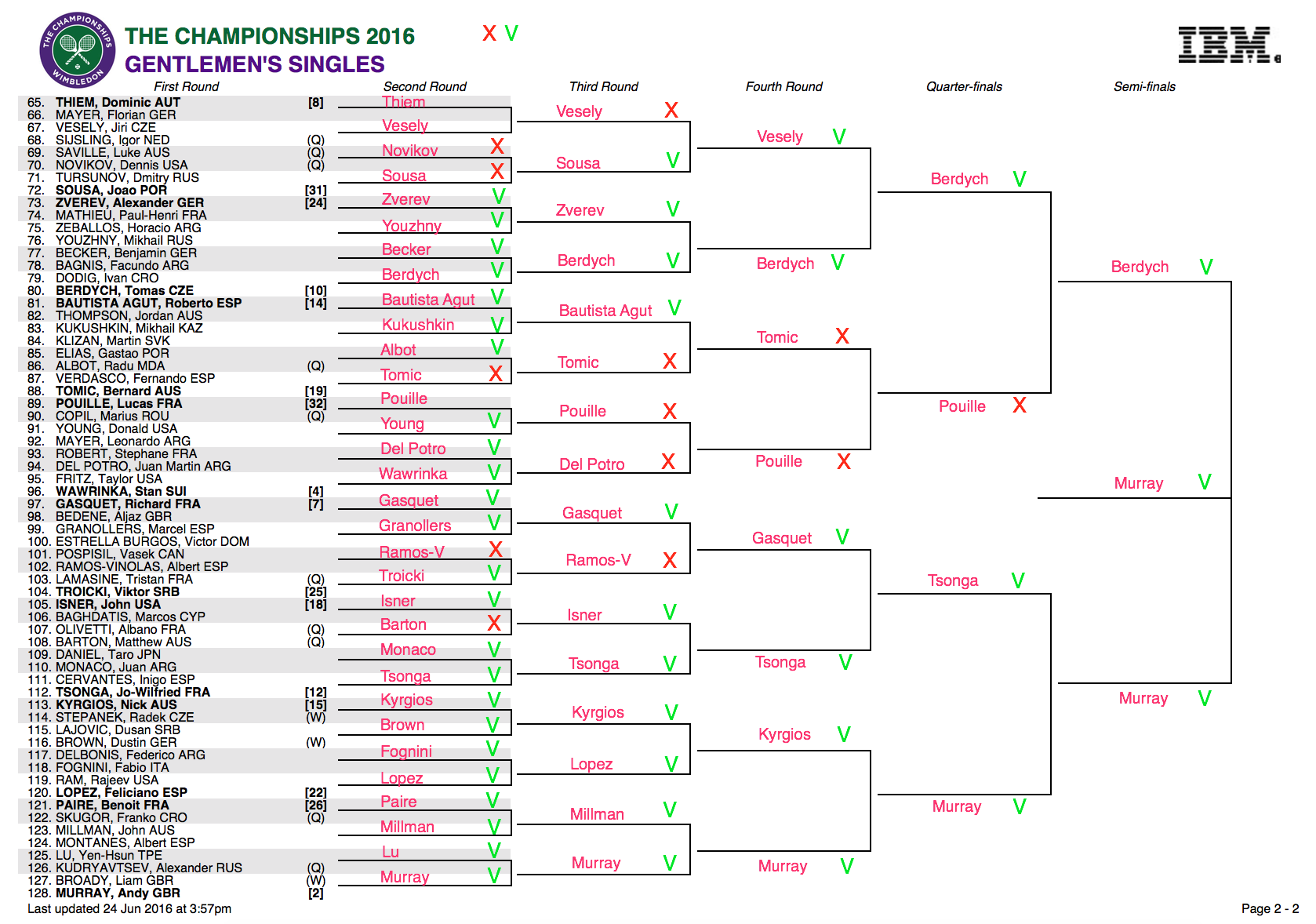 My results were surprisingly good (to me) in the end. Out of 127 matches, I got a 100 correct which rounded of is 79% of the matches.