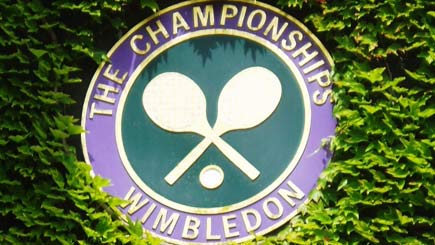 I have approximately three minutes for this post so here's the lowdown on day 3 of Wimbledon.
Cilic breathed a sigh of relief when Berankis double-faulted on match point at 5-6 15-40 in the 5th set.
Haas looked out of steam after 0-6 2-6 against Raonic but came back to make it competitive. Still lost in four though.
Dimitrov looked the best he has in a LONG time, beating Johnson in 3. (No, he wasn't "beating his johnson").
Verdasco impressed with his fighting abilities in winning another five-setter. This time against Austrian wunderkind Thiem.
Nishikori is injured again so Giraldo moves on. Shame for the Japanese top 5 player.
Nieminen played his last match in Wimbledon. Lost to Djokovic in three sets.
Wawrinka is playing well. Beat rejuvenated old-timer Estrella Burgos in straight sets.
Gasquet lost only six games against De Schepper.
Baghdatis fought back from two sets down to win in five against Millman. Revival for him?
Crowd-fave Kyrgios is still in it after a solid win against Monaco.
Besides that the following took place @wimbledon:
A ball-kid collapsed due to the heat (in London!). He's okay now.
Centre court had a small fire in the maintenance room.
A big tree fell down outside the grounds.
More action to come tomorrow!