Dennis Timar continues his road to becoming a Padelnerd. This is part 3 of "Getting started in padel". Have you tried this sport?
You can read previous parts of Dennis' journey of getting started in padel:
Getting started in padel
So, we left off with me saying that back home, I will play a different level of padel and see how much I still have to learn. Boy, how right I was. Those guys can properly play this game. It wasn't like I was horrific compared to them, but they played proper "power padel".
One guy who was a talented tennis player, now became hooked on padel can hit the 'bandeja,' and the 'bajada' as well as the other tennis-related shots, which I guess do have a Spanish synonym, but I don't want to be that fancy.
The different shots in padel
The 'bandeja' is one of those strange smashes where you cut the ball and jump sideways.
The 'bajada' is a strong shot from the back wall when you want to surprise the opposition at the net.
I can tell you that both shots are pretty hard to master unless you are taking lessons or practicing them.
Well, the guy mastered both. He is a considerable talent in padel as well. Although we were against two excellent players (one is the first secretary of the Hungarian Padel Federation, and the other has a live ATP point), we had a chance with him. We didn't win a set, but we were close to it.
What I noticed is that all the conditions were quicker. The court was faster, the ball was speedy, and the opposition was better than anyone I played against in the UK.
Testing padel bats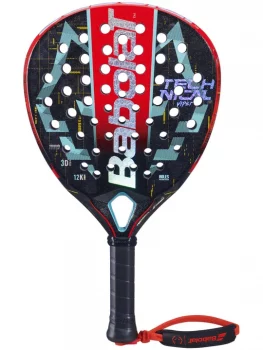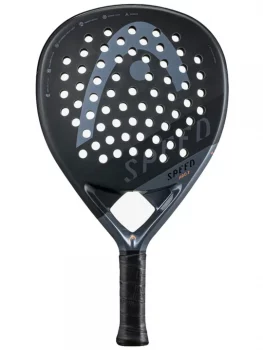 I am now giving a thorough, long test period for the Babolat bat (the Babolat Technical Viper Juan Lebron, which I received from Tennis Warehouse Europe / Total Padel), and so far loving it.
The Head Speed Pro X is just too heavy. Has its great characteristics, but I might not be built for it.
I am delivering a video review on the two bats and some comparisons of the cheaper bats for enthusiasts who are in the same shoes as me. That will be published soon.
Where to go from here?
I am finding different nuances which do make a difference. For example, while recording our games, I realized that I was dropping my left arm, not holding the racket. I don't even know why I am doing that, but now that I am paying attention, there is little help with the takebacks, making it easier to maneuver and hit more solid shots with much more power.
Also, getting a feel for the back wall is an art. The lobs are great, my smash is up with the better ones, it is still the movement, and the patience is still lacking.
One thing is for sure: wherever I go and play, everyone falls in love with the sport. As I am involved in loads of tennis groups and discussions, it is unreal to see the growth it produces in the UK, but that is the case with squash players. In Hungary it is already one step ahead. Or at least it is easier to say in the capital, Budapest.
But now Bristol has also really kicked up a gear, but that 'hurrah' could be felt everywhere around, so if you haven't yet tried padel, do play it now. You will not regret it.
There is a new complex opening, and my tennis club is building two courts just in time for the good weather to arrive.
What to look forward to
There is a lot of good content coming up, along with product reviews, so stay tuned for that.
There are great channels for learning the small things in padel, but getting good recommendations on padel bats is rare.
Please do reach out if you would like to read about any specific topic within the fastest-growing sport in the world.