This is perhaps not what you want to see on a site called Tennisnerd. But in my recent trip to Marbella I played padel for the first time.
I played padel for the first time thanks to Irakli from the brand Nordic Dots, I had the chance to test a few of their padel racquets and do an hour of singles padel. I know padel is mainly played in the doubles format, but it gave me an idea of the sport and how padel racquets differ. In many parts of Europe, padel is becoming increasingly popular. Tennis Warehouse Europe has even started to sell padel racquets.
What is padel?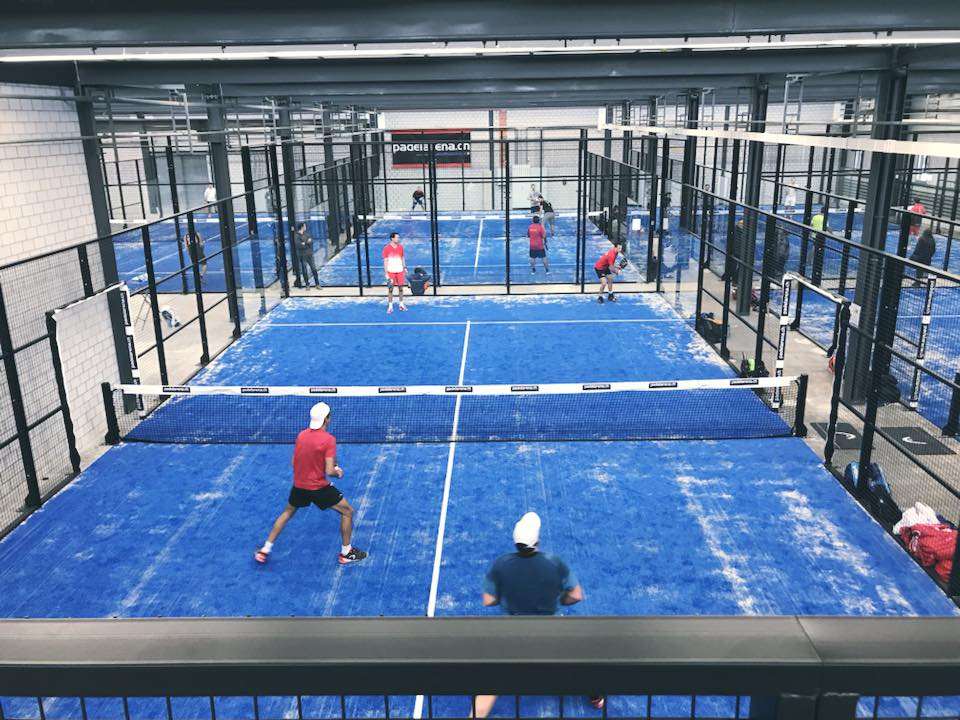 Padel is what happens when doubles tennis and squash has a baby. You play in a glass cage and you can let the ball bounce and hit the back wall before you hit it. That is what I struggled with the most. Otherwise, my slice and volley skills from tennis made padel pretty easy to get the hang of. But I guess it might be a completely different animal if you play doubles and need to communicate with your partner.
You can read about the rules and the court on this Wikipedia page about padel. You can also read my post "What is padel tennis?"
What does a padel racquet consist of?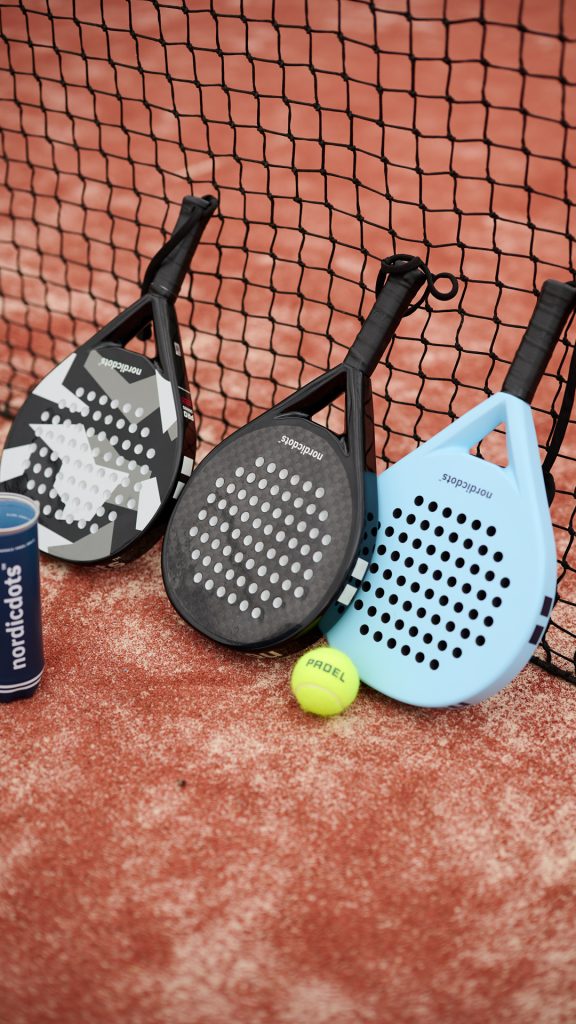 The racquets are made of carbon and are perforated. The stiffness and the placing and the number of holes makes a difference in terms of feel, power and aerodynamics. There are also different molds to consider.
A padel racquet has no strings, which simplifies things, but you will need to replace the racquet every 12-18 months on average as the carbon breaks down.
Padel racquets are quite expensive. If I randomly choose the HEAD Delta Pro on the Tennis Warehouse Europe website, it's €279.90. But then again, you have the option to go for a Bullpadel K2 Power for example, with the retail price at €79.90
Padel racquet specs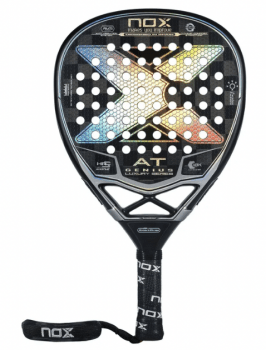 The specs are listed similar to tennis racquets. Let's take the Nox AT Genius Attack 22 as an example.
Weight: 360 – 375 Grams
Head Shape: Diamond
Balance: High
Beam: 38mm
Core Composition: HR3 EVA
Frame Composition: 100% Carbon
Surface Composition: Carbon 18k
Ability Level: Advanced
Technologies:

HR3 Core: rubber at core that decreases the racket's face deformation at impact for added power

Carbon 18k Surface: carbon fibers providing maximal stiffness without compromising the weight of the racket
Carbon Frame: provides the racket greater rigidity and durability
Anti Vibration System: protects your arm with shock absorptions
Rough Surface: provides access to spin
Oversize Grip: a longer racket handle for better maneuverability
SmartStrap: allow you to change the safety cord of your padel racket in a quick and easy way
Padel vs Tennis
In Europe, we see many tennis players moving over to padel. Why?
There are several reasons.
Padel is a very hyped-up sport at the moment and the doubles format makes it more social than singles tennis. It's also easier to play. Players can get started quickly, which makes the player pool larger.
I've been frustrated with the growth of the sport in a way that it has removed tennis courts in both Malta and Sweden in favour for padel. I love that people exercise and racquet sports is a great way to do so, but tennis has my heart, so I don't enjoy when tennis courts disappear.
I must say that the brief experience I had was fun and I can see myself playing again. But the sensation and sound of the racquet hitting the ball is quite unpleasant compared to tennis. And I don't see the same variety and strategy in padel as there is in tennis. Another thing is that finding four players to play with makes scheduling matches much more difficult.
Summary
Padel seems like a lot of fun and I enjoy the social element. It won't compete with tennis for me, but I can understand why people like it. If I want to have some fun with friends in a sporting environment, padel will work better than tennis, but when it comes to the depth of the sport, there is no contest for me.
Have you played padel? What do you think of it?