The relatively new sport padel tennis is taking the world by storm. It looks like a mix of squash and tennis. But what is padel tennis?
Padel tennis is growing every year. You have probably seen the courts. The size is a third of a tennis court and the walls are made of glass. The ball can bounce on any wall but can only hit the ground once before being returned. Similar to tennis.
The padel racquet is short, stringless but with holes on the surface. You use a low compression tennis ball and always serve underarm (Kyrgios might like it!). Shots are played either before or after the ball bounces off the surrounding glass walls, adding a unique dimension to the sport over conventional tennis.
Have you tried padel tennis?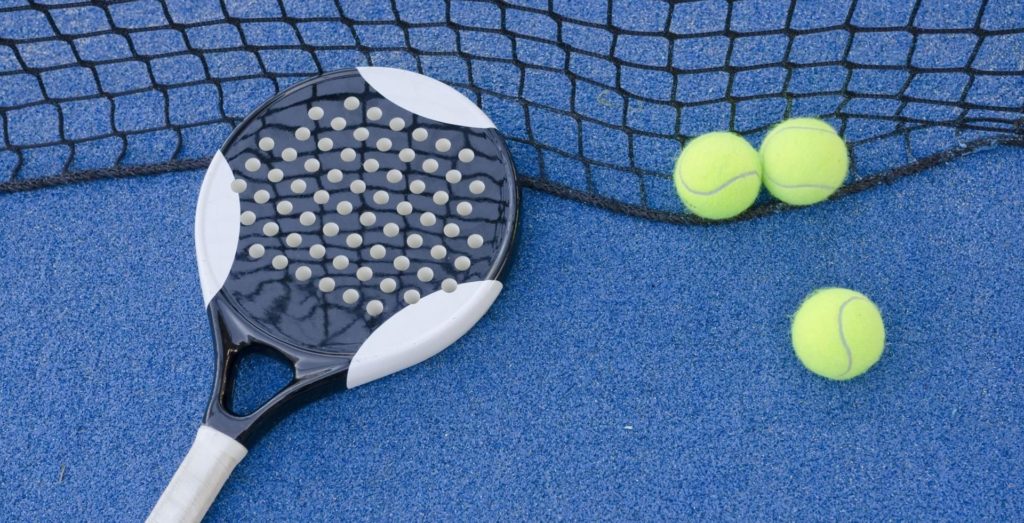 Confession: I have not tried padel tennis myself. I want to of course, but tennis has a special place in my heart and will take priority. But many of my tennis playing friends rave about it. Especially some of those guys that were really good tennis players but never made it to the pro tour. It sure looks like a lot of fun, especially since most points are won through tactics and clever play, not so much power.
I do also like the idea of not having to restring a racquet (!). Stringing can be nice therapy, but stringing 3-5 racquets in a row can be quite tedious and boring. Padel players don't have this problem.
Since you mainly use the slice shot and volley in padel, I thought it would have fewer instances of elbow injury, but it actually seems to be quite common based on my research.
Do you want to try padel tennis?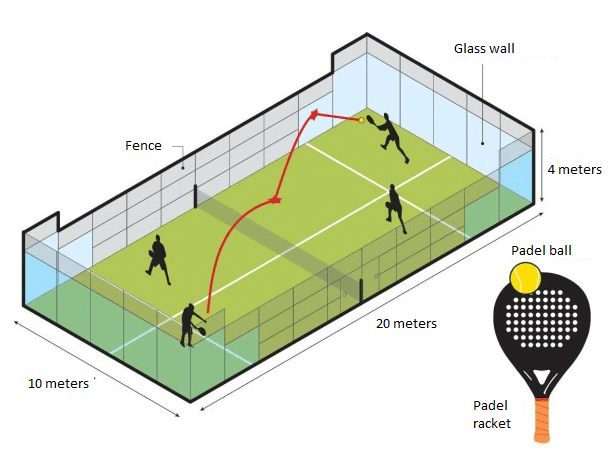 If you like to try padel tennis, I am sure there is a court somewhere not too far from you. In my home country, Sweden, they have really bought into the padel craze. You will soon see more padel courts than tennis courts. This breaks my heart a little bit for the sake of tennis, but it is, of course, good that people exercise in whatever way possible.
Let's look at some pros and cons of padel versus tennis.
+ It is much easier to learn than tennis
+ You don't need to worry about strings
+ Always being four players create a social element
+ A court is smaller so you can fit more courts into a smaller space
– Tennis is arguably more varied since you can overpower opponents, play a slice and dice game or anything in between.
– You only need two players to play tennis, but you can also play doubles so more options.
– Tennis has a rich history as a sport.
Are there any other pros and cons of padel vs tennis that I have missed? Please comment below!
Summary
I think padel tennis or "padel" as it is more often called, is a great new addition to racquet sports. It is easier to learn than tennis and you don't need to be as fit as you the court is smaller. You don't need to choose one sport over the other but can obviously play and excel at both.
I will not create "Padelnerd" any time soon, but I hope to try the sport as we just had our first court installed in Malta!
If you are looking for padel racquets, you can check out one of our affiliates and advertisers below.
Padel racquets in Sweden (padelracketrea.se)
Padel racquets on Amazon (affiliate link)
What do you think about padel tennis?