Andy Murray met all possible expectations when he beat Novak Djokovic in the ATP World Tour Final 6-3 6-4. In my previous post I speculated that he would be tired after playing three more hours than his main rival,  but if there is something that Murray should be a role model for, it is his impressive physique. This guy understand that to play the way he does, he needs to be able to outlast his opponents physically. And the way he ended the 2016 with 24 straight wins, just shows how impressive his stamina and desire to win is.
Djokovic's performance in the last match of 2016 puzzled me a bit. After his crushing of Nishikori, I thought he would be inspired to give it his all against Murray since there was so much at stake. But maybe he over-ignited because his high unforced error count isn't something you would normally see from Nole in an important tournament match.
Djokovic's season had two faces. The first half he was unbeatable and people were talking about the golden slam, the possibility of a record-breaking season. But in Wimbledon he had a loss of concentration that made him lose to an inspired Sam Querrey. After that, Djokovic seemed to lose some of his focus. There were a lot of speculations around marital problems with his wife Jelena, especially after she went on vacation alone after Wimbledon and also left mid-match during the US Open. In March, Djokovic was seen at a trendy Los Angeles bar with Bollywood actress Deepika Padukone, but no media has reported anything more detailed than that. Djokovic himself explained his personal problems like this:
'We all have private issues and things that are more challenges than issues. Things that we have to encounter and overcome in order to evolve as a human being. It was resolved. Life is going on like everything else.'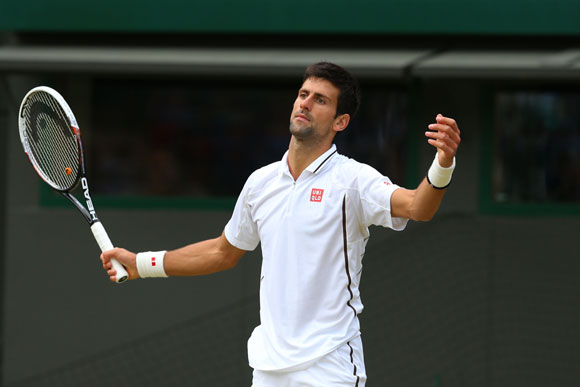 Whether his problems are or were resolved, it was a clearly more than just a blip on the radar and when he lost his first round match in the Rio Olympics against Juan Martin Del Potro, he cried. Surely, there was something going on that hampered Djokovic's play during the second half of 2016 and with Federer and Nadal injured, there was one player who was ready to take charge: Andy Murray
.
Murray has been a part of the "fantastic four" for such a long time, but he has always been seen as the weakest link. Not so anymore. With impressive defensive tennis and a burning desire to win, Murray showed the world that it was his turn to take on the throne and after so many years playing second fiddle to the world number one, it was well deserved.
---
LOOKING INTO THE CRYSTAL BALL OF 2017 – FANTASTIC FOUR
Murray, Djokovic, Federer and Nadal is surely the strongest four players that has played the sport at the same time and the sport will be poorer as soon as one of them puts the racquet in the bag permanently.
The question is whether all four of them will make justice to their names in 2017. Murray is on a high and will surely be keen on winning the Australian Open after reaching the final four times. He also made great strides on clay this year and surely has enough game to win the French Open. He will definitely remain hungry for 2017 and until we see something else – he will be the man to beat.
Djokovic is a big question mark right now. At times during the end of 2016 he alluded to being tired of being chased as number one. Does this mean his drive has been dampened? Will he enter 2017 without that burning desire? Is his family problems completely resolved or will this affect him also next year? There are a lot of questions and personally, I'm very curious about what Djokovic will show up early in the season.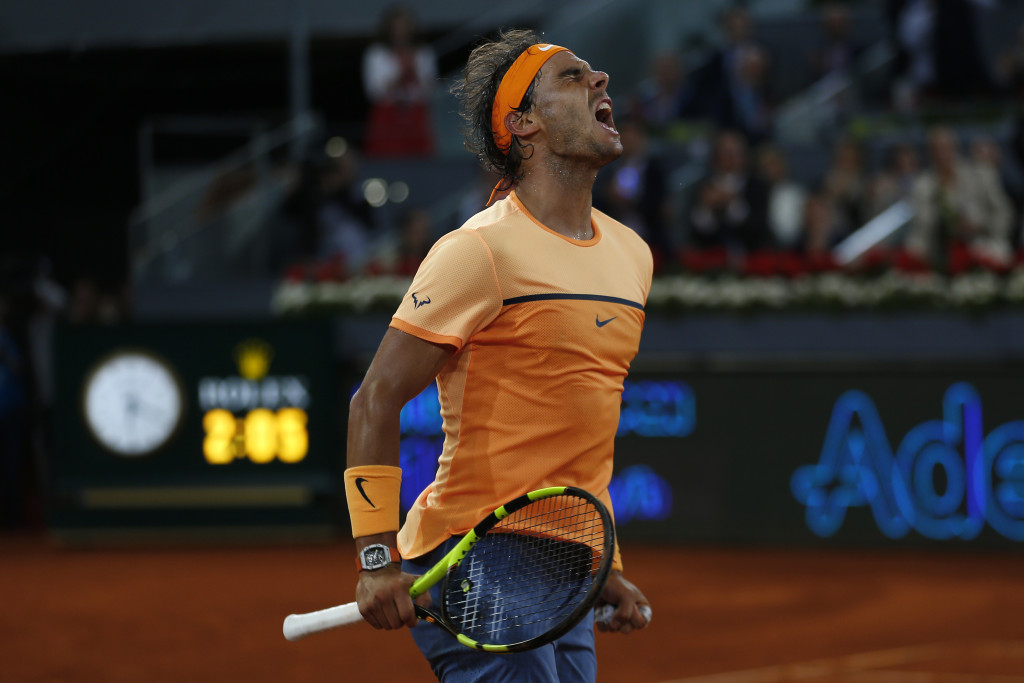 Nadal has struggled to be a main factor in the slams for two years. Does this mean he's done and dusted? By no means. However, Nadal, like Murray relies heavily on his physicality and he needs to be a 100% healthy for him to have a chance to win another slam. If Nadal has a tough season also in 2017, I wouldn't be surprised if he is the first player of the fantastic four to retire. It sounds grim, but he did look a half-step too slow for most of 2016 and against Djokovic his head-to-head has tilted into the Serbians favour. I find it hard to believe that Nadal has enough in the tank, physically and mentally, to win another slam. But I like the guy, so I hope I'm wrong.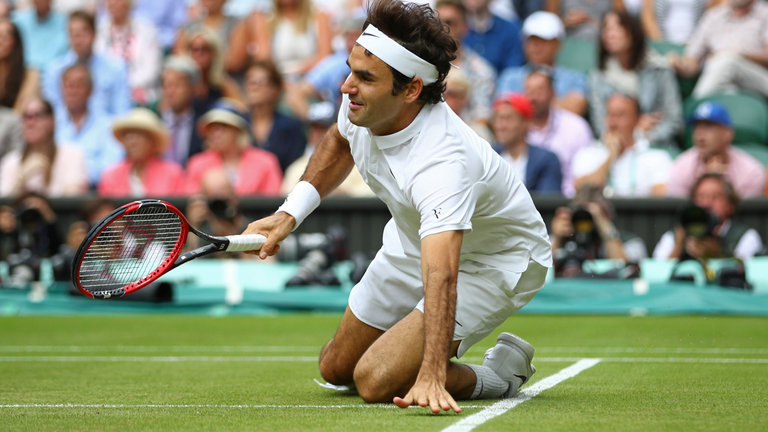 Federer had his first injury-filled season in his long and illustrious career in 2016. He is a true legend in a sport that he loves and he respects the legacy and wants to make sure he gives it all to make his dent in tennis history even larger. Federer's game is not as physical as Nadal's and is still more intimidating for most younger players to face. If he can keep at his attacking tennis and stay healthy enough to serve well, he is still a threat in almost all tournaments (I don't see him winning any titles on clay anymore though) and especially on grass courts. He might have one more slam in him and that would be a Wimbledon or US Open where he has a good draw.
The tour is craving both Federer and Nadal back so I hope they will live up to their lofty expectations.
---
LOOKING INTO THE CRYSTAL BALL OF 2017 – #NEXTGEN
The second half of 2016 without Nadal and Federer and Djokovic playing poorly, made you long for a new exciting player to really break through. Zverev, Kyrios and Thiem all made big strides, but can they fight for slams already in 2017? I don't know, but right now it seems far-fetched despite Thiem making it all the way to the ATP World Tour Finals.
Kyrgios is a loose cannon, Zverev is determined but not really a crowd-pleaser, Thiem has the shotmaking of Wawrinka, but needs to play smarter, Dimitrov has improved during 2016 with coach Vallverdu, but still lacks the confidence to close out tight matches against the very best, Nishikori and Cilic are both good players, but still clearly not near the fantastic four.
There a lot of other young players on the way, but it's hard to see anyone ready to take the 2017 ATP season by storm. Maybe 2018 or 2019, but I still believe next season will be a power struggle of Djokovic and Murray with some spice thrown in by Nadal and Federer. There are a bunch of players than can beat anyone and that will happen from time to time, but I don't see a new star making a huge mark in 2017. Although I would be very happy to be proven wrong, because I think tennis needs it.
What are you predictions for 2017? Will the fantastic four still dominate in some form or do you think it's time for some or several youngsters to change the game?
Let me know in the comments!
PS. And hey, don't slouch while there is no tennis on TV and the weather is sketchy. Use the off-season to work on your game. I'm personally upping my gym sessions to be physically a 100% for next season. I suggest you do the same. DS.