Andy Murray needs to tweak his game. Or? My point is that it would benefit him to play more aggressively and save his body for more years on tour.
Murray won his first tour match in quite a while against Tennys Sandgren in Zhuhai, China. It was a hard-fought match for two sets, but Murray was much stronger in the third set: 6-3 6-7 (6-8) 6-1.
Andy Murray Needs to Tweak His Game to Endure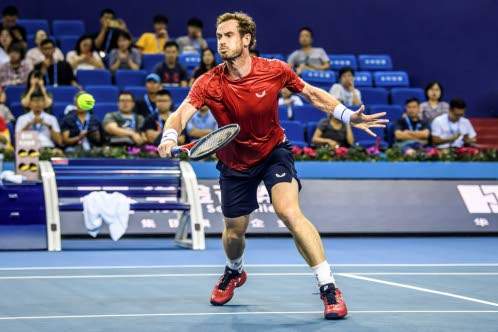 That result is a sign that Murray is in great shape and ready to fight. In the next match, he lost a whopper of a battle against Alex De Minaur: 4-6, 6-2, 6-4. "My movement is much better than it was about six weeks ago, eight weeks ago," said Murray.
And he continued: "Yesterday was the first time in my entire career that I didn't practice the day before a match. I was tired after the first round and tried to sort of rest and recover as much as possible. I'm trying to look at just other ways to give my body a bit of a break and a rest when I can. I was hitting the ball very well, but my shot selection [and] mentality could be better. The more matches that I play physically, I'll get a bit better as well."
I think Andy realizes that he needs to plan his schedule and matches differently these days (otherwise he could just relax and go play scratch cards). But what about trying to finish the points faster and adding another layer to his game? He sure can hit the ball hard if he wants to. Nadal used to always stay meters behind the baseline and run for every ball, but nowadays he plays much more aggressively. Why? He needed to finish points quicker to preserve strength and the health of his body. Murray is 32 and has just had serious hip surgery. Doesn't it make sense to try to shorten points?
I am curious to hear what you think about this…