The biggest and perhaps most surprising piece of tennis news this week was that Ash Barty retires. She leaves the sport as number 1.
It's rare that an athlete retires from a sport at their height of their abilities. Ash Barty won Wimbledon 2021 and Australian Open a few months ago. It was her fourth Grand Slam title and it cemented her as number one in the world. She looked very hard to beat and pundits speculated whether she could win all four slams in 2022. Instead, she took the opposite route and left the sport. I think pretty much anyone in the tennis world was shocked to hear that Ash Barty retires at the top of the game. It might seem strange to many, but it's her career and her life.
Why?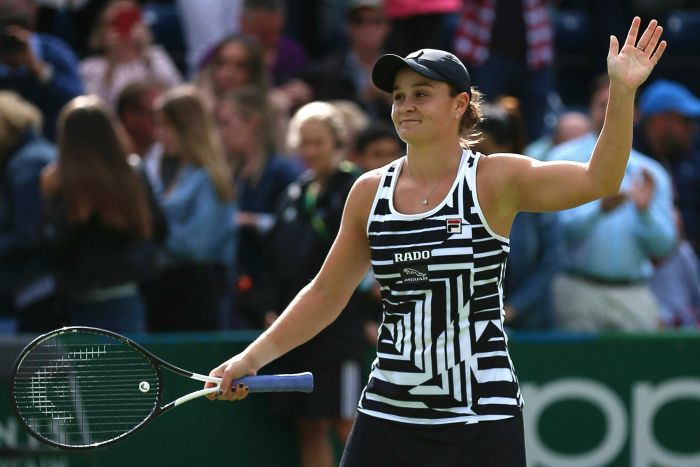 The first question to pop into any tennis fan's head is "why?" But this question is a personal matter and Barty has her own why. She has proven to herself that she can conquer the tennis world and she has made a lot of money doing it. Maybe now she wants to focus on another career, family or another sport. Although it might seem like a funny timing, it's perhaps the best timing. For her.
"There was just a little part of me that wasn't quite satisfied, wasn't quite fulfilled." The time is right now for me to … chase other dreams."
"I have always wanted to have the time to contribute more in other ways and now I have that opportunity. That is what lights me up inside."
Not everyone wants to chase the fame and be on the money train. And tennis life can be especially tough for players in Australia, where the travelling becomes more gruelling as home is further away than for most on the tours.
Ash Barty had the most well-rounded game on the WTA tour. She had a great serve, a fantastic slice, a strong forehand and excellent tennis brains. She was a joy to watch when she was on her game. But she can certainly use her talent and ability for hard work for something else if she so desires.
Ash Barty conquered tennis. What's next is up to her.