Although France has produced a long line of high-level tennis pros over the years, few have captivated fans to quite the same extent that Jo-Wilfried Tsonga has.
Based on the outpouring of love and support that has been coming from fans all over the world in recent days, Tsonga will be sorely missed by the fans who have been saddened by the announcement of his upcoming retirement in May.
Without wanting to dwell too much on the career that will now be drawing to a close, however, now is the perfect time to start looking back at the incredible career Tsonga has experienced since he first turned professional in 2004.
With Tsonga's last French Open run due to start in a little over a month, gamblers and betting fans alike have already started scoping out the predictions, odds and betting lines for his final run. With that said, let's take a quick look at some of Tsonga's career-defining moments.
Who is Jo-Wilfried Tsonga?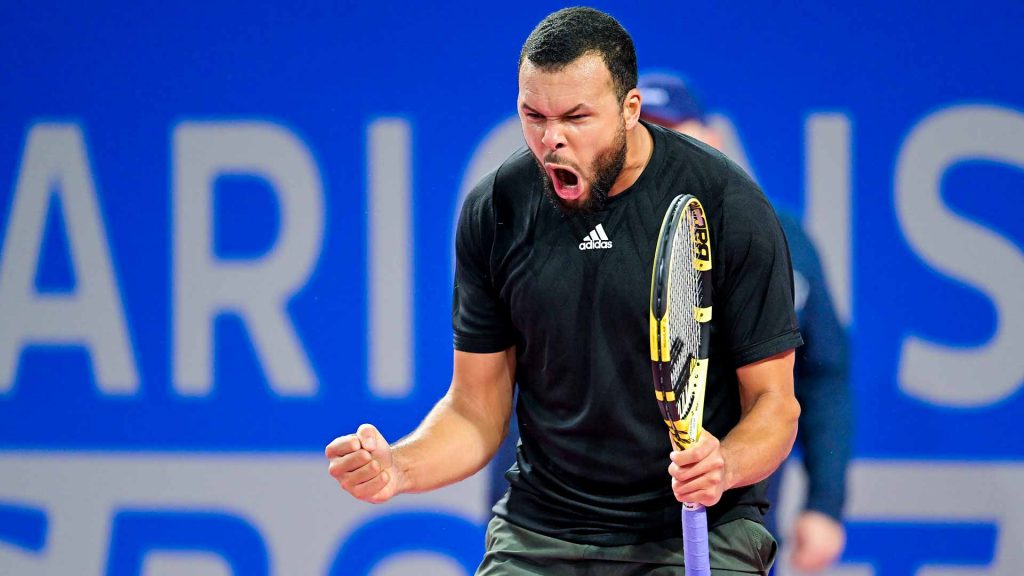 Born in April 1985, Tsonga is a French professional tennis player. He enjoyed some immense achievements in his career, including ranking fifth in the world in the ATP rankings in February 2012, winning 18 singles titles on the ATP tour, two Masters 1000 titles and an ATP Newcomer of the Year award in 2007. Tsonga also secured a silver medal at the 2012 London Olympics in the men's doubles event with Michaël Llodra.
Now aged 36, Tsonga started as a professional back in 2004. This came after achieving a ranking of second in the world in the ITF Junior Singles and a victory in the 2003 US Open Boys' singles title. This was in addition to semi-final finishes in the junior Australian Open, French Open and Wimbledon.
Following this, Tsonga turned pro in 2004, eventually winning three singles qualifying matches in the 2004 China Open. However, following an initial run of good luck against a top-seeded player in Carlos Moyá, Tsonga suffered a brief downward spiral due to injuries.
However, Tsonga eventually battled back over the next few years, which set him on a path to an illustrious playing career.
2012: Highest ranking and Olympic medal
Although Tsonga has had a long and illustrious playing career, his peak year in terms of performance arguably came in 2012 when he secured his two career highlights: a world ranking of fifth and an Olympic silver.
To achieve the career-high of an ATP world ranking of fifth, Tsonga attained a number of notable season victories, including the 2012 Qatar Open Championship,
With a semi-final placing in the 2012 Australian Open, quarter-final placing in the 2012 French Open and a quarter-final placing in Wimbledon — despite playing with a severely sprained finger — Tsonga had better success in the 2012 Moselle Open, which he won with relative ease. This was followed by a loss in the finals of the 2012 China Open to Djokovic, with a similar result in the 2012 Shanghai Masters following shortly after.
In his Olympic outing at London, Tsonga had initially lost out to the number two seeded Djokovic in the semi-finals. However, his performance improved considerably in the doubles event, where his duo lost out to Mike and Bob Bryan in straight sets in the final. Despite not winning the match, Tsonga and his teammate Michaël Llodra secured a silver medal.
2008: Unseeded newcomer takes Australian Open by storm
Although not necessarily his highest-ranking year as a professional, 2008 was a pivotal year in Tsonga's career and helped to put his name on the map.
Having won the ATP Newcomer of the Year award in 2007, Tsonga entered the 2008 Australian Open as an unseeded player.
Despite this, Tsonga took the tournament by storm and reached the final. To do so, Tsonga secured victories over four seeded players. This included a stunning straight-set win over the then second-ranked Rafael Nadal in the semi-finals.
Tsonga eventually lost to the third-ranked Djokovic in the finals after four grueling sets. Perhaps most interestingly, Tsonga won the first set against Djokovic, the first Djokovic had lost in the entire tournament.
Tsonga followed up this breakout success at the Australian Open with a win at the 2008 Paris Masters. This qualified him for the Tennis Masters in Shanghai that year.
Will Tsonga have a resurgence in his last few tournaments?